By MBCI
Bringing agencies to a modern centralized location, the City of San Marcos, Texas, constructed nine buildings on a single site. A consistent design element throughout the new Public Service Complex was metal roofing, wall panels and components from MBCI.
The complex provides a flexible office space with natural daylighting to all the occupants; every building within the complex gives the occupants the ability to see the day shift from morning to evening.
Also, the Lawrence Group and the city had sustainability and resiliency in mind. Metal is a great sustainable option because of its durability, long life cycle and recyclability. A 360 kw-ac solar array was integrated, as well as four 18,000-gallon rain collection tanks for irrigation, two 750 eKW, 938 kVA back-up generators with a 2,700-gallon capacity tank per unit, with a third option design for future connection. Also, two 1,000-gallon fuel tanks are on-site for emergency use. (This project was also designed as the emergency operations center in the event of a major catastrophic event.)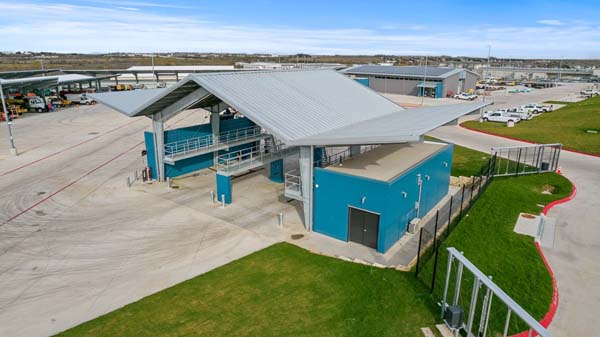 Red Dot Buildings of Athens, Texas, designed, fabricated and erected the pre-engineered metal buildings and installed the MBCI metal roofing and wall panels.
Roofing & Wall Panels: All 24 ga.: MBCI SuperLok, Galvalume Plus; PBR, Slate Gray; PBR, Hawaiian Blue; PBR, Galvalume Plus; PBR, Ash Gray; Artisan, Galvalume Plus; Artisan, Hawaiian Blue; Artisan, Polar White; Perforated Artisan, Hawaiian Blue; PBC, Galvalume Plus; FW-120, Hawaiian Blue; FW-120, Galvalume Plus; FW-120, Slate Gray; Masterline, Charcoal; and 7.2 Panel, Hawaiian Blue
Architect: Lawrence Group Austin, Texas
Installer: Red Dot Buildings
Contractor: Flinto LLC, Houston, Texas
Solar Mounts: 360 kw-ac solar array BC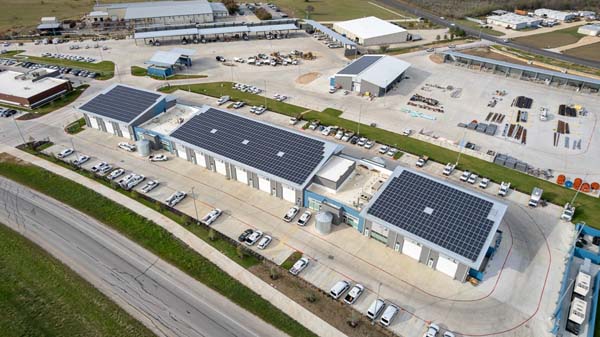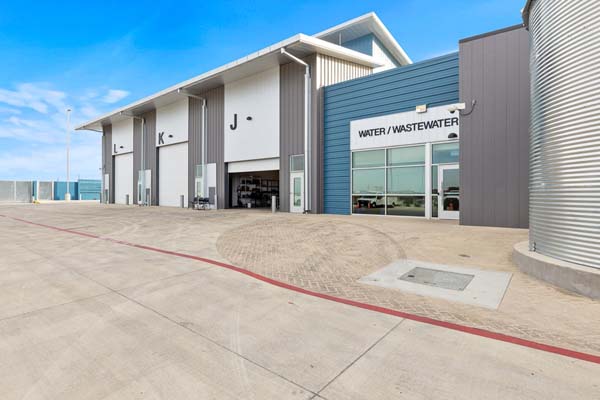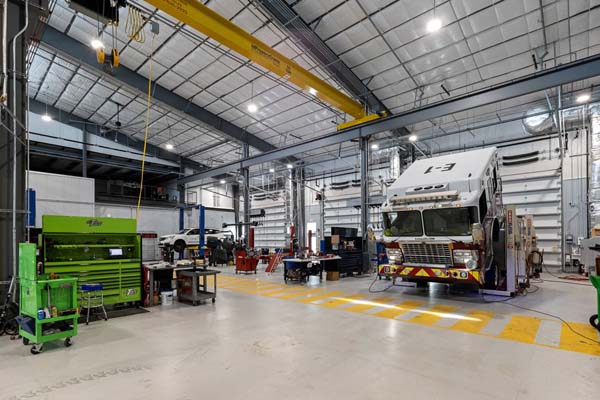 ---