Roll Former Corporation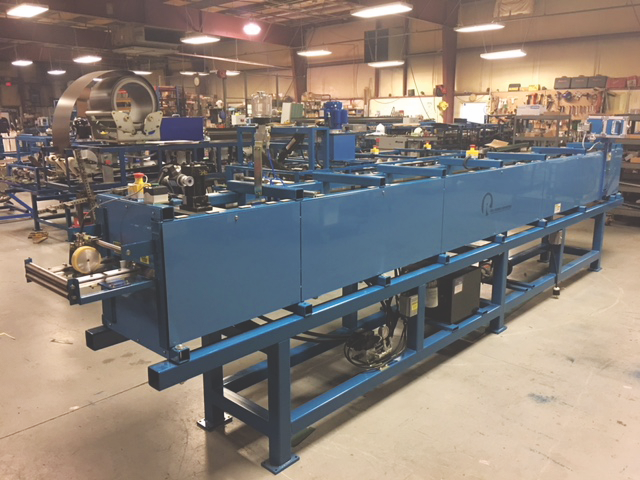 Roll Former Corporation's VS–150 Machine is the company's most versatile multiple-profile machine forming 1" and 1-½" standing seam profiles—complete with hydraulic drive and shear as well as adjustable panel width of 9" to 24". The VS–150 is offered with Optional Panel Dies, giving the contractor up to eight (8) different profiles including Snap Lock and "True Board & Batten" Panel and Cap profiles. All of this with quick and easy changeover! Call us today at 215-997-2511.
Metal Rollforming Systems (MRS)
Metal Rollforming Systems (MRS) designs and manufactures industry-leading roll-forming equipment and accessories. Our complete in-house design and manufacturing facility allows us to price the equipment at a very competitive price, making us a leader in roll-forming equipment manufacturing. MRS' product lines consist of single- and double-deck roll formers, single- and multi-trim roll formers, slitters, sheet stackers, and much more. Metal Rollforming Systems takes great pride in our customer support both before and after the sale.
www.metalrollformingsystems.com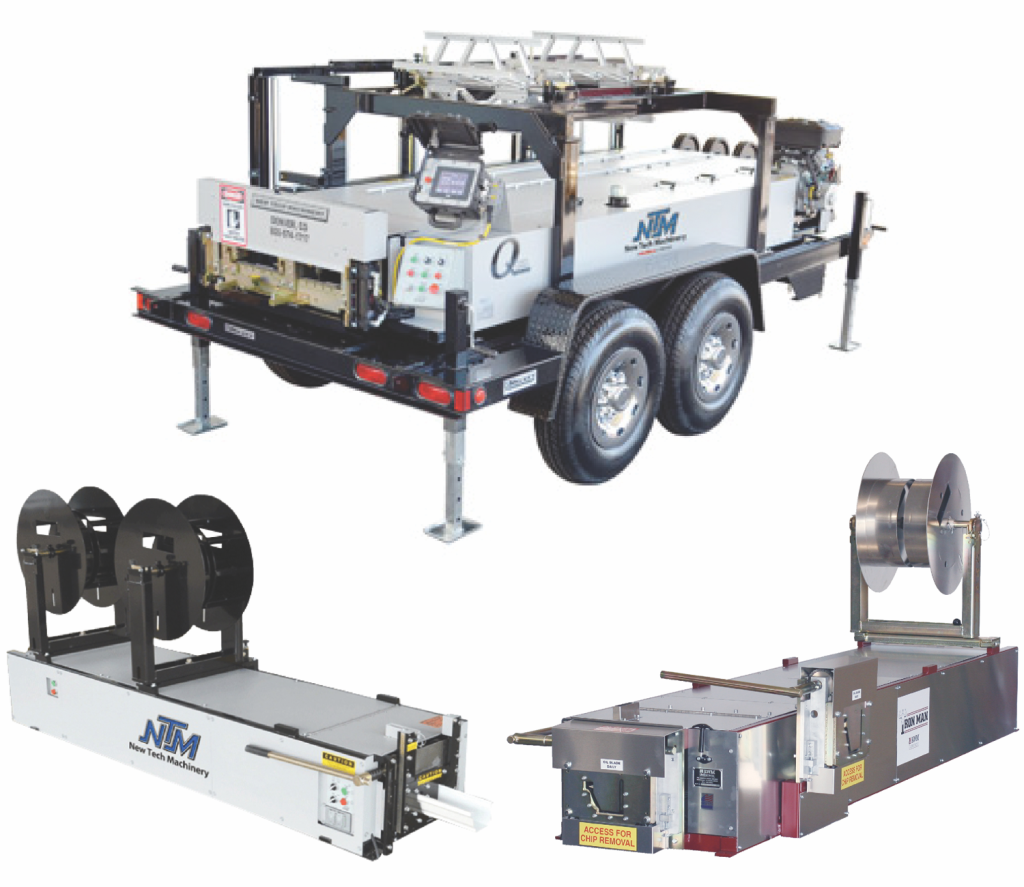 Guttersupply.com
GutterSupply.com is your partner for roll-forming machines. We specialize in Metal Roof Panel Machines and Gutter Machines. We offer the industry's lowest pricing, as well as additional credits back for factory training. Our customers can customize their machines to fit their needs or buy the complete package for additional savings. Contact us today to find out which machine best suits your needs, and ask about our financing options.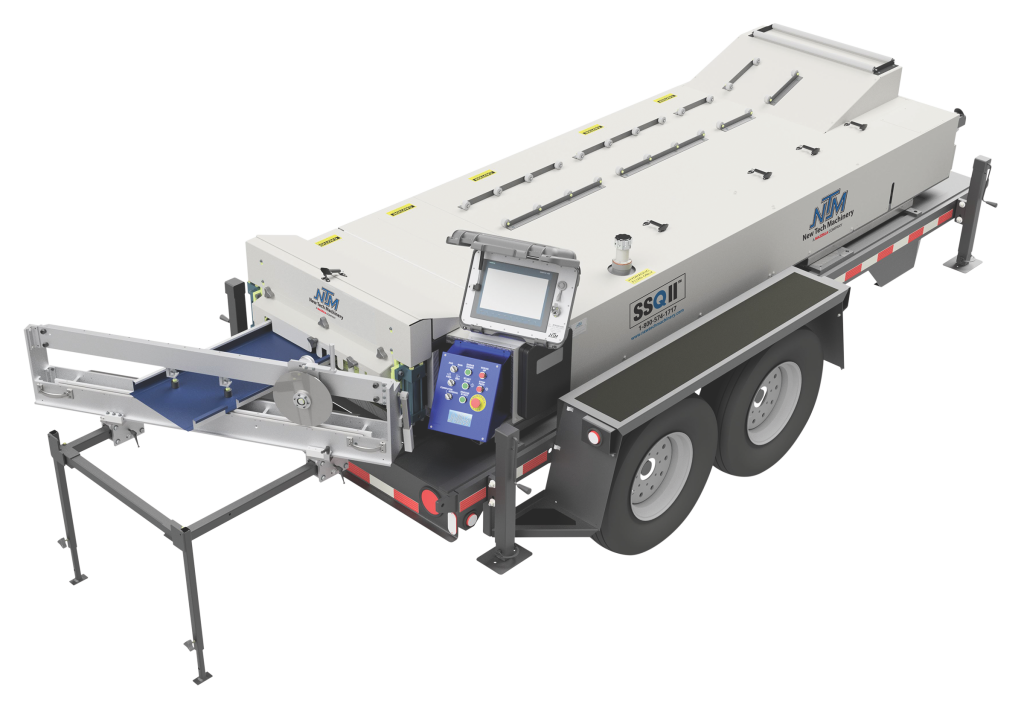 New Tech Machinery
The newly configured NTM SSQ II™ Roof Panel Machine is the original, best-selling SSQ, but now with added functionalities to make it the most versatile machine available. New features include notching capabilities: notches (square and profiled) are punched before the legs are formed for a cleaner cut; angled slitting: allows panel cutting at any angle from 90-35 degrees; NTM200 Controller; and specialty profiles. The SSQ II comes with 15 quick-change profile options, 45 minutes or less tooling changes, and one of the industry's best warranties.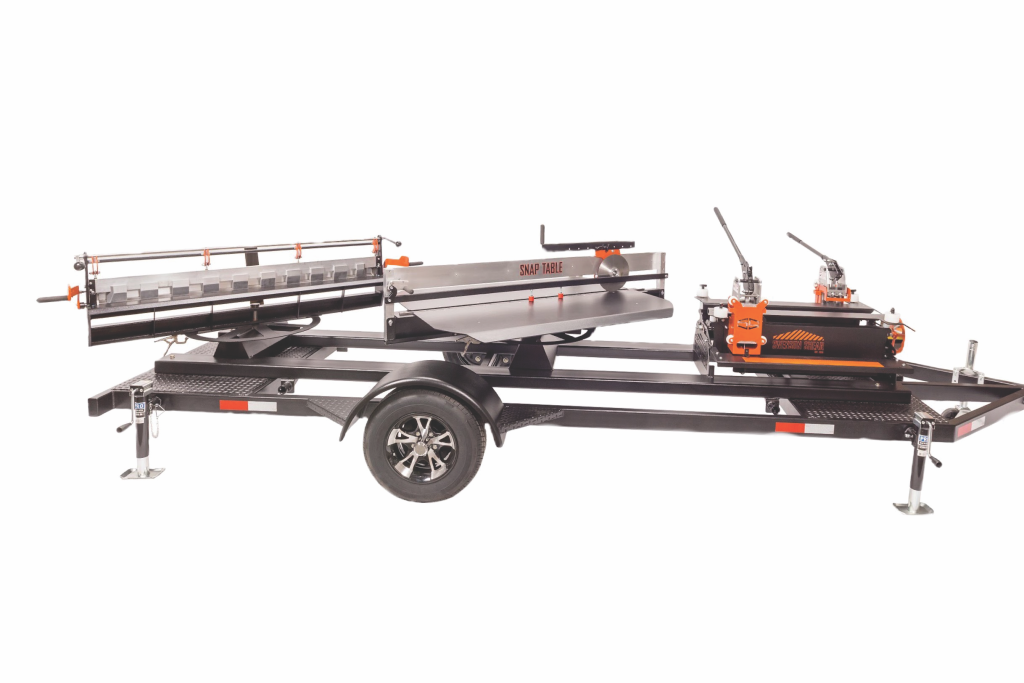 Swenson Shear
Swenson Shear manufacturers tools for the metal roofing industry. Swenson offers its SnapTable Pro, an all-in-one panel preparation tool with notching, cutting, and hemming capabilities for standing seam. Each component can also be purchased separately. Swenson's newest editions are the Cut Master, which provides consistent notches/cuts and the Eave Master, which notches/hems leading and trailing edges. Swenson's original shears are a must-have for exposed fastener profiles. Additionally, Swenson offers Stone Coat tools.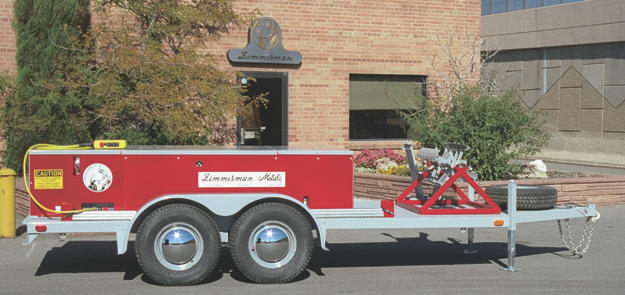 Zimmerman Metals
Zimmerman Metals manufactures a premier line of U.S.-made machines that roll form standing seam roof and wall panels. Panels are formed from aluminum, copper, and steel for architectural, commercial, residential, and strucutural applications. In-plant or portable models. Zimmerman also has the Quick Span Arch Building Machine to manufacture arch steel buildings on site. Quality workmanship and service since 1936.