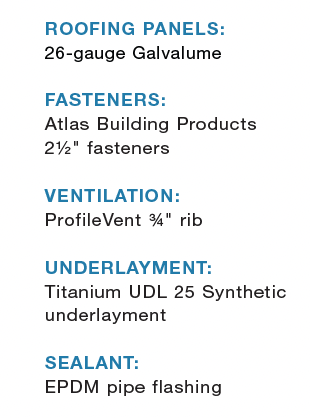 Finished in 2019, the roof on this northern Florida home is light and bright, coordinating nicely with the residential exterior details. Galvalume panels cover the expansive roof, which includes two porches, an attached garage, and a pair of charming dormers on the face of the home. 
Reed's Metals is one of the largest providers of metal roofing, pole barns, and pre-engineered steel buildings in the South. Their manufacturing sites utilize state-of-the-art technology and fabrication methods to provide unprecedented quality and service—offering same-day availability on standard roofing orders, on-site roll-forming for standing seam projects, and job site delivery within 72 hours.
They have been providing services to customers for over 21 years and offer more than 20 colors to choose from (with a 45-year paint warranty) and 8 locations. 
Reed's Metals — www.reedsmetals.com
Also on social media:
Facebook, Instagram, LinkedIn, Pinterest, Twitter, and YouTube