Metal of Honor awards: 2 Website: www.hixwood.com PHONE: 715-644-0765 FAX: 715-644-0994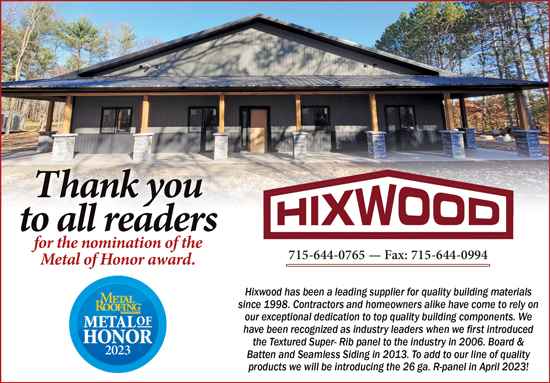 Get It Fast. Make It Last.
Your entire business depends on how fast you can get your metal products and get it built. The Hixwood goal is to help your business grow and that means placing your order accurately, and getting it to you within a day or two whenever we can.
Massive Metal Supply
Hixwood stocks more metal than anyone in the region. You have 35+ metal colors to choose from plus metal options to meet your budget and specifications. Every project is different so we stock everything from metal trim and siding to metal roofing.
Onsite Metal Fabrication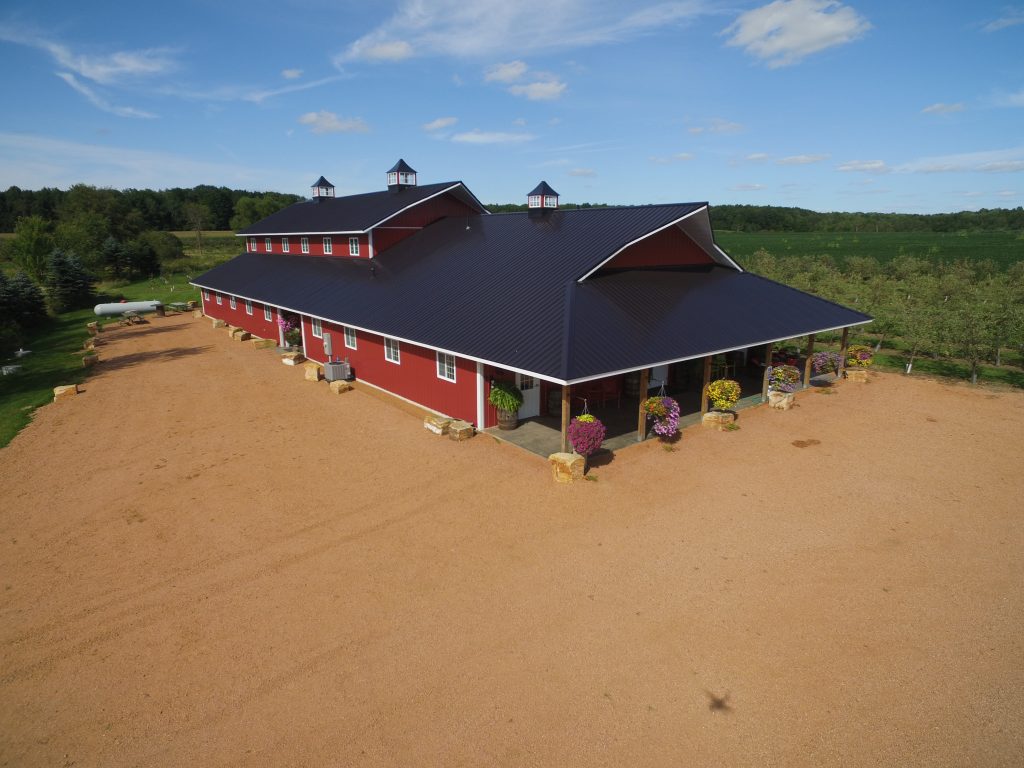 Need something that we don't stock? We have the industry's leading equipment and will get you what you need before the other guys can even get the order to their fabricators in another state.
Experts Who Know Metal
Nothing is worse than trying to place an order with someone who doesn't understand the product. Metal is what we do! We'll place your order accurately and get you your products quickly so you can focus on your business. MOH