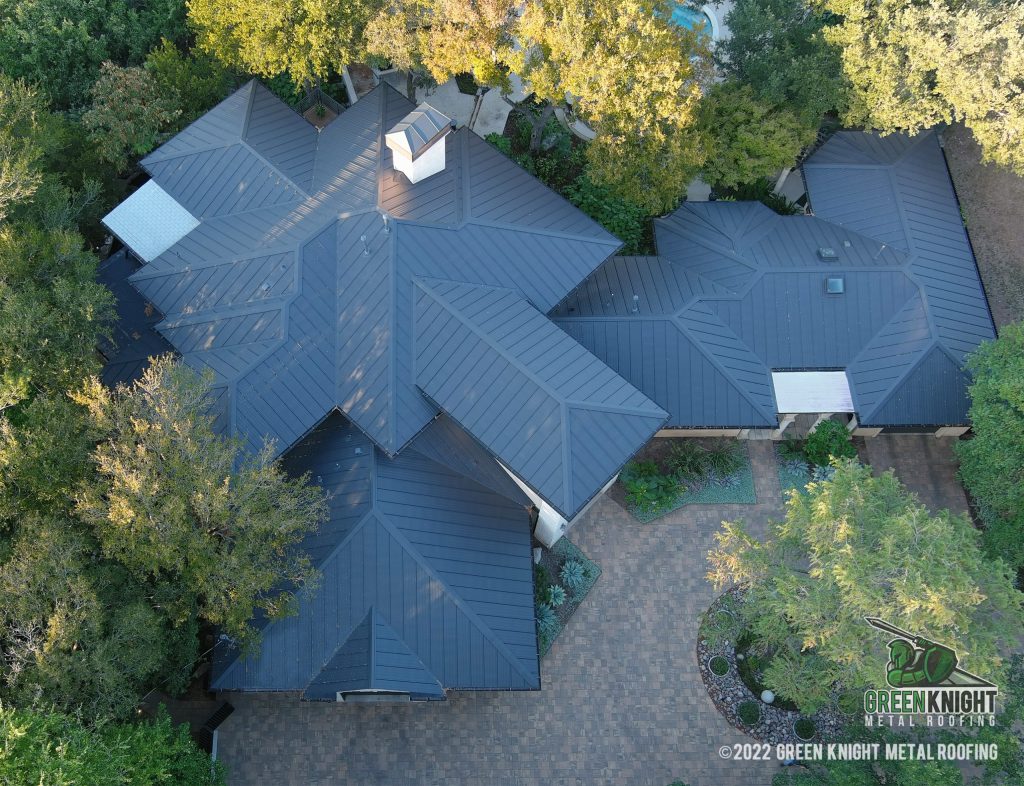 Details
Installer:
Green Knight® Metal Roofing
Contractor:
Green Knight® Metal Roofing
Roof Size:
8,000 sq. ft.
Roof Panels:
Western States Metal Roofing 1" Snaplock Standing Seam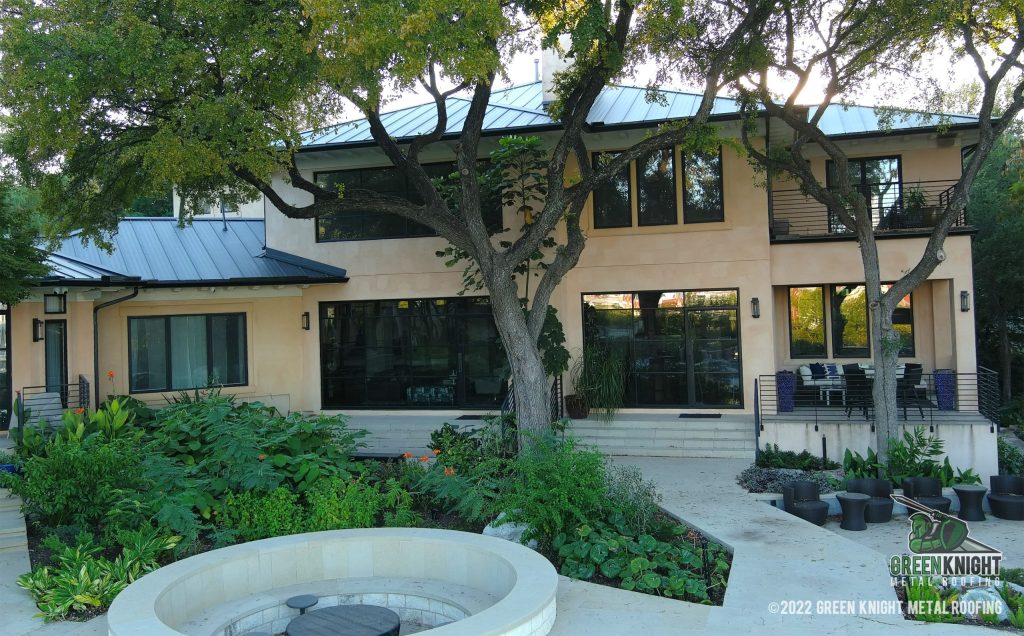 Coating:
Western States Metal Roofing
Underlayment:
Continental Materials, Inc. Secure Grip Max
Sealant:
TiteBond
The roof on this home was originally constructed using cement barrel tiles. The tiles were cracked, moldy and filthy and the roof was leaking in several areas. The homeowner desired a more modern appearance for the home and, with the help of the Green Knight® project Consultant, Brett Laughlin, chose a snap lock standing seam option in a beautiful Black Ore Matte paint finish from Western States Metal Roofing.
This home sits on a hill which overlooks downtown Austin, Texas.