You've no doubt read the Metal Roofing Magazine IDEA Book. Each year, we fill it from cover to cover with outstanding metal roofing projects.
Did you know YOU can be published in the IDEA Book? If you design or install metal roofs, or if you manufacture products that are used in metal roof assemblies, you are qualified to submit a project for consideration.
What We Need
In order to be published, we need information about the roof, including components used, size, and location. We also need clear, high resolution images of the roofscape (not just a component or two).
Don't Wait!
The deadline for project submissions to appear in the 2022 IDEA Book is March 4!
Read the 2022 Metal Roofing Magazine IDEA Book HERE: https://readmetalroofing.com/wp-content/uploads/2021/09/Metal-Roofing-May-2021.pdf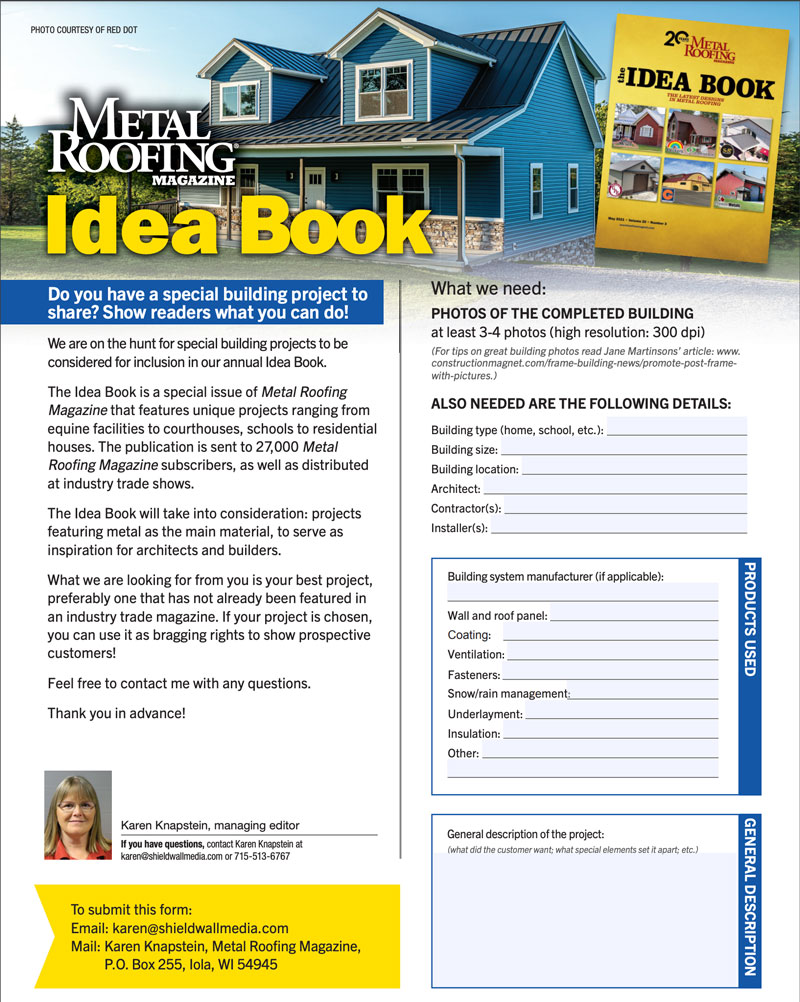 It's as easy as 1-2-3:
Step 1: Save the PDF form to your desktop.
Step 2: Complete the form and save it.
Step 3: Email the completed form and clear, high resolution images to [email protected].
---