By Jim Austin
Everyone wants to be cool. The first step to becoming cool is understanding cool.
In the metal roofing industry, there has been plenty of discussion about manufacturing cool products. Many manufacturers have become cool, but what does a cool metal roofing system mean to contractors and consumers? There are complicated formulas and technical terms like reflectivity and emissivity, but totally understanding those may be too much to ask, even if the payoff is becoming cool.
So let's try to simplify it. First of all, the No. 1 incentive for any building owner to install a cool roof is to reduce energy costs during the air conditioning season. The "coolness" of a roofing system is measured by reflectivity and emissivity. Reflectivity measures how much sunlight is reflected off the roof. The more reflective the roof is, the less heat is transferred into a building.
For residential applications, there are basically two numbers to be concerned with when it comes to reflectivity. A steep slope roof (greater than 2:12) must have an initial solar reflectance of greater than .25, and a solar reflectance of greater than .15 after three years to meet Energy Star requirements. Energy Star is a government-sponsored program designed to help consumers protect the environment through the use of energy efficient products.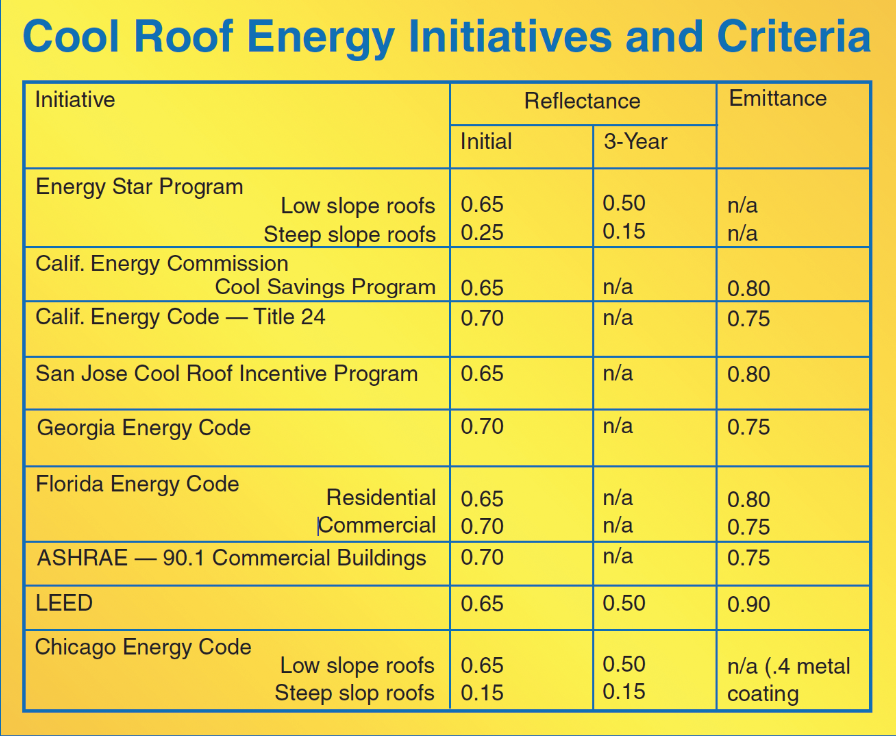 Emissivity measures the ability for radiant heat to leave the surface of an object, the higher the better when trying to keep a building cool. A roof with low emissivity absorbs and stores heat, releasing it slowly into the building — even after the sun goes down — and making it more costly to cool. Energy Star does not currently include emissivity as part of its program. According to the Cool Metal Roofing Coalition, an association of associations convened to promote cool metal roofing's benefits, "this follows the logic of Oak Ridge National Laboratory that the desired radiation properties for a roof should be based on an analysis of the local situation, rather than on the generality that 'high reflectivity, high emissivity' is good for everyone, everywhere. With the variations achievable with metal roofing, properties can be 'tailored' to make economic, energy-efficient sense for the specific location."
With the introduction of reflective pigments, metal roofing systems picked up another selling point — increased energy efficiency in a wider variety of colors. Manufacturers are no longer limited to white or the lightest colors if a cool roof is desired. Reflective pigments have provided manufacturers with the ability to produce a roof in almost any color that meets the Energy Star standard for reflectivity.
Energy cost savings
We've established that a cool metal roof is energy efficient and therefore saves the building owner money. That's cool. What's also cool is that by using less energy, there is less strain on the environment. It's estimated that one-sixth of all electricity used in the U.S. is for air conditioning. In some climates, depending on building size, cool metal roofing products could reduce a building's peak cooling demand as much as 15 percent, and reduce energy bills by as much as 50 percent.
Then there is the urban heat island effect. Urban areas, where trees and grass are replaced with buildings and roads, tend to have higher temperatures because buildings and roads have a lower emissivity. These heat islands also include heat-producing activities like transportation and industrial equipment.
Black surfaces, such as roofs, in the sun can become up to 70 degrees warmer than the most reflective white surfaces. Combining all these factors with the heat collected by the roof and transferred inside creates an increased demand for air conditioning. Roofs with low emissivity heat the air around them, adding to the heat island effect.
Changing one asphalt roof to metal isn't going to make a big difference, but it helps.
Getting the word out
The advantages of cool, like the advantages of metal, are still fueled by potential and both can only get bigger.
"It's growing," says Bob Scichili, business development manager of BASF, producer of Ultra-Cool reflective coatings. "In my mind, it's a smoldering flame that's getting ready to burst through. What fuels it is its availability."
Scichili says the three driving forces in the market are government at local, state, and federal levels, the Department of Energy, and the Green Building Council's LEED program. Also a factor is California's Title 24, the state's Energy Efficiency Standards for Residential and Nonresidential Buildings.
"It's going to spread across the country," he says. "Increasingly, in the southern states and western states predominantly, manufacturers have a complete offering for architects or anyone making design decisions. That goes from white, which is not desirable, especially for steep slope, to black, and they meet the Energy Star and Green Building reflectivity requirements."
Scichili calls it "design freedom."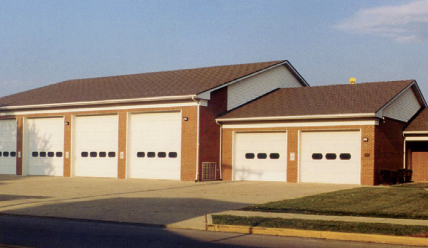 Marty Hastings of Valspar believes the development of environmentally conscious codes will educate homeowners and building owners. He says power companies are helping educate as well. Electric companies offer rebates or incentives for cool roofing in an effort to keep their plants running more efficiently by reducing peak demand. "They don't want more power plants built," Hastings says. "They want to use the current plants more efficiently."
Renee Baker, marketing manager for Steelscape, believes the industry is doing a good job of promoting metal roofing as a cool product. "The various trade associations do a great job getting the word out," says Baker. "Still, it's been slow and it's got to fall back on the manufacturers to get the information out there."
In Tucson, Ariz., air conditioners are standard equipment because everybody wants to stay cool. Still, cool metal is a hard sell, partly because the word hasn't reached everyone — yet.
"No one has asked me about (cool roofing)," says Tucson roofer Phil Kimmel. "It really doesn't seem to be a big concern. We've always promoted metal as better because it's not a heat sink like asphalt is."
Kimmel explains to customers that homes with asphalt roofs soak up summer heat all day — so homes would be hotter at 8 p.m. than they were during peak sunlight hours. He said for years, he advised consumers to install a white roof to keep their homes cooler.
"But nobody wanted it," he says. "When I sell a metal roof, more than anything else, it's because of the color."
A cool roof in a cold climate may not always be the best thing. A roof that absorbs heat and passes it into the house during the winter sounds like a good thing — and it is. Those benefits are easily outweighed by the drawbacks, taking into consideration the shorter daylight hours and the lower angle of the sunlight hitting those roofs. Also, many of these roofs are covered by snow.
It's also easy to see that because climates vary so greatly across the U.S. and Canada, codes to determine the reflectivity and emissivity requirements will more than likely come on the local level. Opponents to California's Title 24 point to the many different climates within that state alone.
What's the holdup?
The metal roofing industry can do two things — educate or wait for the market to become educated on cool roofing benefits. Where does that market push come from?
"I don't know if there is a driving force yet," says Tony Chiovare, president at Custom-Bilt Metals. "It's still in its infancy. You wonder who you can get to pay attention; it's getting the right audience to really care. People aren't really looking for it, but they're embracing it when it's presented in the right way. It's too simple, people look right through it."
In a recent conversation with a paint supplier, Chiovare said he was a little surprised by the response when he asked about obtaining a product similar to one he was getting from another supplier.
"He came right out and told me, 'That cool metal roofing really hasn't caught on back here in the East,'" he said.
Chiovare says people inquiring about a metal roof are probably already aware of all the environmental benefits. "It makes a difference to homeowners, especially with a metal roof," he says. "People who have committed to buying a metal roof are intelligent people. They find out a lot of things on their own … energy savings, environmental issues, heat islands. My guys are out there promoting it every day. The roofing contractor just wants to know, 'What's my price? What's my price? What's my price?'"
The difference in the cost of the reflective pigments and the older pigments is almost non-existent. "It's not a big difference," Chiovare says. "When you see the numbers, why wouldn't you buy it?"
Custom-Bilt is one of a number of metal roofing manufacturers that have made the switch to reflective coatings, along with companies like Englert, Classic Products, Follansbee Steel, Petersen Aluminum, and others. Classic president Todd Miller believes his company has benefited from making the switch to reflective pigments.
"We completely switched over to the reflective pigment, so I don't have a real good handle on what everyone's asking for, it's everything we sell," Miller says. "That being said, our sales were up substantially last year, part of that is probably from that extra value to sell. Can I say people are calling us up all the time and asking for it? No, but I can say we get a couple a week to check and see if we offer reflective pigments. So they've heard about it.
"Most people don't care about the environment unless there's some economic incentive to care, like a tax credit, but even then, you're not going to see a mad dash."
Most in the industry admit metal's ability to be cool hasn't generated the same thrill among consumers it has within the industry.
"There was a lot of interest and excitement initially," Hastings says. "I remember at the time when reflective pigments were new someone said to me, if nothing else, it gives us something new to sell, and I think that was a pretty level-headed approach. I think if you pin the butterfly to the pad, the butterfly will tell you not as much has sold as people first thought it would."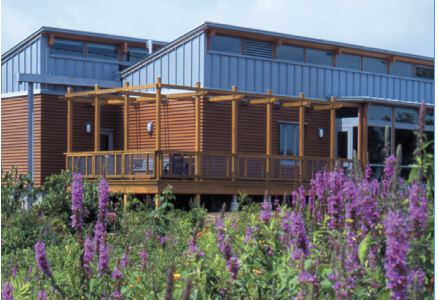 Architects are cool
One segment of the industry that has grasped and embraced the move to cool roofing is architects. Architects and other design professionals are acutely aware of programs facilitating the design of energy-efficient buildings, like Energy Star and Leadership in Energy and Environmental Design.
"I think it's a word everybody loves to hear, especially architects," says Ed Thomas, vice president and general manager of Follansbee. "When I'm giving a seminar for architects and I use words like 'cool,' or 'a solar reflectivity of .25 or greater,' it sparks an interest."
Metal roofing manufacturers have grabbed the ear of the architectural community. Architects often design with the environment in mind.
"Architects like to talk about two things: Energy Star and Green Buildings," says Kevin Corcoran, vice president of sales and marketing at Englert. "So the demand is coming from the design community. They know about Energy Star and they know about LEEDs and incentives with LEEDs."
Corcoran also believes interest from the consumer will grow, because of a natural concern for the environment.
"It's a hot issue politically," he says. "Any survey you see out there, people are concerned about terrorism and the economy, but one of the top two or three is always the environment."
Corcoran, whose company's products are all Energy Star compliant, believes the demand from the design community will continue to drive the market for cool roofing, specifically cool metal roofing.
"I wouldn't be surprised if, in two or three years, it's written right into the specifications, to have it meet the reflective requirements of Energy Star," he says.
Considering cost isn't really a factor, the industry may make the switch to be cool on its own, without the push from codes. "It's going to be a no-brainer," says Miller. "It's a matter of time before everyone switches over 100 percent (to reflective pigments). There's no reason not to."
Says Scichili: "The education process is critical and it's just beginning. What we need are apostles out there, spreading the gospel, if you will."
Amen.
Cool Coatings Today
Coatings — and how they are perceived — have changed considerably over the last two decades. We asked those who participated in the original article to comment on cool coatings in today's market. Here's what Todd Miller of Isaiah Industries has to say:
Q How prevalent are cool-roof coatings in today's metal roofing market?
A I would estimate that at least 80% of the PVDF coatings utilize reflective pigments. I believe they are still pretty non-existent in other paint chemistries.
Q Are reflective coatings more popular in some regions than others? If so, please explain.
A I would say that they have almost become a "given" when someone is buying a higher end or "investment grade" metal roof. They are then less common in the more "entry level" metal roofs. The highest energy efficiency possible is something people expect when they invest in a metal roof for their home.
Q In your opinion, when did heat-reflective coatings really catch on? Why?
A I would say about 15 years ago. The cost differential for them had sort of been "absorbed" by the coatings producers so they became more the norm. I do think the federal tax credit that was in place for many years which pretty much required a very light colored metal roof or one that utilized reflective pigments also was a driving factor. It created a talking point and something that property owners would ask about and make sure they could be a part of.
Q What do you see is in the future of "cool coatings"?
A I'd love to see even higher levels of reflectivity be possible in dark colors. We have seen some incremental movement that direction. Hopefully the future holds more.
Q What else would you like to add?
A So, much of the research right now in terms of energy efficient building envelopes pertains to thermal breaks. With thermal breaks, you create airspaces that stop the conduction of heat through the structural envelope. There was a study done by Florida Solar Energy Center that revealed greater energy efficiency from a brown metal roof that included a thermal break than from a highly reflective white metal roof without the thermal break. Thermal breaks can be achieved through how the roof is installed but they are also integrated into some metal roofing products such as metal shingles.
I also believe that the low thermal mass of metal compared to other roofing materials is going to get increasing attention in regards to energy efficiency. Anytime you have a roofing material that quickly sheds gained heat once the sun goes down or behind a cloud or even when a gentle breeze blows, you have something superior to a product that gains heat and holds it, radiating it into the structure even into the nighttime hours. Tile, asphalt, and even polymer based products hold and radiate heat for longer than metal products. ■
PPG Says …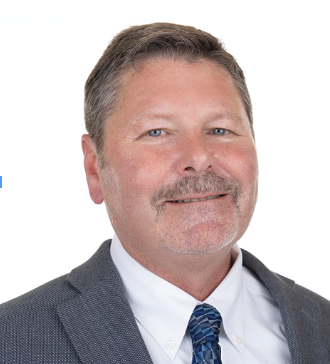 Gary Edgar is the Architectural Specification Manager for PPG's Building Products, which includes factory applied Duranar and Coraflon Fluoropolymer Liquid and Powder, along with ADS field applied coatings. He has been with PPG for more than 25 years, with 17 years devoted exclusively to PPG's Air-Dry Fluoropolymer and BRP (Build Restore Protect) coating systems. His responsibilities include product recommendations, product training, warranty approval, and is a NACE Certified Coating Inspector.
Here's what he had to say about the current market for cool roof coatings:
Q How prevalent are cool-roof coatings in today's metal roofing market?
A Cool roof coatings are very prevalent with new commercial projects and in areas that have mandated regulations addressing solar reflectivity. On the residential side, appearance, protection, and price tend to be the drivers more than saving energy, although residential consumers are becoming more educated about the overall benefits of cool roofing. I have seen industry estimates and opinions for cool roofing ranging from 4.8 to 5.8% compound annual growth rate (CAGR) over the next 5 years.
Q Are reflective coatings more popular in some regions than others? If so, please explain.
A As one might expect, reflective coatings are more popular in warmer climate zones like the West and South, but even northern cities, such as Chicago and Toronto, have ratified green, reflective roofing codes. As the effects of climate continue to escalate, the benefits will increase across all regions.
Q In your opinion, when did heat-reflective coatings really catch on? Why?
A The science behind cool roof coatings was the result of studies in the early 2000s by Lawrence Berkely and Oak Ridge National Laboratory, as one possible solution to California's rolling blackout crisis. The first commercial metal cool roofing became available in 2001, and as marketing and incentives like Energy Star took hold, public awareness began to grow. By the late 2000s, cool metal roofing was an established energy saving solution for commercial and residential buildings.
Q What do you see is in the future of "cool coatings"?
A The traditional one-color metal roof is classic, but we are seeing more trends surrounding organic or natural aesthetics, such as wood, stone or conventional asphalt shingles. The industry will incorporate the IR pigments into these designs and appearances for energy efficiency, while maintaining a virtually maintenance-free substrate and long service life of metal roofing.
From a sustainability standpoint, we're seeing more activity involving cool wall coatings. A recent study by scientists at the U.S. Department of Energy's Lawrence Berkeley National Laboratory (Berkeley Lab) modeled several different types and ages of homes, retail stores and office buildings in cities across California and the U.S. The found that in many places sunlight-reflecting "cool" exterior walls can save as much or more energy than sunlight-reflecting cool roofs. ■
Englert Update …
Jonathan Giacchi, B2B Marketing Manager, Englert, has this to say about "cool coatings" in today's metal roofing market:
Q: How prevalent are cool-roof coatings in today's metal roofing market?
A: Very prevalent amongst upper tier metal companies… some less expensive alternatives like SMP painted coil is also a growing value segment.
Q: Are reflective coatings more popular in some regions than others? If so, please explain.
A: Yes, Kynar is more popular in areas where branding/marketing efforts have been successful to educate customer the difference. Lesser quality paints are more popular in more price sensitive markets.
Q: In your opinion, when did heat-reflective coatings really catch on?
A: Early '90s with the backing of Energy Star program and tax credits (not currently in effect). Why? Marketing efforts by companies offering it and associations like MCA.
Q: What do you see is in the future of "cool coatings"?
A: Kynar continues to be the leader in "cool roofing" segment.
MR