By Metal Roofing Staff
The fourth installment of the Construction Rollforming Show is heading back to Cincinnati in September. Slated for Wednesday and Thursday, September 27-28, at the Duke Energy Convention Center, the event will once again provide attendees with opportunities to speak directly with the suppliers and manufacturers that help roll formers not only get the job done, but help make their businesses more profitable and more successful.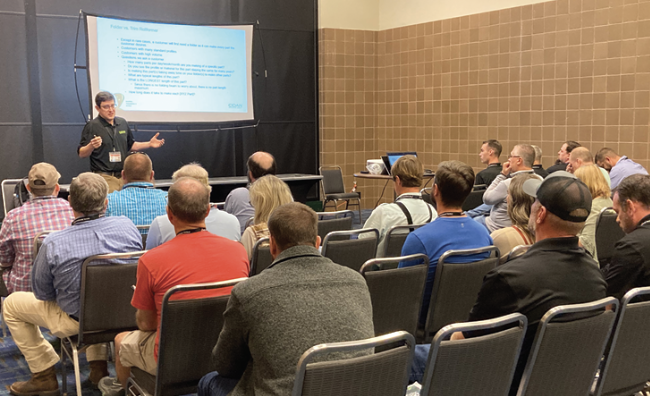 The Construction Rollforming Show isn't a show for contractors; there won't be any "cash and carry" bargains. Show developer Gary Reichert explains, "The Construction Rollforming Show is designed for small roll formers – not small contractors. If you need to learn about metal forming or speak directly with manufacturers who sell in pallet, container or truck-load lots, this show is for you."
It is also the perfect opportunity for anyone who is considering making the transition to manufacturing their own metal trims, gutters, roof and wall panels – perhaps in order to create their own post-frame building kits. Attendees can learn what it takes to get started and how you can be competitive and successful in this essential industry.
The CRS is an event that was developed specifically for construction metal formers. Attendee registration includes all-access to educational sessions, exhibits, a complimentary social hour, and one-on-one conversations with industry insiders.
Educational sessions will be held both days of the show. Topics include, but are not limited to:
• best manufacturing and business practices
• coil quality and variation
• selecting the right equipment for your needs, and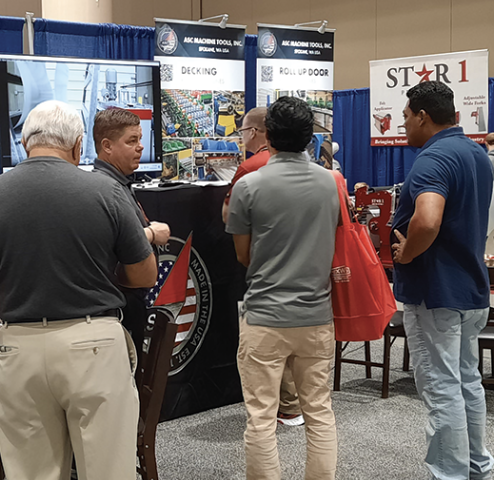 • what is coming next in the construction metal forming industry.
For example, Rob Bowlin, AmeriPak, will lead a session on preparing metal panels so they won't be damaged during shipping, while Frank Schiene of Metal Rollforming Systems will teach about roll-forming machine maintenance. All sessions are allotted enough time for question and answer sessions following the presentations. 
• maintaining and maximizing the efficiency of equipment
The educational sessions also include general business topics. Randy Chaffee, Source One Marketing, who has more than four decades of successful sales experience, will be leading a session each day of the show; he will present "Making the Right Buying Decisions" and "Growing Opportunities." Chaffee will also be recording his popular "Building Wins" podcast at the show.
In addition to educational sessions, as of this early writing, more than 50 suppliers and manufacturers are confirmed to exhibit, and the show expects to sell out floor space before the end of June. Attendees can speak one-on-one with coil and fastener suppliers, equipment manufacturers, component manufacturers, and more, which means you'll get all the information you need to make informed decisions.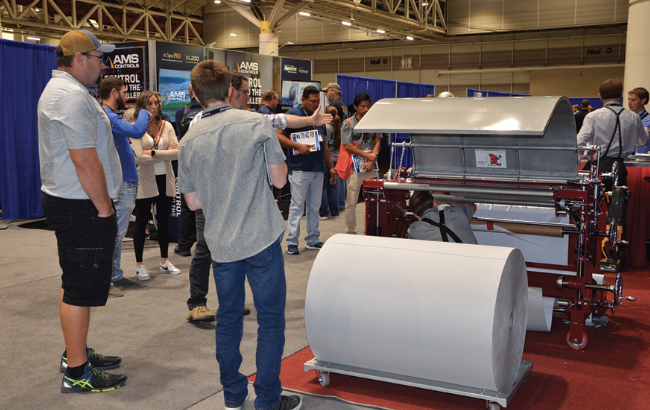 Metal-forming machines will be on display on the expo floor; some will even be demonstrating operation. Hershey's Metal Meister, SWI Machinery, and Formwright (New Tech Machinery) will all have equipment set up for up-close inspection. Star 1 Products will also be performing demonstrations of its felt applicator. 
If you form light gauge metal used in post-frame construction, metal buildings, carports, metal roofs or gutters – or you are looking to get into metal forming – you can't afford to miss the 2023 Construction Rollforming Show. Learn more and watch for updates at constructionrollformingshow.com.
Show Hours & Location
The Construction Rollforming Show expo floor will be open from 12:30-5:30 p.m. Wednesday, September 27 and 8:30 a.m.-12:30 p.m. Thursday, September 28. Educational sessions will be held from 9 a.m.-4 p.m. Wednesday and 9-11 a.m. Thursday. The schedule will allow attendees to get the most out of your attendance.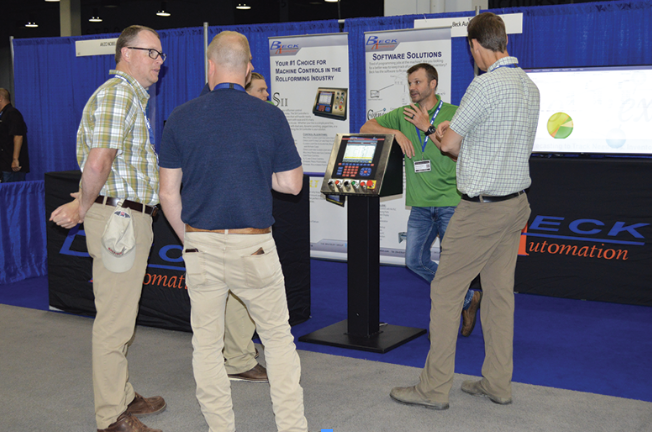 Attendee preregistration costs just $50 and covers everything the show has to offer, including access to the expo floor and entry to all educational sessions. (The cost at the door is $75, but still includes access to all show features.) 
Questions about the Construction Rollforming Show can be directed to Missy Beyer, Shield Wall Media Director of Shows. She can be reached at [email protected] or 920-216-3007.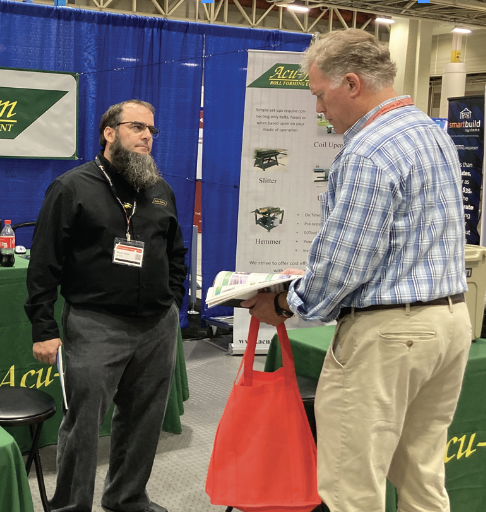 The official Construction Rollforming Show host hotel is once again the Hilton Cincinnati Netherland Plaza (35 W Fifth St., Cincinnati), which is conveniently located across the street from the Duke Energy Convention Center. The street address of the Duke Energy Convention Center is 525 Elm St., Cincinnati, OH 45202. MR