McElroy Metal Transitions To Employee Stock Ownership Plan (ESOP)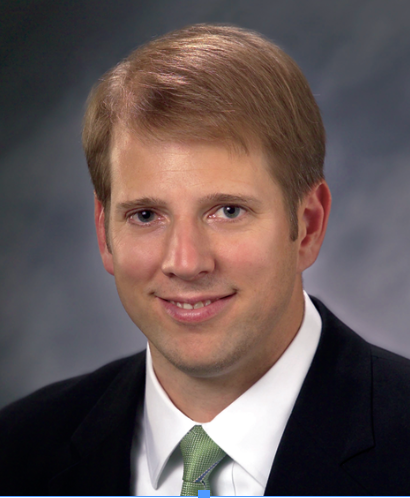 In the midst of celebrating its 60th anniversary, McElroy Metal announced the transition to an employee stock ownership plan (ESOP).
Company president Ian McElroy recently shared, "The one constant trait during our 60-year history is the influence and support of employees. Throughout the country, McElroy Metal is blessed to have loyal employees, including many that have dedicated decades of service to the company. As a show of appreciation to those employees, I am proud to announce McElroy Metal has transitioned into an ESOP company. McElroy Metal employees are now employee owners of McElroy Metal."
McElroy continued, "McElroy Metal customers have also been a critical element to our success. We appreciate their continued support and business and look forward to a bright future together."
While the ESOP represents a change of ownership, there is no change in management or leadership. Ian McElroy will continue to serve as the president of McElroy Metal.
S-5-University Launches
The inventor of innovative attachment solutions for metal roofs launches its new online educational training program,
S-5-University, designed to educate industry professionals on all things metal roofing.
S-5!'s new curriculum was created by husband-and-wife team Shawn and Jessica Haddock, both employed by the family-owned business. Through their interactions with customers and industry professionals, they identified a need for a single trusted source of reliable information. They worked with the company's team of technical experts to create a series of step-by-step training courses to train individuals and teams from the ground up.
Participants can log in to the program via the company website, select a variety of courses, take brief quizzes at the end of each unit, and earn certificates upon completion.
S-5!'s team spent thousands of hours fine-tuning lessons to provide the necessary education for individuals to become experts in choosing snow, solar or utility mounting solutions that are right for their projects, while providing best practices for installation.
"Our goal is to provide our customers and the greater metal roofing industry with all the necessary information and tools—a one-stop-shop to understand all the 'whys' gaining insight to make their jobs easier," said Jessica Haddock, S-5! Marketing Manager.
The first series is focused on solar mounting and metal roofing. With the cost of solar decreasing significantly over the last decade, in addition to new tax incentives introduced in the U.S. and Canada driving the popularity of solar, it became necessary to develop a training tool for installers and crash course for sales professionals.
These in-depth courses will help individuals gain valuable insights into the company's products, understand the various applications and discover best practices for installation.
Hixwood Adds Coil Sales Rep
Hixwood, an Ambassador Supply company, has added a coil sales representative to its staff. Matthew Wilson has joined the company and works from a home base in Pennsylvania. He has more than seven years of metal panel sales experience and now has set his sights on serving the metal coil needs of customers in the Northeast, including Ohio, Kentucky, and Tennessee.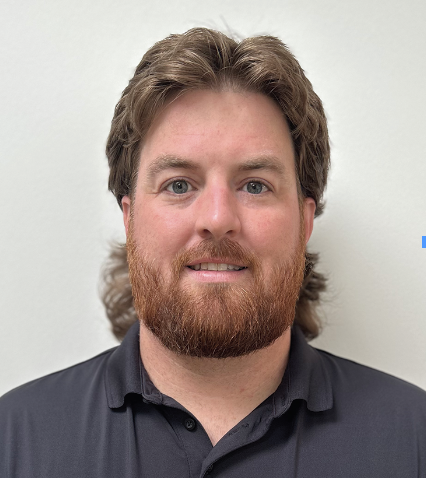 In his new role, Matt says he "plans to grow Hixwood's presence in the Northeast and help roll forming businesses grow by supplying them with quality coil and accessories."
He was drawn to Hixwood because of the people. "Everyone I have met at Hixwood prior to and now, since working here, have been amazing! Everyone shares strong similar morals and values. They offer quality products and care about their employees and customers."
Hixwood's Paul Zimmerman is happy to have Matt aboard. "We are both fortunate and excited to have Matthew Wilson join our team. Matt brings us great industry experience, positive can-do attitude that will bring our customer service to the next level."
Matt brings his excitement and an ongoing passion for the industry with him to Hixwood. "We're involved in a very special industry," Matt says enthusiastically. "I couldn't imagine myself in any other industry. The relationships I've made over the years will impact my life forever. I love what I do and look forward to each day I get to do it."
Malco Products Introduces Counterperson of the Year Contest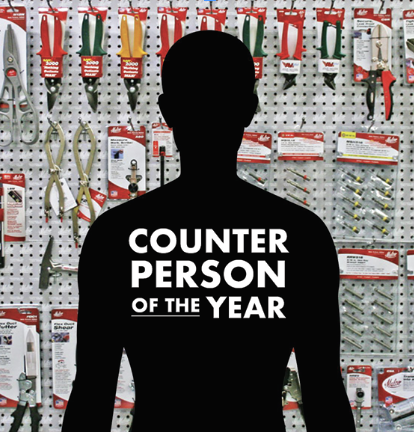 Malco Products has announced the launch of its Counterperson of the Year Contest.
The company is looking to recognize and celebrate outstanding counter staff at its U.S. wholesale distribution locations who demonstrate the same values that make Malco great: dedication to superior customer service and going above and beyond to ensure contractors have the Malco tools they need to get the job done.
There are great prizes lined up not just for the winner, but for the contractors and distributors who nominate as well:
The winner will receive $500 cash.
If the winner is nominated by a contractor, the contractor receives $100 in Malco tools of their choosing, plus the distributor/contractor team will receive lunch!
All qualifying nominees and nominators will receive a Malco golf shirt, hat and product catalog.
Malco is also making it easy for contractors to nominate counter staff, with three options to enter:
• Grab a printed form at your local distributor location and mail it in (PO Box 400, Annandale, MN, 55302)
• Enter online at www.malcoproducts.com/counterperson-of-the-year
• Submit a brief video, which can be emailed or texted to Malco's marketing department at 612-325-1502 or [email protected].
All entries must be received by August 31 and the winner will be announced in October. Please note: This contest is only open to nominees in the United States.
Hixwood Customers Win Free Pallet of Ventco Product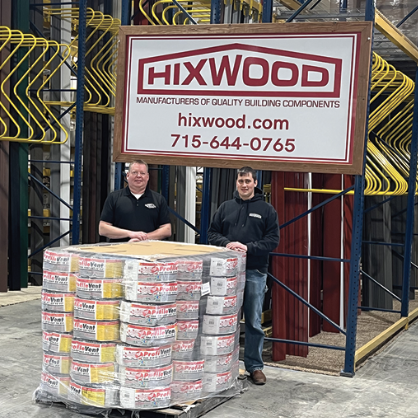 Hixwood customers Anthony and Eugene Weaver have won Ventco's by Lakeside free pallet of product giveaway.
Attendees at the Frame Building Expo in Louisville were able to register for the giveaway during the Expo. Anthony and Eugene visited Ventco's by Lakeside booth to learn about their Engineered Roofing Ventilation System and entered for a chance to win. When notified of their win, Anthony and Eugene selected a pallet of Ventco's ¾" Rib ProfileVent in 20' Roll packages.
"We are thrilled to support the post frame industry through our participation in the NFBA and exhibiting at the annual Expo," said Ben Oskarsson, VP of Sales and Marketing for Ventco by Lakeside.
"The customer is at the center of everything we do. Anthony and Eugene are looking forward to receiving their product from Ventco by Lakeside," said David Martin, Operations Manager for Hixwood.
MFM Wins Manufacturer Excellence Award
MFM Building Products, a manufacturer of a full envelope of waterproofing and weather barrier products for the building industry, was selected as the 2023 Eastern Ohio Development Alliance (EODA) Small Manufacturer Excellence Award at the EODA Annual Meeting on April 28, 2023.
EODA was formed in 1990 and is a nonpartisan organization that promotes economic development in a 16-county region in Ohio. Part of the award was the recognition of MFM's growth through the company's Expansion Project, numerous industry accolades, and the company's community involvement.
Earlier this year, the company also won the Coshocton Chamber of Commerce 2023 Community Improvement award. MFM Building Products, founded in 1961, is an employee-owned stock option (ESOP) company where the employees take great pride in the quality of their work and are involved in a wide variety of community organizations.
METALCON Introduces Its 2023 Advisory Council
METALCON, the metal construction industry's only global event for metal construction and design products, introduces its 2023 advisory council to help shape the educational programming for the show, ensuring it represents all factions of the metal construction and design industry and its major attendee groups.
"We are pleased to announce the 2023 METALCON Advisory Council, an esteemed group of industry leaders who are dedicating their time to making the educational programming better than ever," says Judy Geller, METALCON's Vice President of Tradeshows.
"Representing all facets of the industry, these volunteers are generous with their time, insights and ideas, helping to ensure that METALCON is a vibrant and relevant educational event that meets the ongoing needs of the industry."
New council members for 2023:
• Chandler Barden, President, CIDAN Machinery Inc.
• Steven Gaynor, Principal Consultant, Pivoth Corp.
• Judith Kleine, Architect, Judith Kleine Architect, LLC
• Jerry Iselin, Retired, Metal Roof Specialties, Inc.
• Andrew Else, Division Manager, Canadian Metal Buildings
• Alan Scott, Director of Sustainability, Intertek Group plc
Returning council members:
• Art Hance, Founder & President of Hance Construction, Inc., and National President, MBCEA
• Brent A. Schipper, Founding Principal, ASK Studio
• Heidi Ellsworth, Partner, RoofersCoffeeShop & Owner HJE Consulting
• Todd Miller, President, Isaiah Industries, Inc.
• Rich Pontius, VP of Design, Marker, Inc.
• Jeff Irwin, President, JH Irwin Consulting LLC
• Paul Deffenbaugh, Editorial Director, Modern Trade Communications
• Tony Bouquot, General Manager, MBMA & VP at Thomas Associates, Inc.
"We have a solid board of industry leaders comprised of key exhibitors, industry experts, associations and attendees who bring their knowledge and expertise to create new and different programming," says Geller. "We appreciate their volunteer time and contributions to making METALCON a quality event each year."
METALCON 2023 takes place Oct. 18-20 at the Las Vegas Convention Center.
Matt Mazzella, Adam Mazzella Named Presidents of Mazzella Companies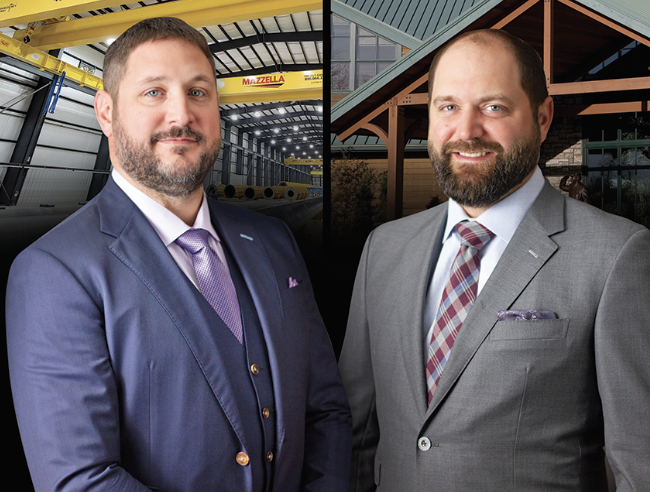 Tony Mazzella, CEO of Mazzella Companies, has announced that his sons, Matt Mazzella and Adam Mazzella, have been named Presidents of Mazzella Companies.
Matt Mazzella is now President of Mazzella—including Mazzella's rigging, engineered products, and service businesses for the overhead lifting and material handling industries.
Adam Mazzella is now President of Sheffield Metals International, a manufacturer and distributor of coated and bare metal products for engineered metal roof and wall systems, and New Tech Machinery, a manufacturer of portable roof panel and gutter machines.
The new structure will accelerate the planned growth for the company and allow Matt and Adam to execute their individual business unit strategies more effectively. Tony Mazzella shared, "We're committed to staying independent and privately owned and the next step includes Matt and Adam in their new roles to be the drivers of their business units, the strategy, and execution of their overall plan."
Tony Mazzella will remain CEO of Mazzella Companies and this transition will allow him to focus 100% of his energy towards the execution of Mazzella Companies' overall strategy, acquisitions, and ensure harmony and culture are maintained throughout the organization as it continues to grow. MR