By Sharon Thatcher
One of the most intriguing types of metal roofing isn't roll-formed but is a product you may wish to include in your consumer supply chain. Metal shingles, stamped for a true 3-D effect, is a niche within the metal roofing industry that turns consumer heads and minds. If you are a roofing contractor, or a one-stop roll-forming shop, it can be a good companion to your existing offerings while helping to expand the overall metal roofing industry.
One of the few companies in North America to successfully navigate in the metal shingle niche is Isaiah Industries based in Ohio. Owner Todd Miller explains that he works with roll formers and metal roofing contractors across the country who want to offer as many metal-roofing options they can without an investment in all the equipment. They can do that through dealer/installer partnerships. 
Todd said Isaiah Industries currently has about 180 North American dealers/installers and are always looking for more. They also work with distributors.
Metal shingles, made on huge stamping presses with multiple stage transfer tooling with pressing power of 150- to 800-ton capacity, are not difficult to install, but as with any roofing product can be tricky when trimmed for nontraditional roofs. Consumers who opt for high-end metal shingles are often the owners of larger homes with nontraditional roofs. "An upper-end house tends to have a crazy roof," he noted. Training is essential.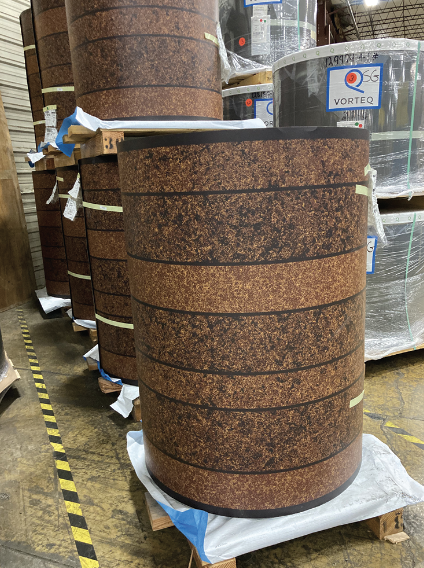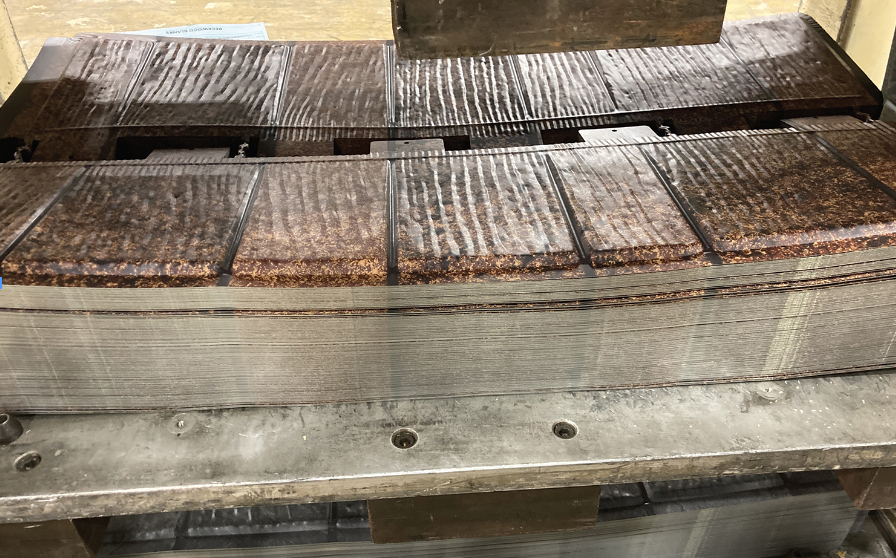 "We are so big on training dealers to be successful," he said. "If our dealers aren't successful, we're not successful — we don't sell squat — so we have to make sure we've got the support and the training to make those dealers successful."
Training includes instruction in how to market metal shingles and generate leads, how to sell metal shingles, and how to install metal shingles. Todd said the installation facet is helpful even to someone not planning to do the actual installation work "because we find that a guy can sell better if they know how to install it," he said.
About 18 years ago they opened their one and only factory-direct store in Louisville, Kentucky — Classic Metal Roofing Systems of Kentuckiana – where they sell and install their products to serve Kentucky, Southern Indiana, and Ohio. Except for this location, they rely on trained independent contractors.
Learning goes both ways as Todd said the Louisville operation continues to allow an up-close look at what contractors experience in installing their products. "It is a place where we could get our feet wet and get our hands dirty and do what we teach people to do," he said. In fact, after a strong windstorm blew through the Louisville area this past February, ripping off roofs, Todd better understands the challenges for dealers in handling this sudden influx of opportunity, "…suddenly you've got 10 times more interest in your product than you're used to, so how do you scale up to that?"
About 250 people go through their training each year, some at the Louisville location, some at the Piqua, Ohio headquarters, and others on the jobsite.
"One of the things we're good at is helping contractors sell our product. It's a fully scripted presentation, and once they know how to use that presentation, their closing rates are quite high."
In addition to metal shingles, dealers can sell the underlayment, Roof Aqua Guard, which Isaiah Industries acquired several years ago.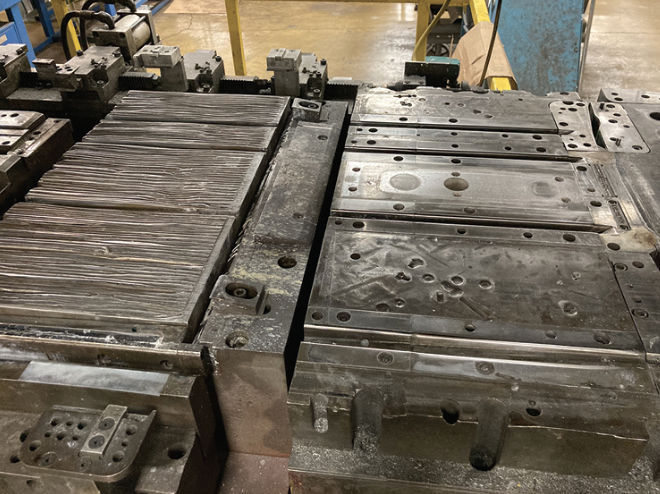 Selling shingles
If you want to find a product that sells better when other building materials aren't, metal shingles is not a bad option. Todd has found that metal shingles sell best when residential sales are down, such as during COVID. When residential got hot in 2021-22, they experienced fewer inquiries. "We started to see a little downturn, because people were saying, well, I want to sell this home, so why put an expensive roof on it?"
Recently, the market has turned again. "Now that home values are down and interest rates are back up, that's good for us. It means people are tending to stay where they're at, and investing where they're at… Our target customer is really someone who plans to stay in their house 10-15 years or more."
Another target are homeowners who don't like the looks of a vertical metal roof, but are attracted to its benefits (durability, wind resistance, energy efficiency).
"If the homeowner doesn't like the way it looks on their house, they're not going to buy it. … we're kind of looking for that customer who says, 'I've heard a lot about this metal roofing, but man, I don't think that's going to look good on my house', Todd said, adding: "You can go out and tout the benefits of metal roofing all day, but if that homeowner can't envision a vertical roof on their house, a metal shingle can make a lot of sense."
Adam Clark, part-owner of True Metal Supply, Knoxville, Tennessee, has seen this in practice. His company roll forms standing seam and tuff-rib through-fastened panels, but he attends home and garden shows in his territory and has discovered that a metal shingle display attracts attention to his booth. Although those visitors may never opt for the pricier metal shingle, he likes helping to educate consumers and having that as an option for the occasional buyer.
As Clark is quoted in an article in Rollforming Magazine: "People are shocked to see that metal is available in more than just a linear panel. It's a premium product … so I think the price for the majority of our customers makes that a less feasible option, but it's a great segue into explaining the through-fastened panel system, then they can make a decision based on their own budget, their own preferences."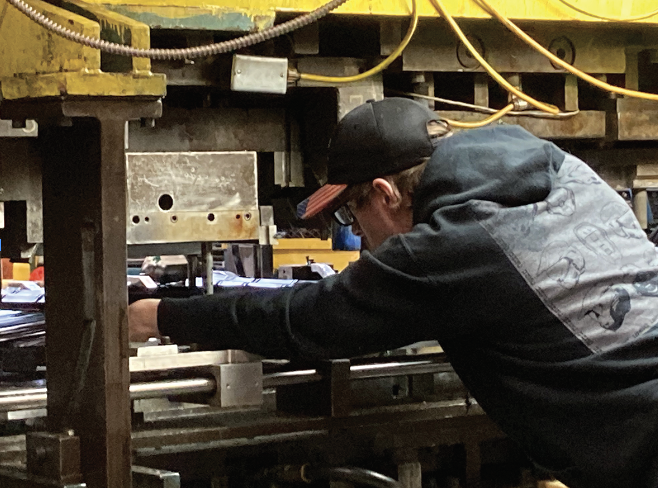 True Metal offers two of Isaiah Industries' steel shingles: The Great American Shake which has a more three-dimensional wood shake appearance, and Centura Steel Shingle that feigns the look of an asphalt shingle.
"Isaiah Industries has done a really good job of developing a four-way locking system. It has a J channel on all sides, so you don't have to treat the roof any different than you would with a standing seam system. That's why we chose to go with Isaiah," Adam said. "There are some systems out there that require extra waterproofing under the shingles, and that only adds to the overall cost."
Coatings and warranties
Isaiah Industries uses long-lasting Kynar coatings. Sherwin Williams is the paint used for its rust-resistant aluminum lines popular in salty environments, and PPG paint for its steel product lines. This comes with a 40-year transferrable warranty, yet a longer life expectancy is a realistic expectation. "I tell people that after 50 years the paint might be dulled down, but just paint it. You don't have to replace it," Todd said. His own home is topped with the Country Manor Shake panel now 27 years old, "and it still looks like new" he said. "I think I could put a new panel up there beside it, and you would be hard pressed to tell which one is new."
Isaiah Industries offers 13 primary roofing products. Slate is the hottest look currently. "For years our trademark was the shake look, but we're definitely now seeing a trend towards the slate look." They are the only U.S. company to offer an aluminum option.
History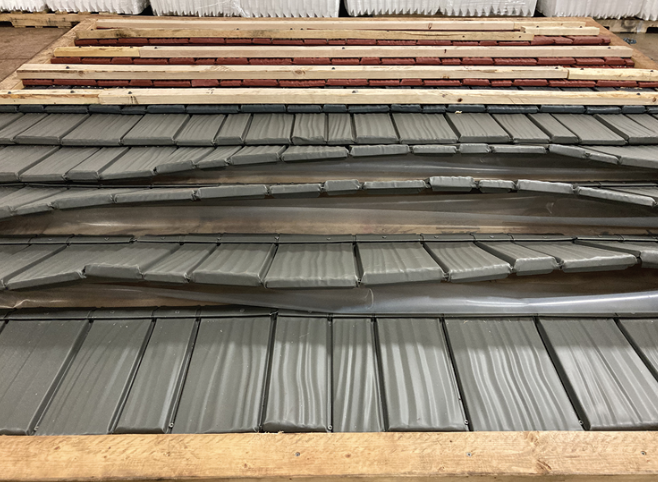 Isaiah Industries was founded by Todd's father, Donald E. Miller. Raised on a farm in Ohio, Donald left to study mechanical engineering. It was at Stolle Corporation (later a division of ALCOA) in Sidney, Ohio, where he developed high speed stamping and deep drawing equipment for the original two-piece aluminum beverage can.
About eight years later, in 1980, he formed Classic Products, Inc. It was later renamed Isaiah Industries after the prophet of God to keep the company's mission centered on the promise to be "just and fair to all" and to "do what is right and good."
Originally, the company was established to manufacture vinyl siding, but that same year two aluminum shingle products created by Kaiser Aluminum came up for sale. Classic Products acquired those lines and started their journey in the world of stamped metal roofing.
The two aluminum shingle lines acquired were Rustic Shake (best known to top such establishments as Pizza Hut, Dairy Queen, 7-Eleven and International House of Pancakes) and, Rough Shingle (think Toys R Us, Dunkin Donuts and TCBY Yogurt). These lines are still operating, though now joined by many lines targeted specifically to the residential market, which is now their primary focus.
Competition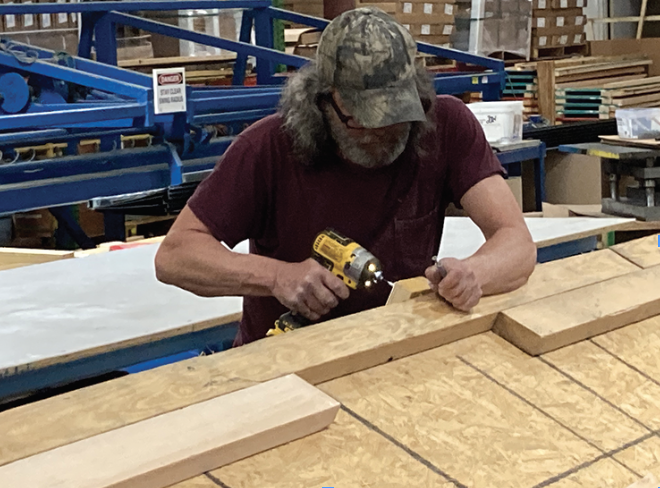 Other companies in the stamped metal roofing industry have come and gone, while Isaiah Industries has remained, at times acquiring previous competitors when becoming available.
The word "competitors," however, is a misnomer, Todd said. Metal shingles, while growing in popularity is still a small world within the still-small market of metal roofing. Competitors — be they manufacturing metal shingles or roll-formed panels — have become friends in their shared effort to educate consumers to metal options. "The funny thing is we're all friends," he said. What has made it fun from a manufacturing standpoint is that you have all these small- to mid-size businesses that to some degree can work together because we're not each other's competition. I think we all have come to the healthy realization that our competition is not each other, it's asphalt shingles."
Additional competition for metal shingles? A new car, Todd said. "Our roof is going to cost about the same as what that homeowner would buy for a new car. Our competition is getting them convinced they can put off that new car buy and invest in a new roof instead."
He credits two organizations for contributing to the growth of metal roofing in recent years: the Metal Construction Association (MCA) and Metal Roofing Alliance (MRA). Despite the success, much work remains to be done. "Asphalt shingles still control 80% of the market," he notes. "We have taken market share from slate, from wood shakes, and from tile, but our market share hasn't come yet from asphalt. So, that opportunity is still the greatest opportunity; if we can't figure out how to do that, we're going to cap out at 20% market share."
Isaiah Industries operates in all 50 U.S. states, plus Canada. Their international business is particularly well received in Japan and the Caribbean. Todd cites seismic instability as a major reason. "They have a lot of earthquakes. Historically they have used a lot of heavy tile roofing. Well, heavy tile is not something you want over your head in an earthquake." MR
Sharon Thatcher is the former managing editor of Rollforming Magazine. She is now an independent writer living in Ohio.