From the IMP Alliance of the Metal Construction Association
Metal roofing systems are hands down, the best platform for residential, commercial and industrial rooftop solar photovoltaic systems.
Metal roofing, including insulated metal panels (IMPs), offer a long, industry-leading service life, sustainability, durability and a simplified, cost-effective solar attachment. Combined, these qualities make metal the ideal choice for rooftop solar.
Before delving into the details of integrating solar modules with energy-efficient, highly insulated IMP roofing, a look at the solar market reveals a strong and growing sector.
According to the U.S. Energy Information Administration [http://bit.ly/3FQfJfS], more than half of new electric-generating capacity in the U.S. will be solar. Further, approximately a third of solar PV deployment worldwide [http://bit.ly/3JGxiQx] are rooftop installations.
In addition to state and local incentives and utility rebates, significant funding from the U.S. Inflation Reduction Act is anticipated to further propel interest in rooftop solar.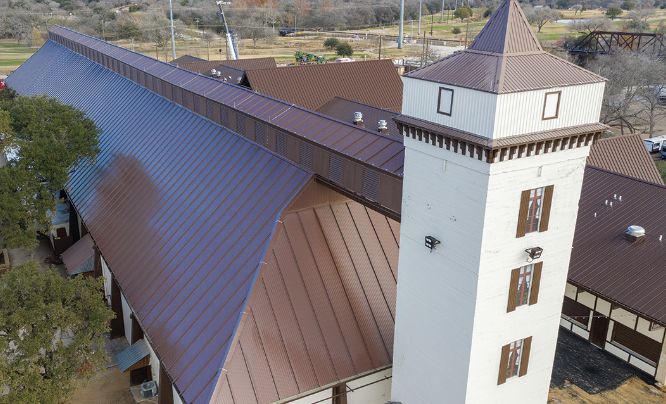 The previous Solar Investment Tax Credit has been expanded to offer a 30% tax credit for the installation of photovoltaic systems between 2022 and 2032. In addition, there is a new 40% investment tax credit for solar and wind projects in largely low-income areas, the Energy Investment Tax Credit has been extended for energy property projects focused on solar energy property and the Renewable Electricity Production Tax Credit extends the current tax credit for renewable energy sources.
Doing the Math
One of the first things to determine before installing solar on the roof is making sure the roofing system will outlast the life of the PV system as dismantling the solar modules, re-roofing and re-installing the PV panels are a significant expense, not to mention the possibility of damage. Furthermore, through the course of this re-construction process, the off-line solar system is generating no power for the facility.
In a detailed analysis of metal roofing systems' longevity in a recent Metal Construction Association field/lab study [https://bit.ly/3LPShDb], standing seam coated steel was found to offer a service life of 60+ years. This puts metal roofs at more than double the life of almost all roofing systems.
Considering solar PV's average service life of 32 ½ years, according to a Berkeley lab study [https://bit.ly/3lHlbuG], metal is the only material matching (and exceeding) this level of longevity. This long-term endurance also makes existing IMP roofs a viable candidate for rooftop solar installations.
"The service life is 60 to 70+ years so that window of opportunity it creates to put a solar system on is big. You can literally put solar on a 20- to 25-year-old metal roof and the roof will still outlast the solar system. This is a huge plus in terms of return on investment and the total cost of the lifetime of the solar system," explains Mark Gies, director of solar business, S-5!, in a Rail-less Solar on Metal Roofs CEU webinar [http://bit.ly/3FLefUb].
While insulated metal roofing panels carry a higher first cost than some other roofing systems, it's important to evaluate the roof and solar system together as a single asset, explains Bob Zabcik, P.E., LEED AP, technical director for the Metal Construction Association. Because there is less labor and material involved in installing solar on a metal roof, the combined total costs come out to be less expensive.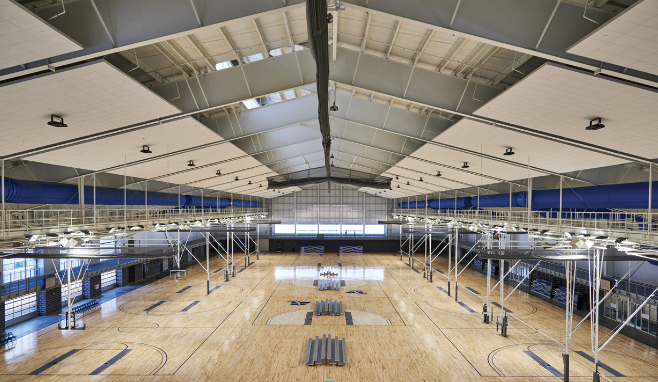 In a sample total lifecycle cost evaluation in a recent METALCON Live! Metal Takes on Solar [https://bit.ly/3JATnA4] CEU presentation, he said, "when you add in the cost of replacing the TPO (Single Ply Membrane) roof after 15 years, it really becomes a no brainer."
Ease of Installation
While other roofing systems require a labor-intensive, rail system installation for PV attachment, IMPs and other metal roofing systems offer the advantage of a rail-free solar attachment. This is made possible by the structural ribs/seams inherent in the exterior metal skin. This direct attachment simplifies installation with fewer components, the elimination of things like flashing and ballasts and ultimately less weight on the roof.
To better quantify this, S-5! conducted a cost comparison of rail vs. rail-less solar attachment. For rail-less metal, their study calculated a 42% reduction in mounting materials, a 30% decrease in labor costs and an installation time and a shipping cost reduction of 61% for a total installed cost savings of 38%.
Another advantage of IMP attachment is the availability of rails vary 12 feet, on average. By spreading out the points of attachment, this supports a more uniform distribution of the structural load, with no penetrations and a better preservation of the roof's integrity.
To assist roofing contractors with this process, MCA provides a Metal System Project Checklist on page 10 of the Metal Roofing and Solar PV System Part 3 – Mounting System Installation [http://bit.ly/3lGo3YI] white paper.
The Best Choice
Ultimately, the many benefits of solar on IMPs make the combination of the two systems an ideal sustainable, energy efficient and cost-effective combination. Throw in the fact that metal roofing offers an 85% recycle rate, and it's hard to get greener than this.
For more information, see MCA's three-part series on metal roofing and solar PV [bit.ly/3Ze5dWC]. MR