Metal of Honor awards: 18 Website: www.trianglefastener.com PHONE: 800.486.1832
Triangle Fastener Corporation has been supplying a full line of fasteners, sealants, tools, and accessories for the commercial construction industry since 1977. From our 24 locations and 7 paint shops, we specialize in high-performance standard and specialty products used in a wide range of roofing applications.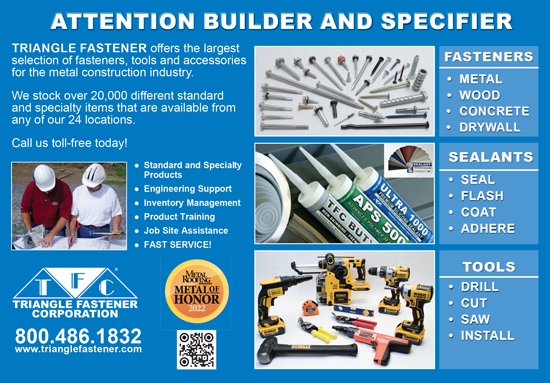 We offer job site and technical support, inventory management, and delivery programs. Select from a wide array of popular commercial-grade products, including our high-performance TFC SPECIFIC™ brands.
Call us toll-free for more information: 800.486.1832. MOH
Corporate Office:
Triangle Fastener Corporation
1925 Preble Avenue
Pittsburgh, PA 15233
Phone: 800.486.1832
Fax: 412.321.7838
Website: www.trianglefastener.com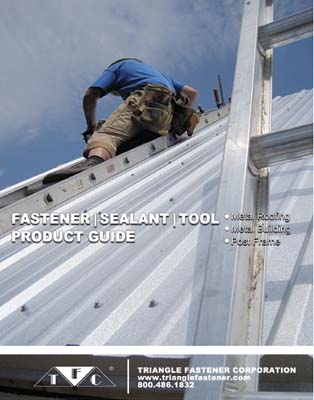 By Triangle Fastener Corporation
---