Congratulations to all of the 2021 Metal Roofing Magazine Top 10 Product winners! As a result of readers like you making the effort to give these manufacturers a vote of confidence, we offered the winners the opportunity to tell you more about their winning products.
Rooftop avalanches cause hundreds of millions of dollars in property damage, personal injury and fatalities each year, creating potential liability for building owners and contractors. S-5! has mastered the art and science of mitigating this hazard since 1992 with a variety of fully engineered snow guard systems.
S-5!'s ColorGard® with VersaBracket™ 47 is the ultimate snow guard solution for trapezoidal rib, exposed-fastened metal roofs and is the only system on the market designed and engineered on a site-specific basis.
ColorGard provides the safety and serviceability you need while complementing the look of your roof, with a clean appearance and perfect color and finish-matching, all designed to last the life of the roof.
Extensively tested for load-to-failure results, S-5! ColorGard includes an industry-leading, lifetime product warranty.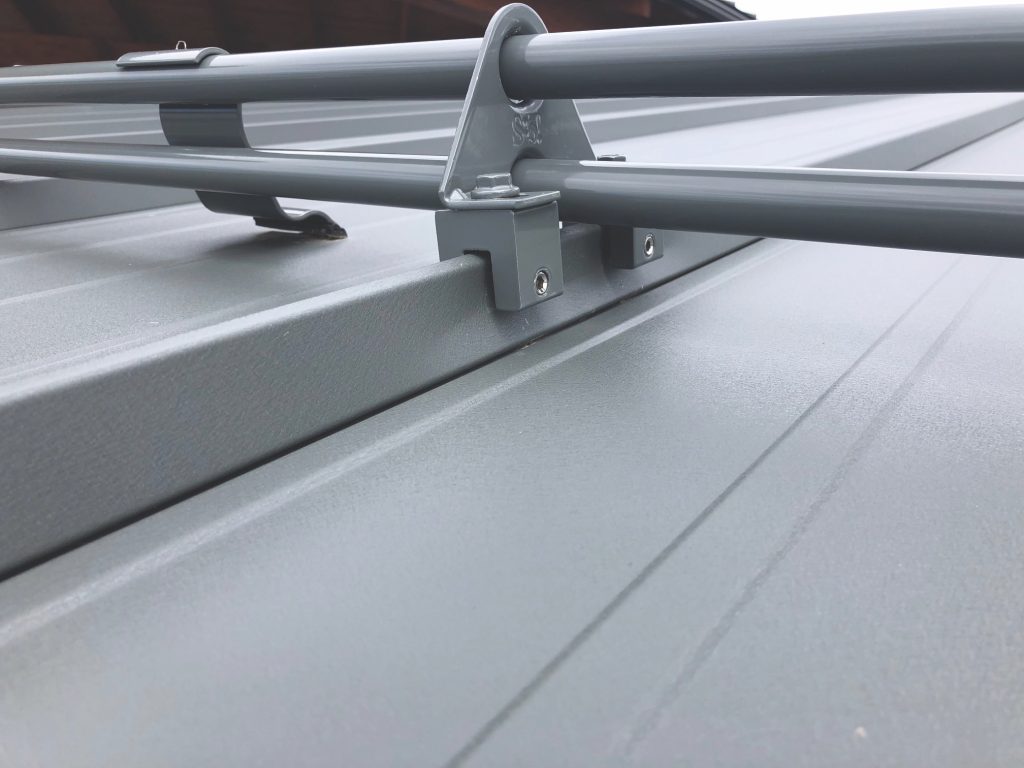 DualGard™ is a complete, two-pipe, aluminum snow bar system for those who prefer a pipe-style snow retention system with the strength, testing, quality and time-proven integrity you expect from s-5! DualGard can be powder-coated or anodized with perfect color-finish matching and can be used on almost any standing seam metal roof, in addition to corrugated and most trapezoidal, exposed-fastened roof profiles.
The 1-inch-diameter DualGard bracket design provides lateral system stability and utilizes two anchor points per bracket to reduce the moment arm for added strength. For standing seam metal roofs, it utilizes two S-5! Mini clamps per bracket, providing a broad base of attachment for extra holding strength when compared with other two-pipe systems. For exposed-fastened profiles. DualGard uses S-5!'s CorruBracket, providing versatile mounting options.
Benefits:
Compatible with almost all metal roof profiles using S-5! clamps or brackets.
Can be color-finished (anodized or powder coated) to match your roof.
Low-cost, job-specific P.E. wet stamp available for standing seam applications.
Engineer a system for any site-specific roof with the online S-5! Snow Guard Calculator.
Can be installed any time of the year!
DualGard is the most versatile and reliable pipe system on the market. And in S-5! tradition – also the lowest cost. For more information visit www.S-5.com.