Details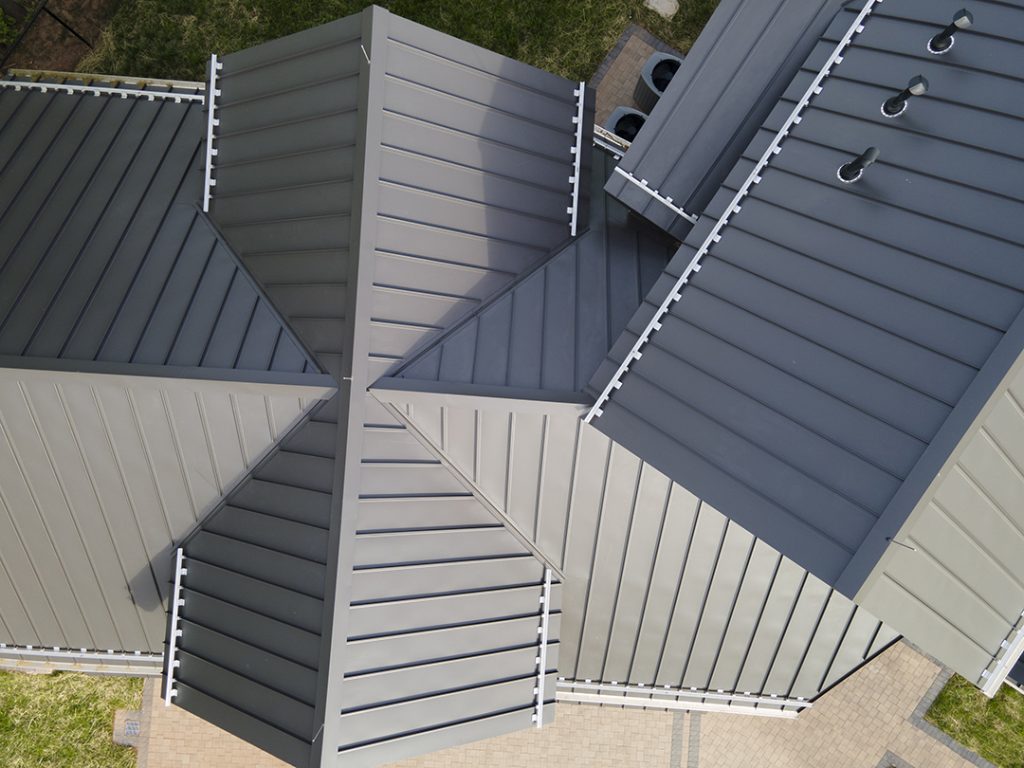 Architect:
Square Center LLC Architecture & Design
Installer:
MBL Construction
Contractor:
Suntuity Home
Roof Panels:
Englert A1500 Snap Lock Architectural Standing Seam Metal Roof System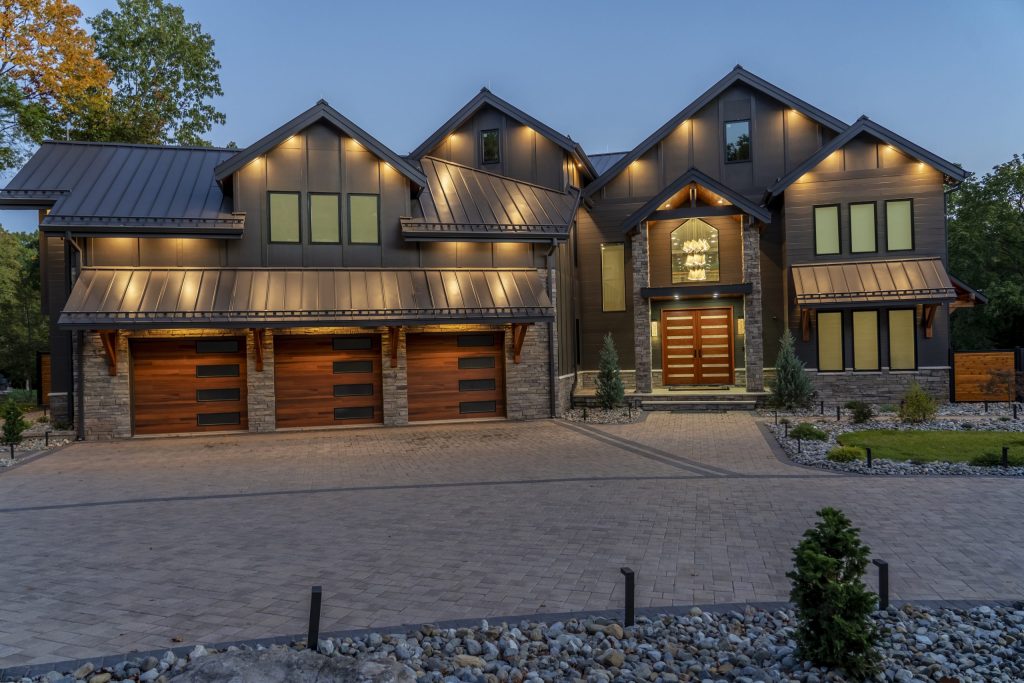 Coating:
Dark Bronze
Ventilation:
Englert Louvered Z Closures
Fasteners:
Englert 1" Pancake Zinc Screws
Snow Management:
S-5! ColorGard® System
Underlayment:
Englert High Temp Ice & Water Shield
Solar Attachments:
S-5! PVKIT® (in black), PVKONCEAL™ Module Skirt
Suntuity Home and Englert teamed up to build a one of a kind completely sustainable home in New Jersey. This breathtaking new home is the first self sustaining, LEED Platinum Certified net zero energy project built in central New Jersey and first ever built with ICF Insulated Concrete Forms. The home features 80 rooftop solar modules on a 5,000 sq. ft. Englert metal roof, The roof profile selected is the Englert A1500 snap lock panel system in dark bronze which covers the main roof as well as the outdoor kitchen that sits beside the pool.