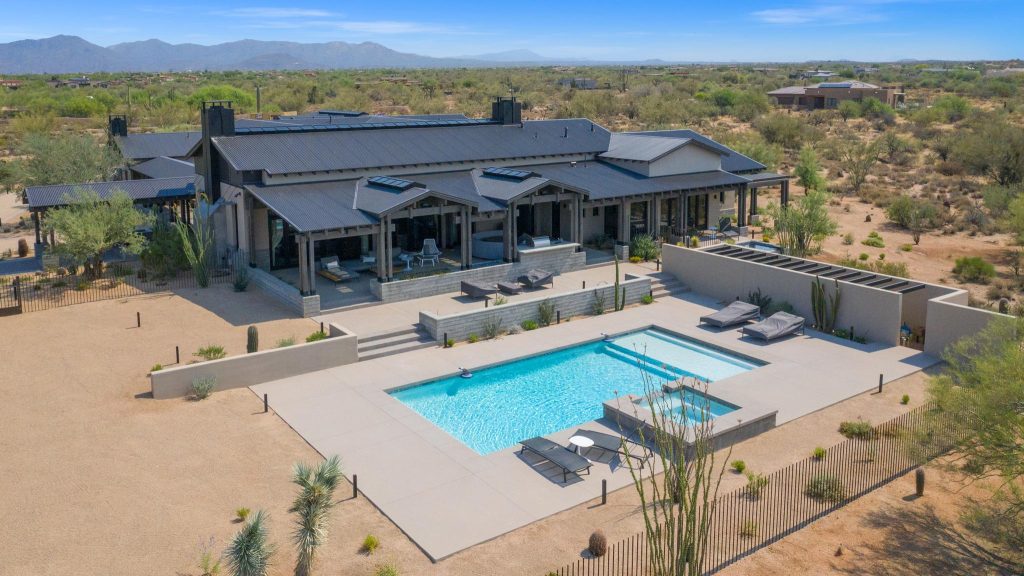 Details
Architect:
Bob Bacon, RJ Bacon Design
Installer:
Twin City Sheet Metal
Contractor:
Tom Archer Custom Homes & Design, LLC
Roof SIze:
16,000 sq. ft.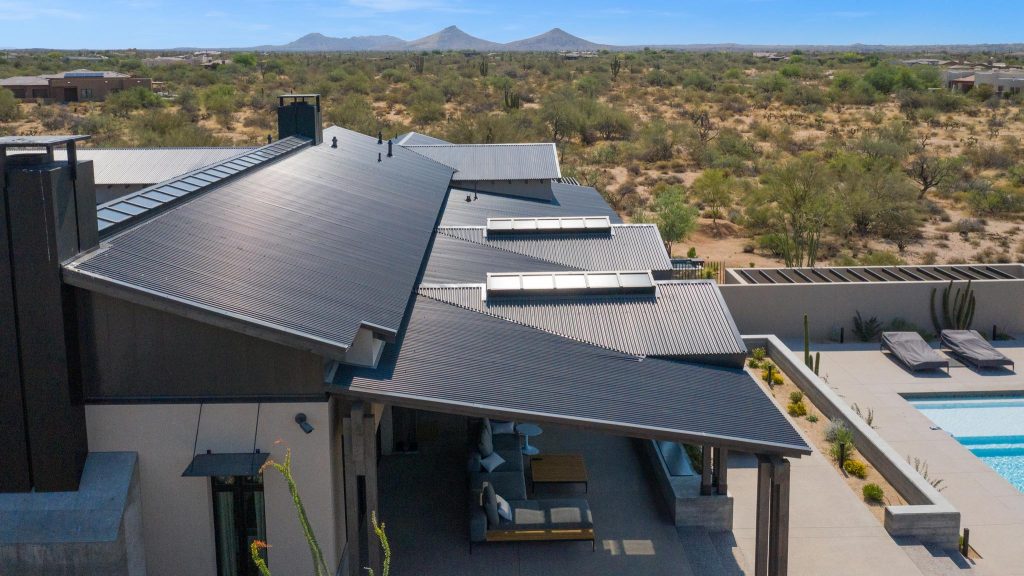 Fasteners:
DB Fastener #10 1 1/2" HEX Screws and 1/8" rivets
Sealant:
Bronze Dow Corning Trademate Silicone Sealant
Roof Panels:
CMG / Ultra Corrugated Panels & Twin City Sheet Metal / Custom Flush Seam Panels
Coating:
CMG / Dark Bronze (custom finish on both sides)
Underlayment:
FT Synthetics / FT Platinum HTSA Underlayment
This roof features custom fabricated flush panel gabled ends with corrugated panels fastened directly to the exposed timber purlins. To help make the exposed underside of the roof more visually appealing, Twin City Sheet Metal recruited CMG for a custom paint finish. This steel was custom coated in CMG's Dark Bronze finish on both sides, providing a very cohesive look to anyone passing underneath. CMG's Ultra Corrugated panels were used to provide a contemporary aesthetic that draws back to the designs of classic metal roofing.