Metal of Honor awards: 2 Website: www.provia.com PHONE: 800-669-4711 FAX: 877-735-2057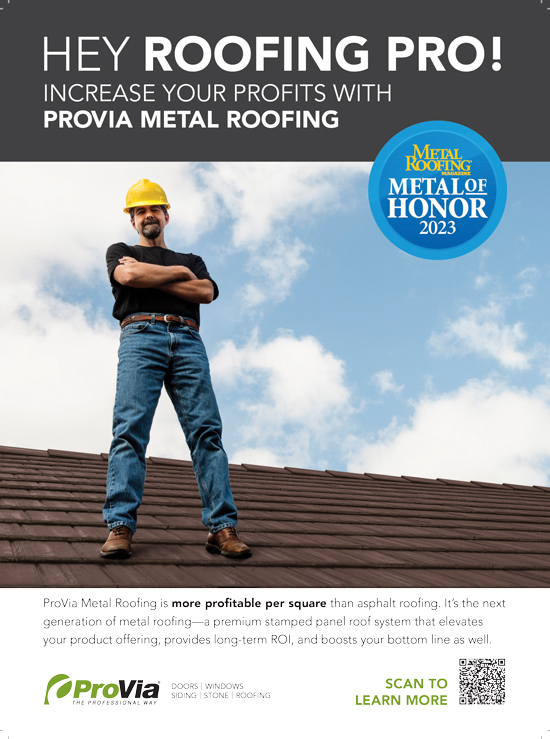 ProVia metal roofing is a smart choice for building professionals — dealers, builders, roofing contractors, and installers. Homeowners love its beauty, durability and long-term value, and building pros appreciate its strength, installation integrity, and return on investment.
Eight Advantages of the ProVia Metal Roofing System: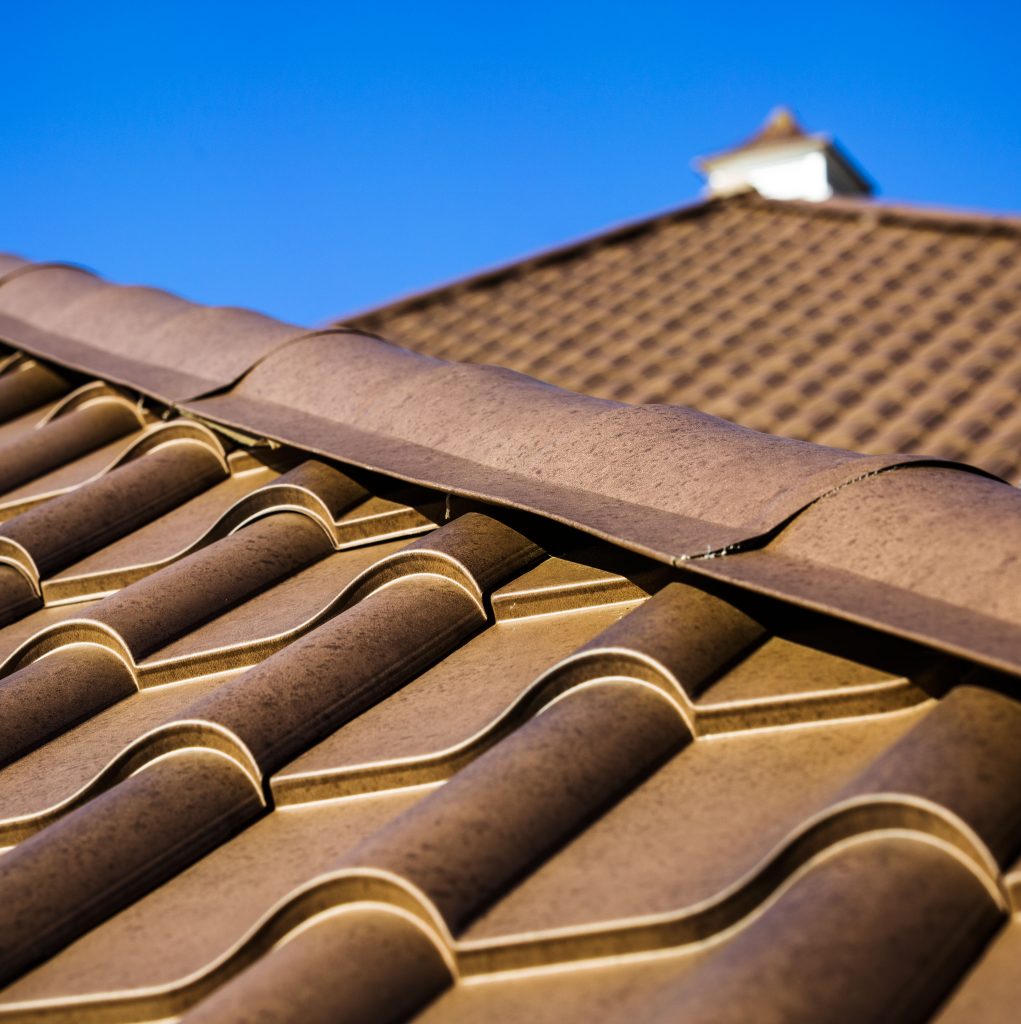 1. It's a premium metal roofing product, manufactured with 26-gauge G-90 galvanized steel — up to 30% more than the industry average, but three times lighter than asphalt shingles
2. The GalvaTec™ finish reflects UV rays, resists extreme temperatures, and protects against fading and corrosion
3. The 4-way locking system and built-in screw flange of the shake and slate panels provide superior edge-to-edge protection against wind uplift, wind-driven rain and snow; the barrel tile profile uses two anchor points for a secure and fixed installation
4. The system is third-party tested and certified for tensile strength, fire, wind, rain, and corrosion protection
5. The shake and slate profiles are certified to withstand wind speeds up to 180 mph and are approved for High Velocity Hurricane Zones (HVHZ) within Florida, including Broward and Miami-Dade counties; the barrel tile profile is certified to endure winds up to 130 mph
6. The system was developed with the installer in mind and reduces jobsite labor — the preformed starter panels are ready to install right out of the box, and the trim / accessory package is custom engineered for ease of use
7. The embossed panels provide the authentic look of cedar shake, quarried slate, and Spanish barrel tile, offering great curb appeal that homeowners love
8. The system has a limited lifetime non-prorated transferrable warranty and a 50+ year lifespan
Homeowners want metal roofing systems that aren't so industrial looking, like most exposed fastener and standing seam systems on the market today; they prefer a more elegant and traditional looking roof that makes their home stand out. ProVia's handsome embossed and variegated panels, in natural earthtone shades and the texture and look of shake, slate, and clay tile, complement any style of home.
Partner with ProVia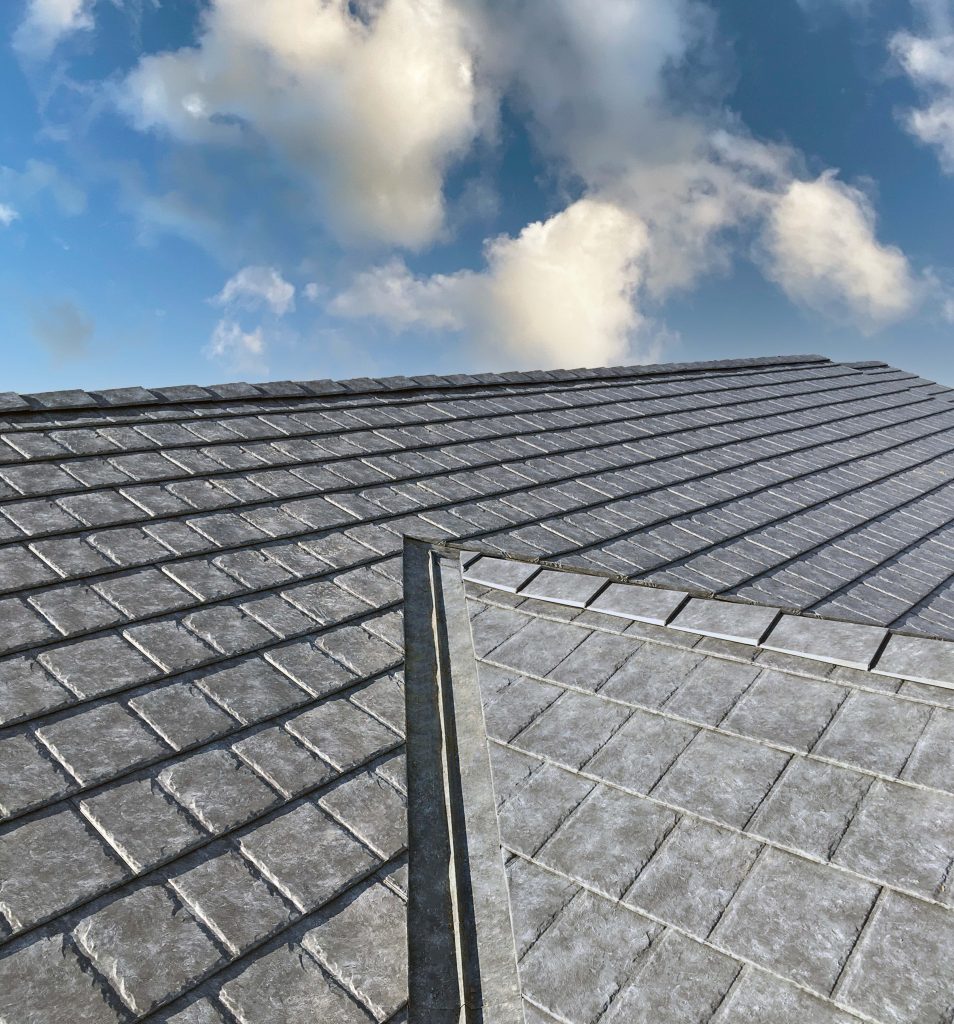 ProVia is a nationally known manufacturer of professional-class entry door systems, vinyl replacement windows, vinyl siding, manufactured stone, and metal roofing. ProVia stands for "The Professional Way," and that means we hold ourselves to a higher standard of integrity, accountability, and quality. Customers count on ProVia for premium quality products, manufactured using progressive technologies combined with old world craftsmanship. Professionals and homeowners trust in the durability, energy efficiency, security, and long-lasting beauty of our products.
ProVia customers also benefit from resources like our Installer Certification Programs, online design and visualizer tools, how-to video library, and prompt, industry-leading customer service and sales support.
Learn more about ProVia metal roofing by visiting www.provia.com/6reasons or email [email protected].
THANK YOU TO METAL ROOFING MAGAZINE FOR OUR 2023 METAL OF HONOR.MOH