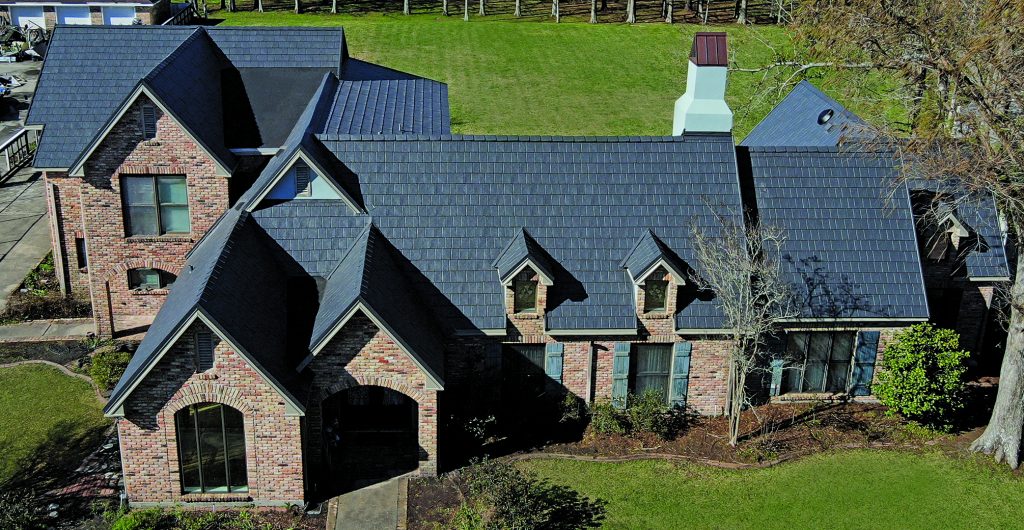 Details
Installer:
Martinez Contracting LLC
Contractor:
Nu-Worx LLC
Residence Size: 5,559 sq. ft.
Roof Panels:
Vicwest True Nature North Ridge Slate Metal Roof Tiles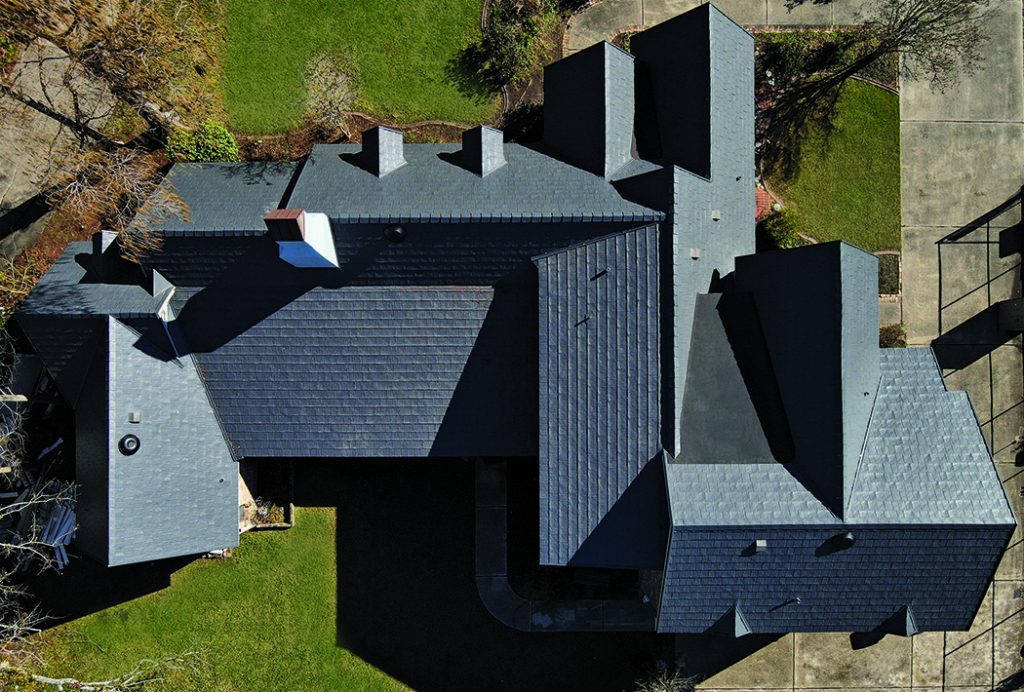 Coating:
PVDF
Fasteners:
Vicwest #10×1/2" Pancake Head Type 4
Sealant:
JTS1 Joint & Termination Sealant
Underlayment:
GAF Storm Guard
Rain management:
The deep key ways in North Ridge Slate force water down the roof into the gutters.
Other:
Custom A-Frame Chimney Cap Fabricated by White-Herrin Metals
The customer was looking to replace the roof after damage occurred from Hurricane Ida. The metal shingles she was looking to get replaced were discontinued. We found a superior product in Vicwest's True Nature North Ridge Slate Line. The installation went smooth and the customer is extremely happy.
True Nature's North Ridge Slate metal roof tiles feature a thicker profile and shadow line that makes them indiscernible from slate when installed.