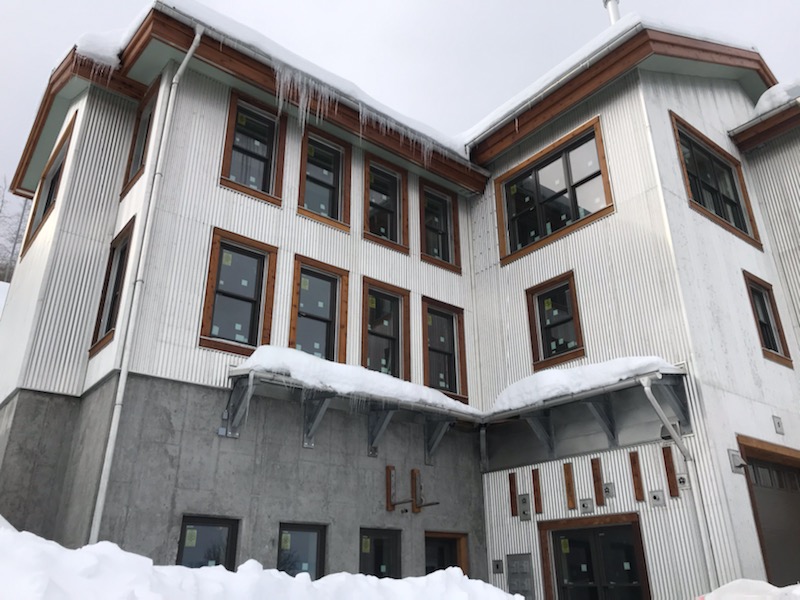 Details
Installer:
William Verlander
Manufacturer:
Fine Metal Roof Tech
Roof Size:
7,000 sq. ft.
Roof Panels:
Fine Metal Roof Tech double-locked standing seam in terne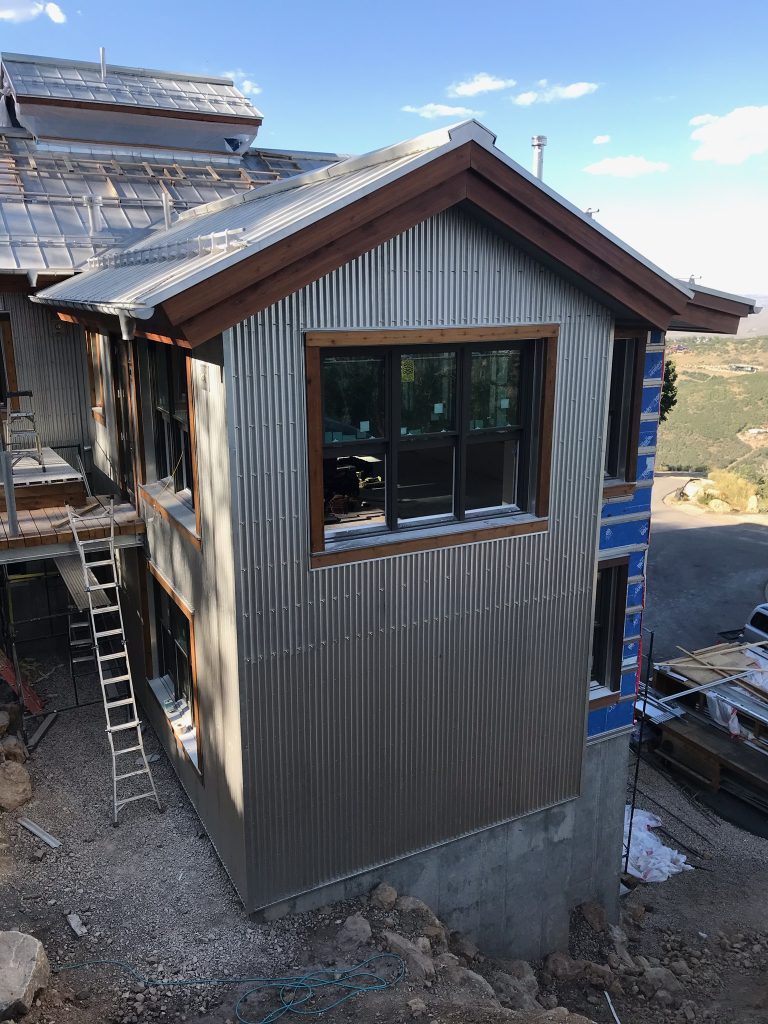 Fasteners:
Stainless steel
Snow Guards:
800 ft., stainless steel
Gutter:
300 ft. European half-round gutters in terne
Other:
5,000 sq. ft. 7/8" round corrugated wall cladding, terne
This mountain home in beautiful Park City, Utah shows both terne corrugated panels on the walls and terne* double-locked standing seam on the roof. Paired with stainless snow abatement systems and European half round gutter systems, this gorgeous home will become lovelier with age and patina and stand up to the grueling winters this area can sometimes experience. It will certainly last maintenance-free for generations.
* Terne (pure tin over a stainless steel substrate) lends itself to extreme weather environments holding up well against hail and heavy snow loads. As a "living" metal, the tin will weather and change over time with each project developing its own distinctive personality.