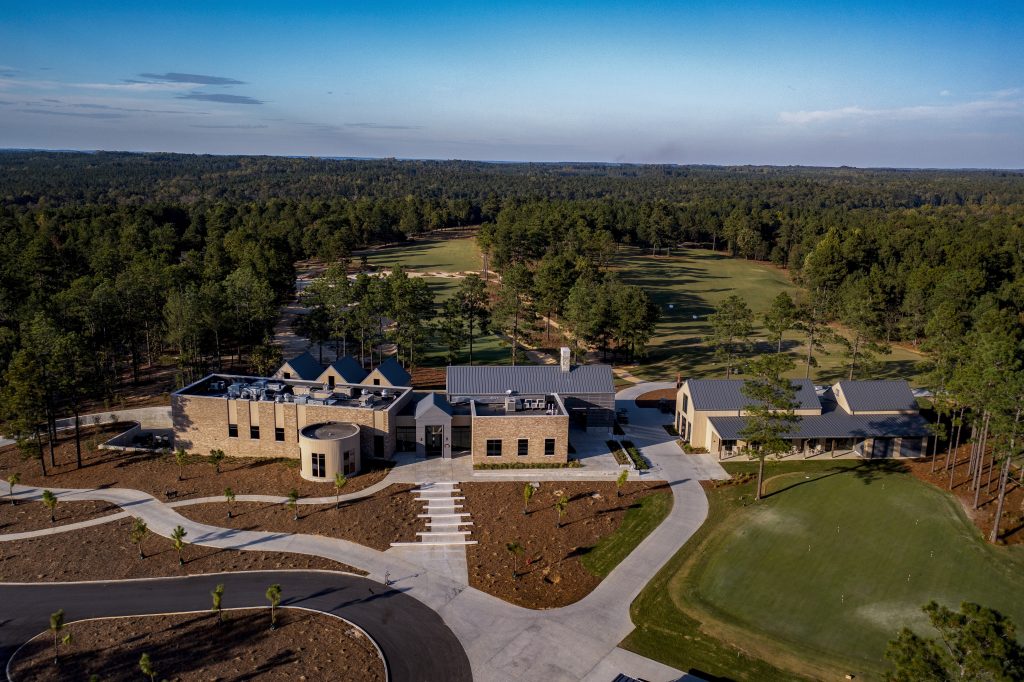 Details
Architect:
Sinclair Hille Architects, Lincoln, Nebraska
Installer:
Grieme Roofing Company, Aberdeen, North Carolina
Contractor:
Sampson Construction Co., Lincoln, Nebraska
Roof Size:
12,000 sq. ft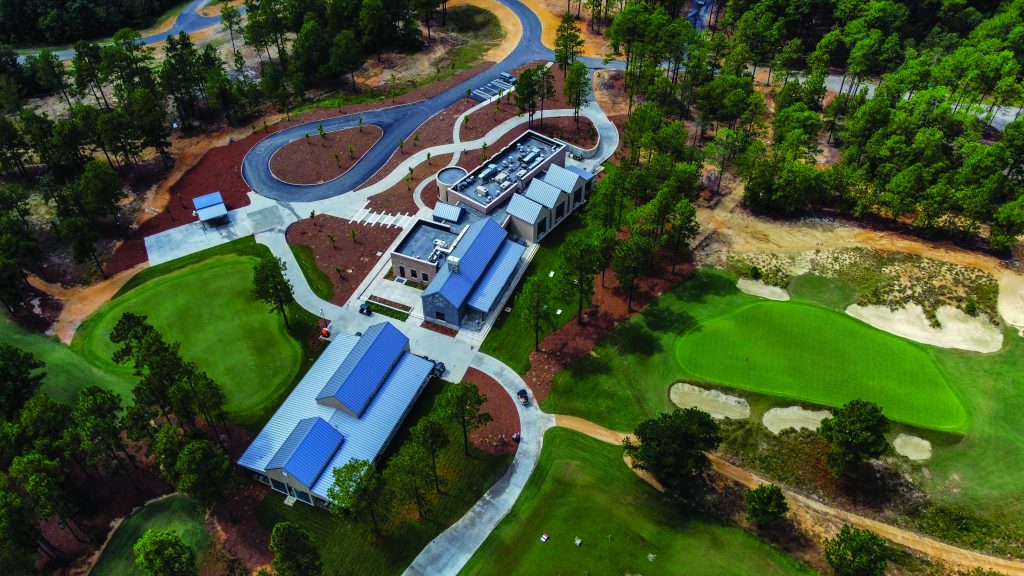 Roof Panels:
McElroy Maxima 24 ga. panel
Coating:
Sherwin-Williams Fluropon PVDF Pre-Weathered Galvalume
Other:
6,300 sq. ft. flat stock used for field fabrication of preformed metal trims, gutters, downspouts
The Dormie Golf Club's goal was to showcase modern, attractive physical amenities indicative of a highly-rated golf destination in an aesthetic that reflected the region's rural character and history. Metal roofing was selected due to its durability and visual compatibility with other materials used for the construction of the clubhouse. The 16,000-square-foot clubhouse features a spacious and stylish summit with vaulted ceilings and a contemporary dining room, anchored by a large, two-sided fireplace.