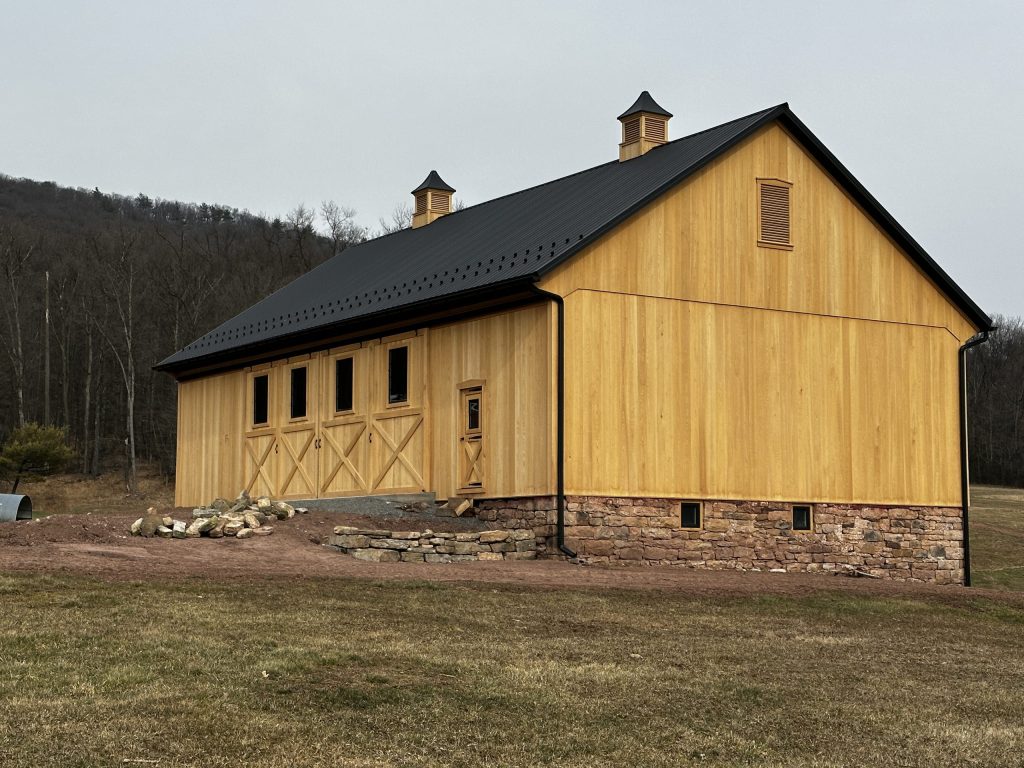 Details
Installer:
Stable Hollow Construction, Manheim, Pennsylvania
Contractor:
Stable Hollow Construction
Roof Panels:
AB Martin ABM G100 Panel
Coating:
Sherwin Williams WeatherXL, Textured Black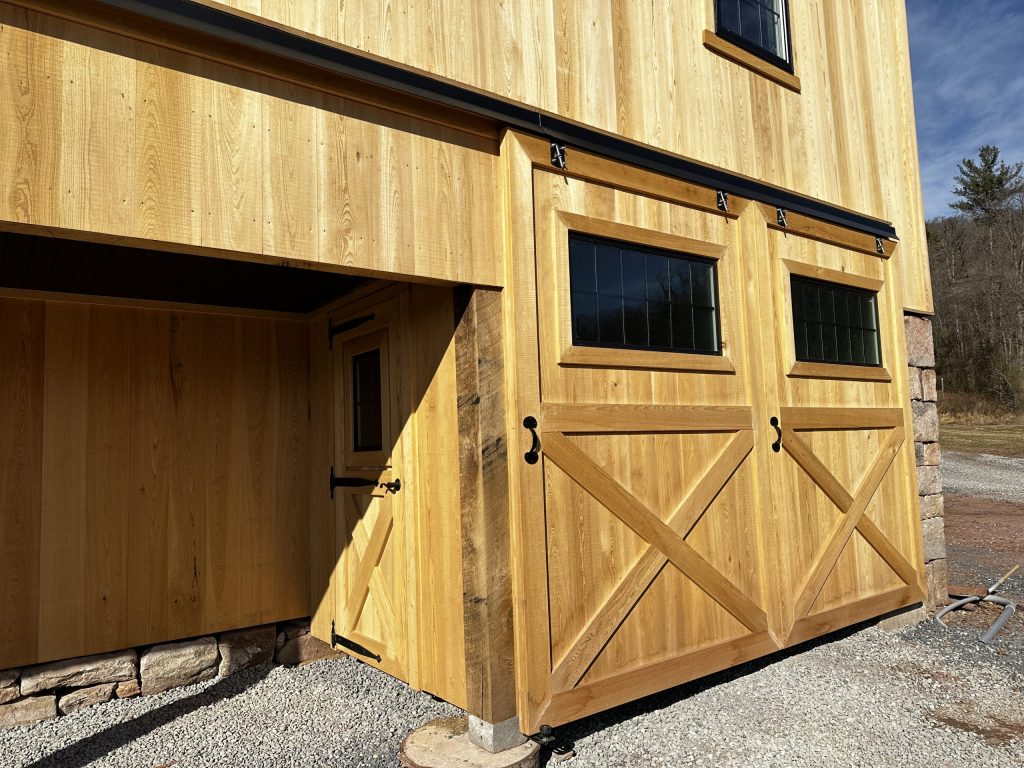 Snow Management:
Levi's Building Components Snowdefender 4500 in Black Textured
Other:
AB Martin Soffit, Black Textured Triple 4
This is a bank barn restoration on a mountain edge property in the Lykens Valley of Central Pennsylvania. The homeowner decided they wanted to restore the barn rather than tear it down. About half of the original barn framework was kept. The foundation of the original barn was left in place.
The homeowner went with a Cypress Wood Exterior and ABM G100 Textured Black with matching Levi's Snowdefender 4500 in Black Textured SuperDurable Powder.
It is always nice to see an old barn restored instead of replaced.
www.levisbuildingcomponents.com