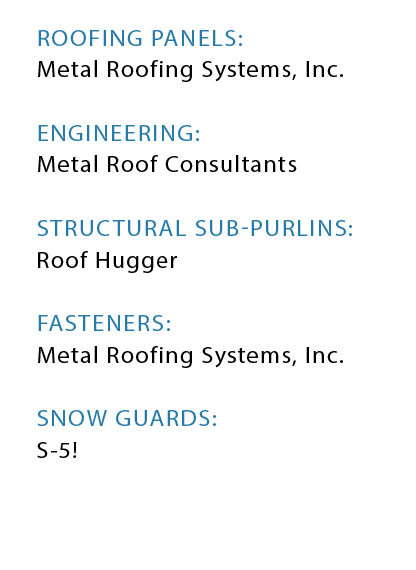 Just down the road from Pigeon Forge in the Smoky Mountains is the thriving community of Sevierville. This beautiful mountain town's community center, built in 1985, hosts multiple events each year. Due to its age, the building recently underwent a complete metal reroofing, better known as a metal-over-metal retrofit.
The building was originally constructed using a trapezoidal standing seam profile, hence it was decided to utilize a structural sub-framing system furnished by Roof Hugger. This type of retrofit allows the existing metal roof to remain in place by installing structural sub-framing over it, then installing a new metal roof.
The job went smoothly even with the building's roof geometry having sloped rakes due to skewed walls, as well as valleys, varying slopes, and other difficult transitions. The Roof Hugger product has the additional ability to increase snow loading and has little to no impact on the occupants of the building. It also helps control the contractor's liability (by not having to remove the existing metal roof) and their cost (because the sub-purlin framing represents fewer parts than other metal roof retrofitting methods). 
The project finished out with 54,000 square feet of 24-gauge metal roofing by Metal Roofing Systems, Inc. and 12,720 lineal feet of Roof Hugger's standard Model "D" sub-purlin with a 4½" web height, and 6″ of fiberglass insulation between the old and new metal roofs.
Roof Hugger — www.roofhugger.com