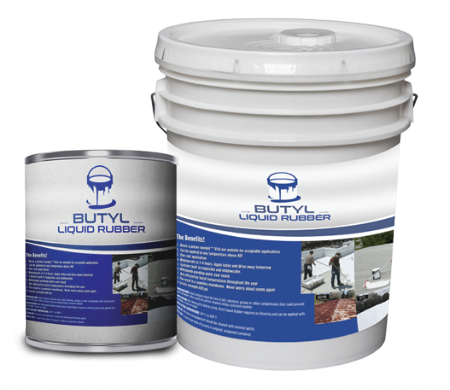 The only LIQUID butyl rubber in the world with a one-coat process that never needs a primer. We are a specialty roof coating manufacturer specializing in contractor grade solvent-based coatings. Our unique drying process allows for a chemical cross-link whereby our coating and the substrate it is applied on become one in the same. Extend your clients roof another 18-20 years! Volume pricing available. Custom colors available. Our product line has been ASTM tested and FDA approved
Product Profiles are continued below.
---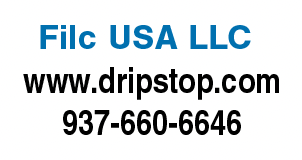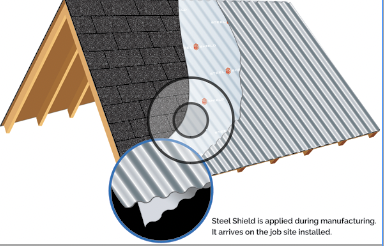 Steel Shield is specifically designed for the installation of steel panels directly over asphalt shingled roofs. The exceptionally durable membrane protects the underside of the steel roofing panels against abrasion due to temperature change expansion. Steel Shield saves the time and money typically spent when applying an additional vapor barrier, while eliminating the need for furring strips. Steel Shield can also reduce the need for walking boards since it is factory applied during the panel production process and shows up installed on the panels. From the makers of DripStop.
---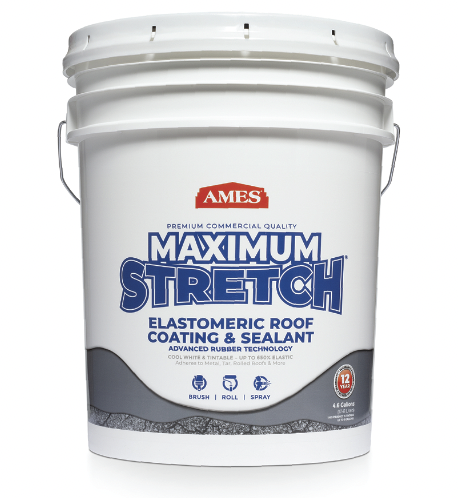 Maximum-Stretch is a white, elastomeric, acrylic, rubberized roof coating & sealant with 650% elongation to resist cracking & peeling. With 88% light reflectivity, the bright white finish reduces surface temperatures resulting in lowered cooling costs.
Product Profiles are continued below
---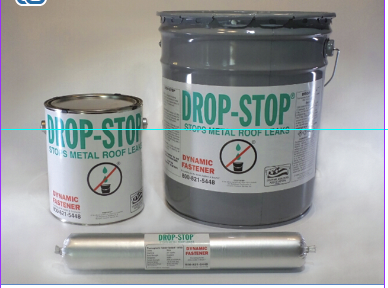 Drop-Stop® sealer was designed for application to metal roofs and problem areas such as gutters and expansion joints. Drop-Stop® can easily be applied over sloped, contoured surfaces and will give long-lasting, colorful protection. Made from select synthetic rubbers, Drop-Stop® is applied as effortlessly as heavy-bodied paints and stretches and recovers to bridge roof joints in which thermal movement can be expected. With 1,500 PSI tensile strength and 600% elongation capabilities, the product can single-handedly tackle most metal repairs.