Details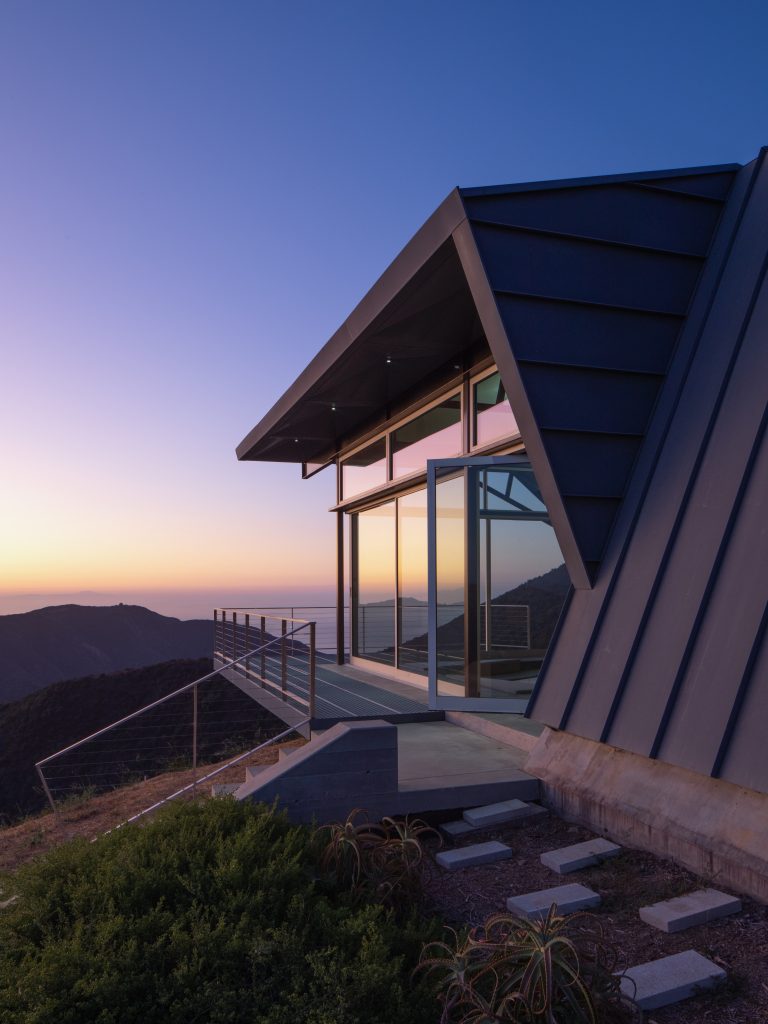 Architect:
Deegan-Day Design & Architecture, Inc.; Los Angeles
Installer:
Zinc installed by Atlas Sheet Metal, Irvine, California
Contractor:
Kent Snyder Construction, Newport Beach, California
Roof Size:
Appx. 3,000 sq. ft.
Roof Panels:
Rheinzink panelized standing-seam architectural grade zinc
Finish:
Rheinzink-prePATINA® Graphite Grey
Fasteners:
Stainless steel fasteners and clips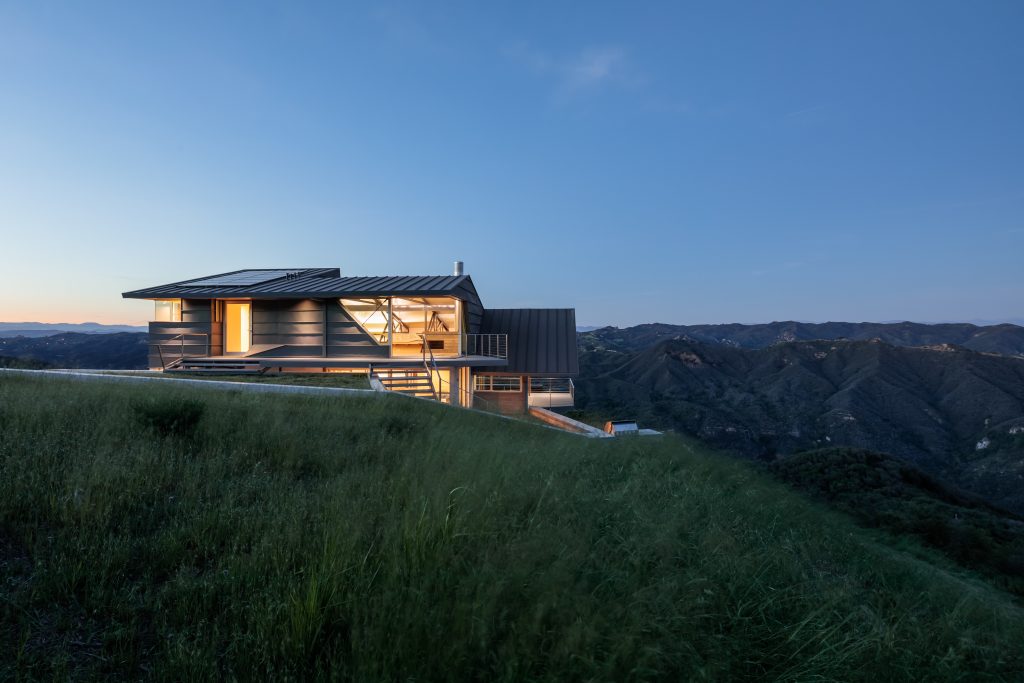 Ventilation:
Vented Ridge Cap
Sealant:
Dow Corning
Underlayment:
Delta Mat
Solar Attachments:
S-5! PVKIT®
Deegan-Day Design & Architecture designed the 4/Way House as a weekend retreat to maximize natural scenic views, while taking a protective stance against the elements including wildfire.
Supporting the project's distinctive appearance and climate-specific performance requirements, the architectural team specified RHEINZINK-prePATINA® graphite-grey architectural-grade zinc on its roof and exterior wall cladding.