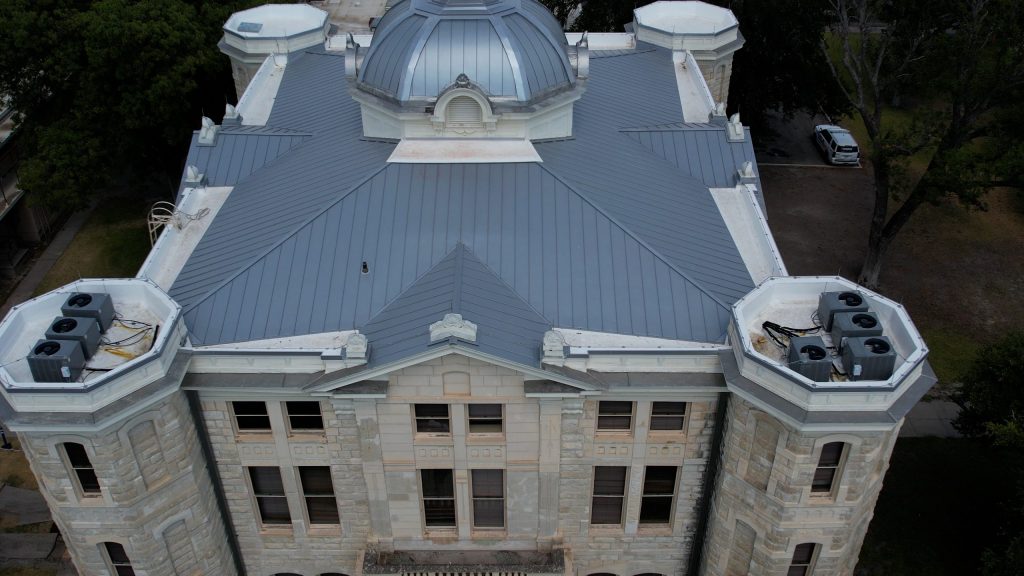 Details
Architect:
Larmour & Watson
Installer:
PMR Roofing
Contractor:
PMR Roofing
Roof Size:
6,500 sq. ft.
Roof Panels:
EXCEPTIONAL® Metals' EM BattenLok® HS 24-gauge standing seam roof panels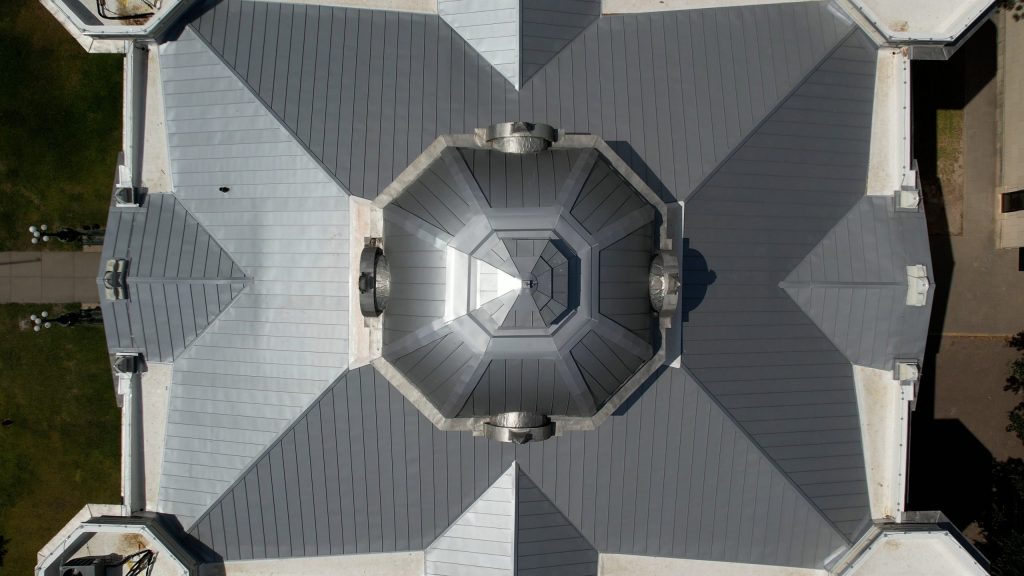 Fasteners:
Duro-Last #12
Snow/Rain Management:
Duro-Last Drains
Insulation:
Duro-Fleece 60 mil
Sealant:
Duro-Grip CR 20 HFO Adhesive
Other components:
• EXCEPTIONAL Metals' EM Craftsman™ Series roof panels
• AllTerm® 6" 2-piece compression metal cleat and cover
When hail damaged the historic Val Verde County Courthouse roof in March 2020, not just any material or contractor could replace the octagonal dome. PMR Roofing, an authorized contractor for the Texas Municipal League (TML) and its insurer, the Texas Association of Counties (TAC), was up for the challenge.
The Texas Historical Committee approved the EXCEPTIONAL Metals' EM Craftsman Series silver metallic. The 20-year warranty from Duro-Last met the guidelines from TML and TAC.