By Anthony Brass
Drexel Metals is always focused on the technical aspects of the portable on-site roll forming business and those making materials. In 1985, they started out looking for solutions for the metal builder. Dick Carrol started with a private equity business, catering to the needs of the market to supply raw materials for portable roll-forming businesses. His nephew, Brian Partyka, current vice president, joined a few years later to help drive the company forward. 
Carlisle Companies acquired Drexel in 2017, and today the company is a leader in the architectural and sheet metal world. In addition to offering metal roofing systems and custom fabrication, they meet the needs of companies looking for assistance in their business.
"We're the 'back-office' support for the roofing contractor that has his own equipment," says Drexel Metals Director of Sales and Business Development, Ken McLauchlan. He says today's contractor wants specialized help in important areas. He adds their company provides the testing and weather-tightness warranties and other support for roofing contractors who can't devote as much time in these areas.
Partyka and McLauchlan understand the transition into working more on services for those who need support for materials they buy. The company not only works in standing seam; they provide solutions in the architectural sheet metal business including rated copings to meet national building codes. Partyka gathers information for clients and ensures his entire Drexel Metals team is involved.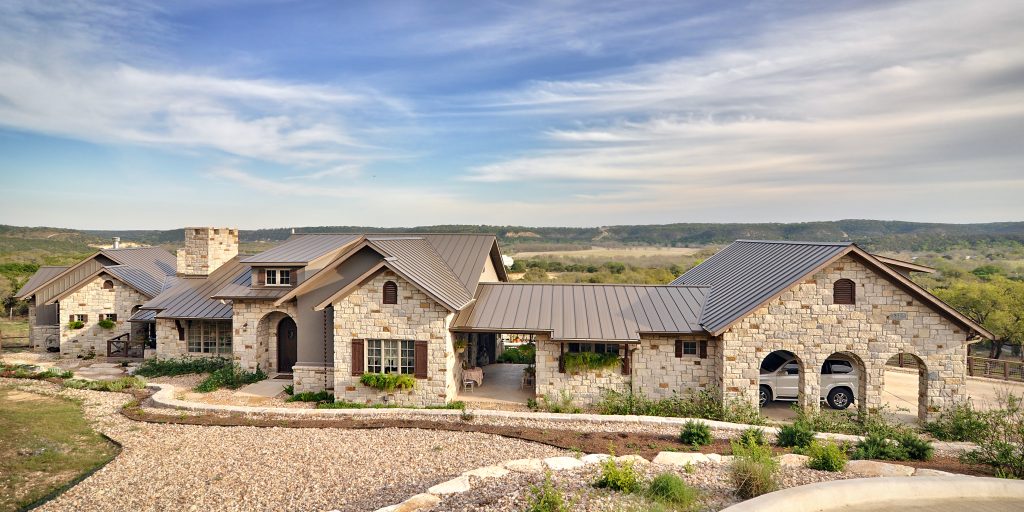 "Brian's a visionary so he's always constantly looking for the next thing." Partyka brings valued information, and the company solves tough contractor issues as a group. "We walk into challenges and we try to figure how to get through them as a team," says McLauchlan. He adds they go over what they can and cannot do with technical sales support. Their business philosophy aligns perfectly with their machinery partners including shearers, folders, and portable roll formers.
McLauchlan works with both the contracting and manufacturing side for the business. He recalls joining Drexel in 2010 after a remote phone call, with surprisingly decent reception. "Brian called me while I was out in a Jeep in the middle of Utah." Two weeks later he was at the previous corporate office location in Louisville. McLauchlan now finds himself back in the Rockies, as a company member. They have several three-year-cycle residential projects in Colorado, where metal roofs and buildings are surging.
Drexel's diverse portfolio of projects comes from their contractor base including smaller roof accents, high-end residential projects, municipal and commercial projects including schools, hospitals, and military projects with high-security clearance challenges. The company is experienced in organized communication, making them the ideal choice for working in classified areas for the United States Air Force.
"Communication's key. We were always working with our partners in those specific jobs to ask, 'What's the requirement for trying to get a truck into this facility and an employee into that facility?" The company even performed inspections for warranty issues on buildings near restricted flight lines on the base.
Drexel overcomes challenges it faces, including shipping, transportation to their clients and supply chain issues. Carlisle Companies is one of the main reasons the company advances their nationwide reach in today's market. "The great thing is our alignment with Carlisle Companies. They ship more trucks in one day than Drexel used to ship in a year," McLauchlan says. He adds they don't own their own fleet, but many of the national relationships they've built are key to their success. "There's an entire logistics part of Carlisle that assists in our ability to service our customer."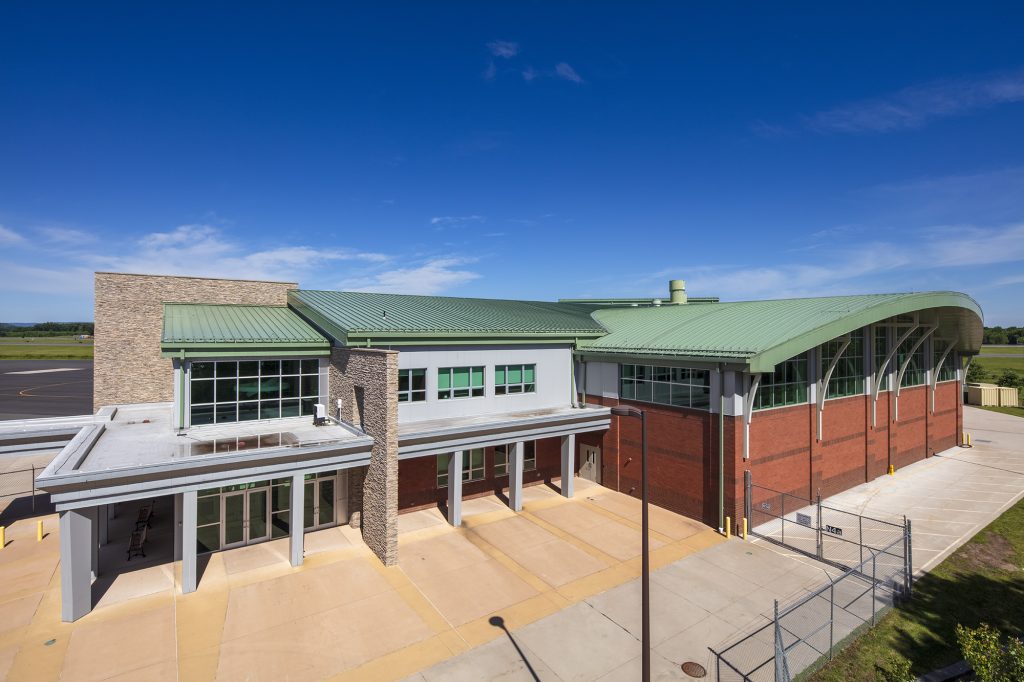 Projects and Trendsetting
Many projects are architecturally driven, McLauchlan says, while observing the Frank Lloyd Wright Hotel in Mason City, Iowa. "Everybody comes to it [the hotel] because it's driven by architecture." Drexel works on new houses and older building projects, like these hotels, to change or enhance the aesthetics. "Our ability to add color or change the colors is why many people look at us." He says this adds to the exterior of a building and is cost competitive.
The company stays versatile and knowledgeable on what clients want today and the different applications. "We apply metal down to very low slope, down to half on 12; very similar to the single-ply world." McLauchlan adds the company is currently working into the "Cool Roof" mentality across the country, with low emissivity and reflectivity in paint finishes.
Drexel Mindset
The company is always proactive with forward-thinking leadership. "We're constantly looking to see where we think the trends are going, and what to do to support those," McLauchlan says. Their mentality prevents a reactionary response to business. Plus, they never forget what drives their company. "We understand where our business comes from: the architectural and design community, but a lot of it comes from the contractor base, too. To tie all those together we have to provide the support." MR