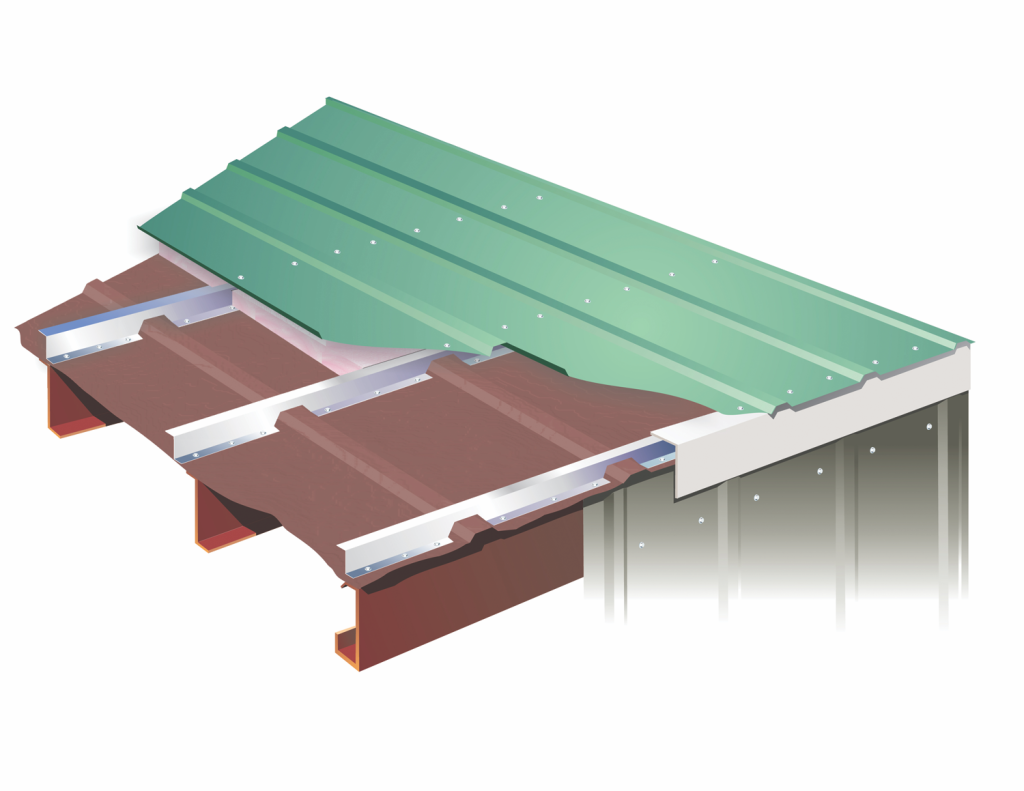 Roof Hugger, LLC
Roof Huggers are 10' long, tested, high strength, structurally correct, 16 ga., 0.060"min., G-90, 50 ksi, "Z" shaped sub-purlins, specifically notched to let the ribs of any existing metal panel pass through the vertical leg of the "Z".  This unique retrofit system allows any new metal roof to be installed over an existing metal roof without its removal, saving time, money and allowing for thermal upgrading of the existing building.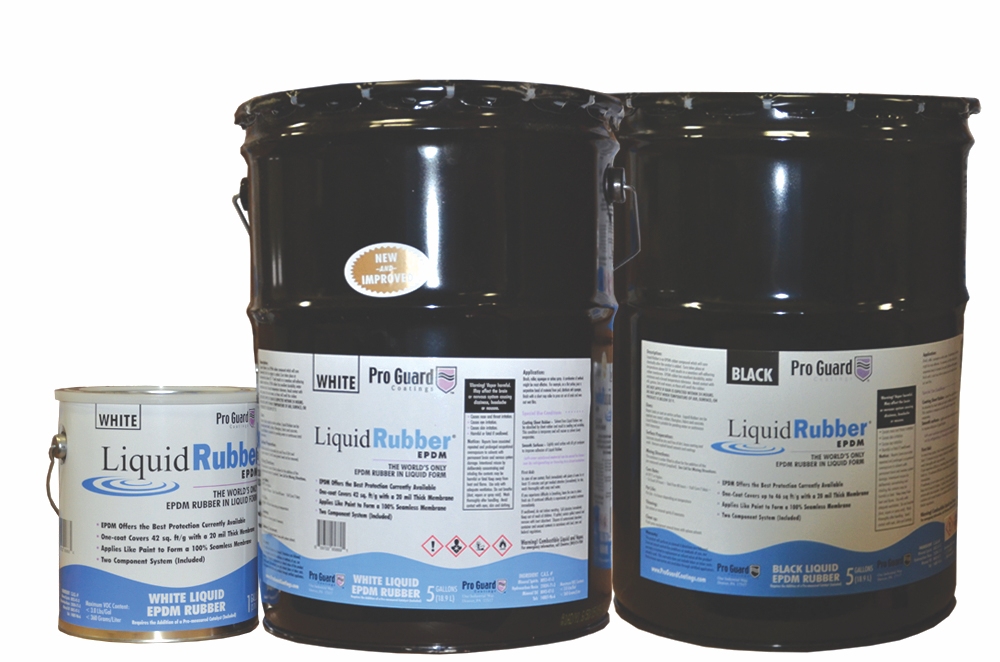 EPDM Coatings
Fix Roof Leaks Once With the Only LIQUID EPDM Rubber in the World! Over a 25-year history of success. This catalyst-based one-coat system has a unique curing process allowing for cross-linking to occur, creating a chemical bond to the substrate it is applied on. It waterproofs immediately and can withstand ponding water 365 days a year. Liquid EPDM Rubber will take temperatures from -60 to 300 F degrees. It is UV and Ozone resistant and has proven itself superior to acrylics, urethanes and other elastomers for up to four times longer. To get your sales packet and volume pricing, visit the website.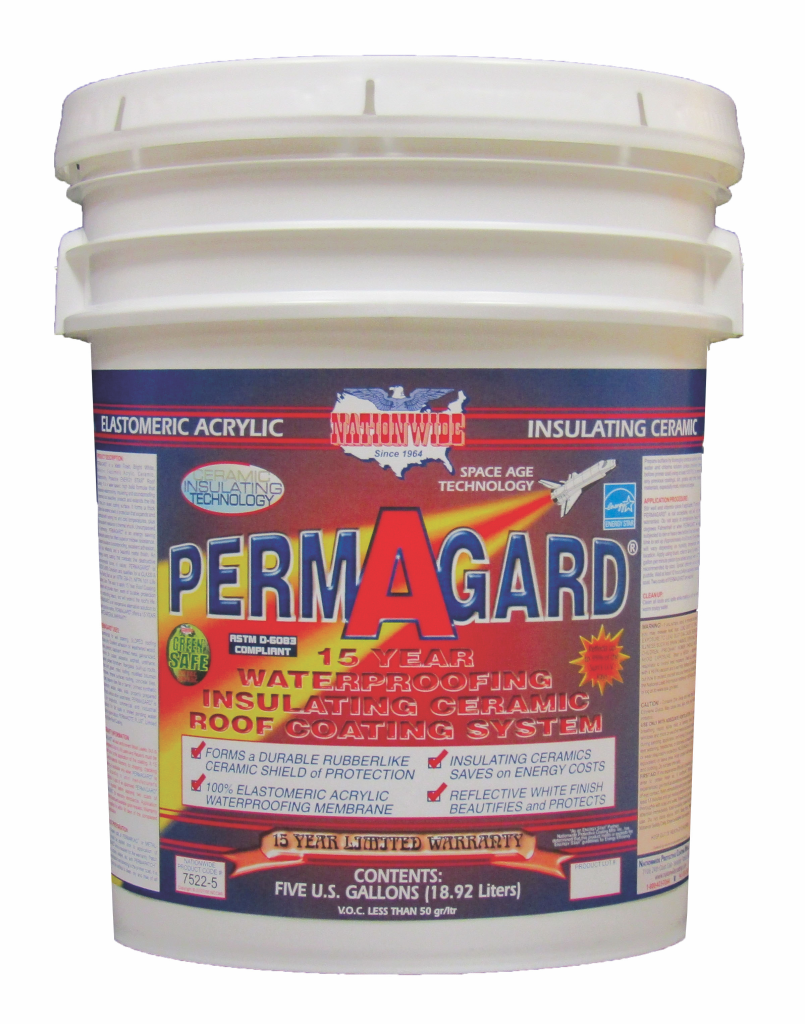 Nationwide Protective Coating Manufacturers
The PERMAGARD® Roof Coating System is a waterproofing acrylic, insulating ceramic protective Elastomeric Roof Coating System. PERMAGARD® is an Energy Star-certified coating providing many benefits to a property owner including the ability to refinish and restore, even completely covered rusted roofs with a coating, eliminating the need to re-roof and the cost and mess associated with it. PERMAGARD® will stand up to the harshest conditions and provide cost effective solutions for years to come, make PERMAGARD® the go-to waterproofing coating for new or old metal roofs!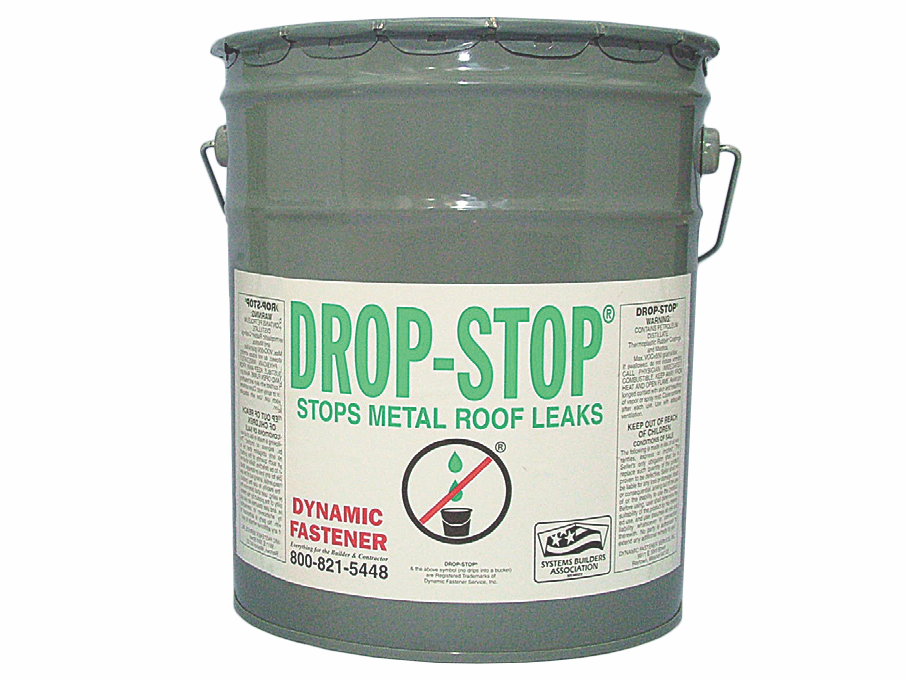 Dynamic Fastener
Drop-Stop sealer was specifically designed for application to metal roofs and problem areas such as gutters, expansion joints, etc. Drop-Stop can easily be applied over sloped, contoured surfaces and will give long-lasting, colorful protection. Made from select synthetic rubbers, Drop-Stop is applied effortlessly as heavy-bodied paints. This unique material actually stretches and recovers to bridge roof joints in which thermal movement can be expected. With 1500 PSI tensile strength and 600 percent elongation capabilities, Drop-Stop can single-handedly tackle most metal repairs. White Drop-Stop is stocked in 20 oz. sausage packs, one gallon pails, five gallon buckets and 55 gallon drums.