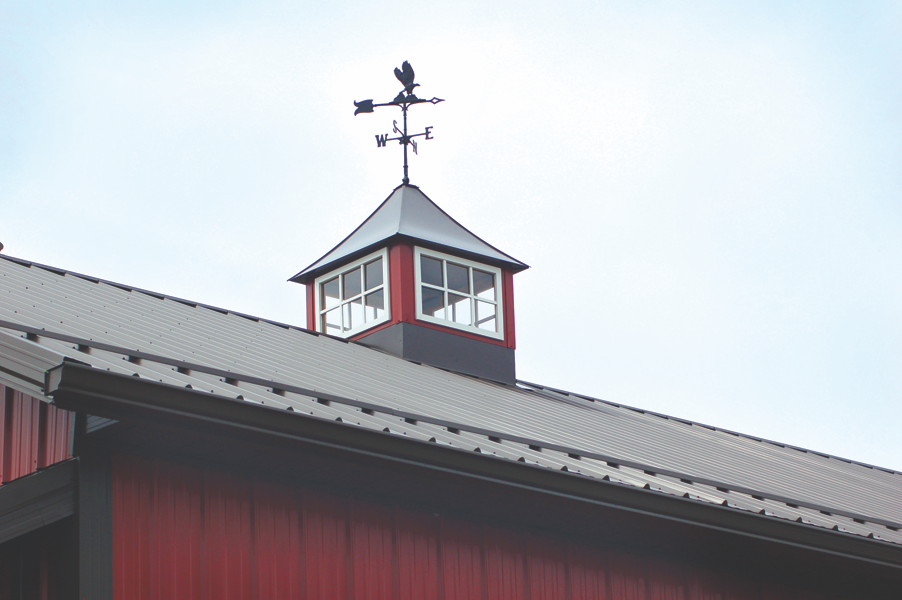 MWI Components
Let's talk icing on the cake! MWI is an industry-leading manufacturer of light-gauge, steel cupolas. Our pre-painted, 29-gauge constructed cupolas are available in 100+ standard colors plus Kynar. All metal edges are hemmed, and there's no need to worry about red rust! Our cupolas' roof and sides interlock for a weather-tight connection. The 24", 36", and 48" cupolas ship knocked down, while 66" and octagon cupolas ship assembled. Find the icing for YOUR cake at MWI!
Plyco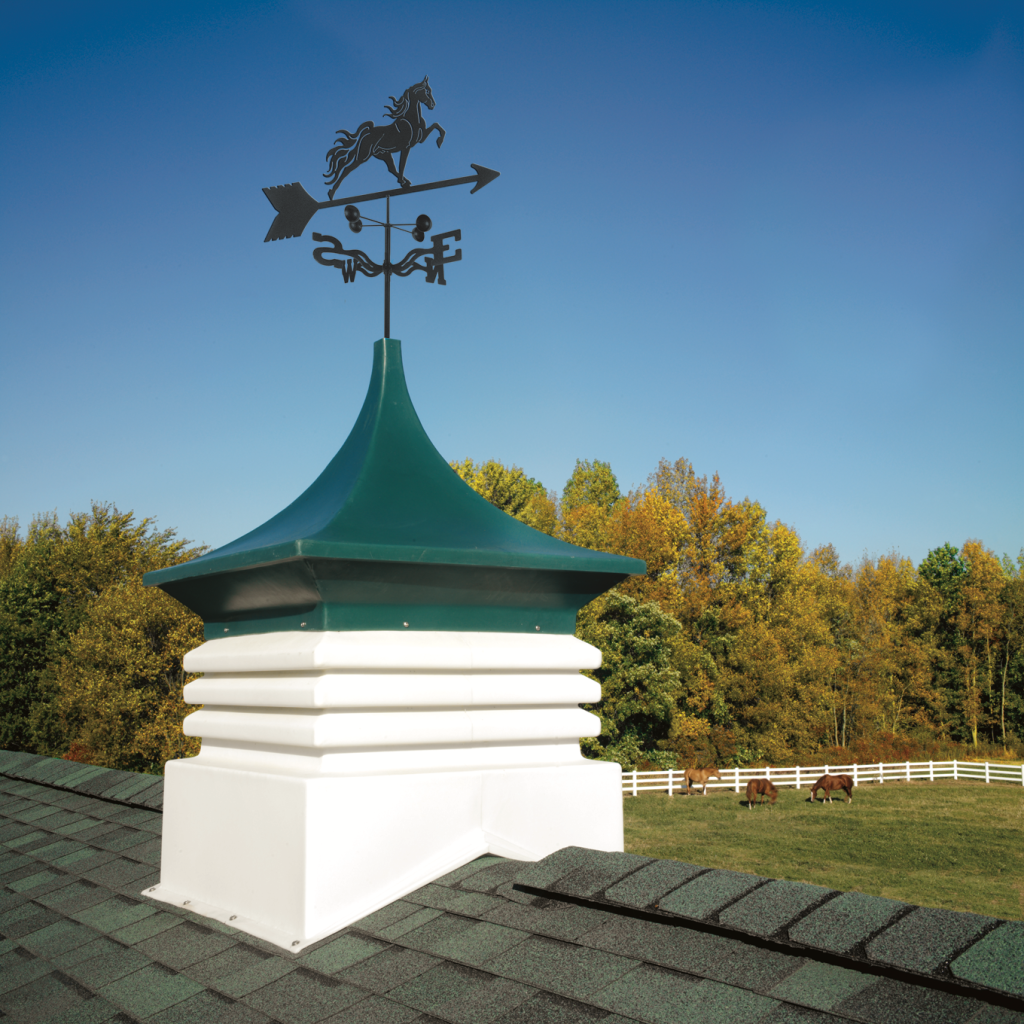 AG-CO
Cupolas by AG-CO are easy to install (only three pieces, including weathervane), low maintenance and economical. The cupolas come in 13 different top colors, 13 bottom section colors and 15 different weathervanes. With thousands of combinations, your customers are sure to get a unique and attractive addition to their building!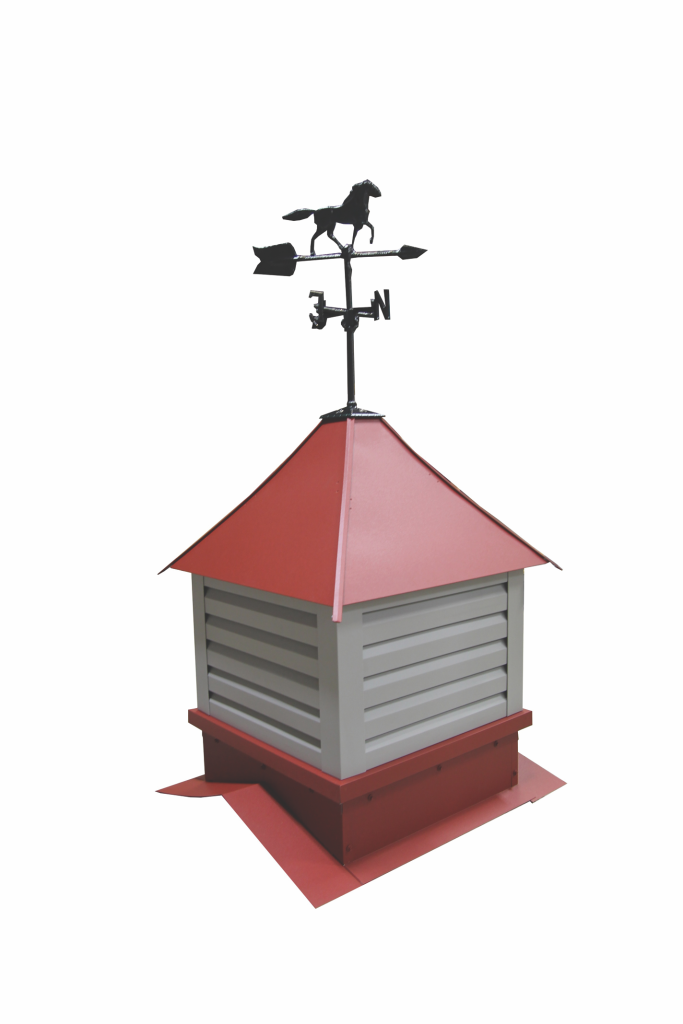 Plyco
Plyco Corporation's line of cupolas, available in two-foot, three-foot and four-foot sizes, add a finished accent to any building project along with ventilation control. Featuring sides with louvers or windows, the cupolas can be constructed with flat or curved roofs, in colors that match most industry options. Designed to assemble quickly on the jobsite, Plyco cupolas have a premium base option that eliminates the need to build a wooden base. Cupolas are also offered with a textured finish and a variety of weathervane options.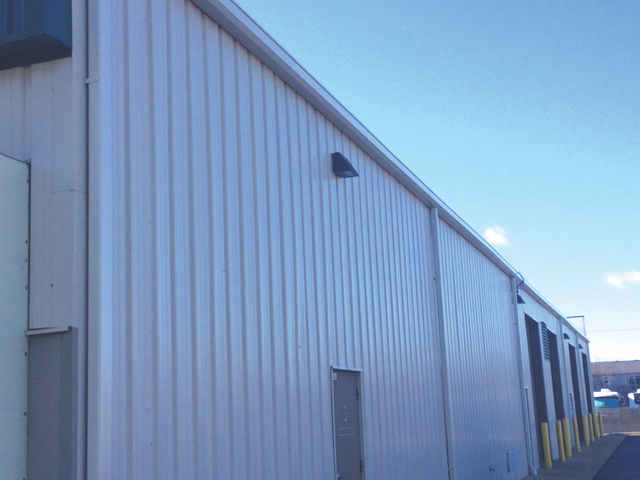 Advanced Architectural
ADVANCED Architectural continues to manufacture in-house and provides consistent, excellent customer service with their quality gutters, downspouts, elbows and gutter accessories as well as brake metal to roofers and contractors nationally. Their team concept with dedication, quality control and commitment goes above and beyond with every customer. ADVANCED has been serving the industry for over 25 years.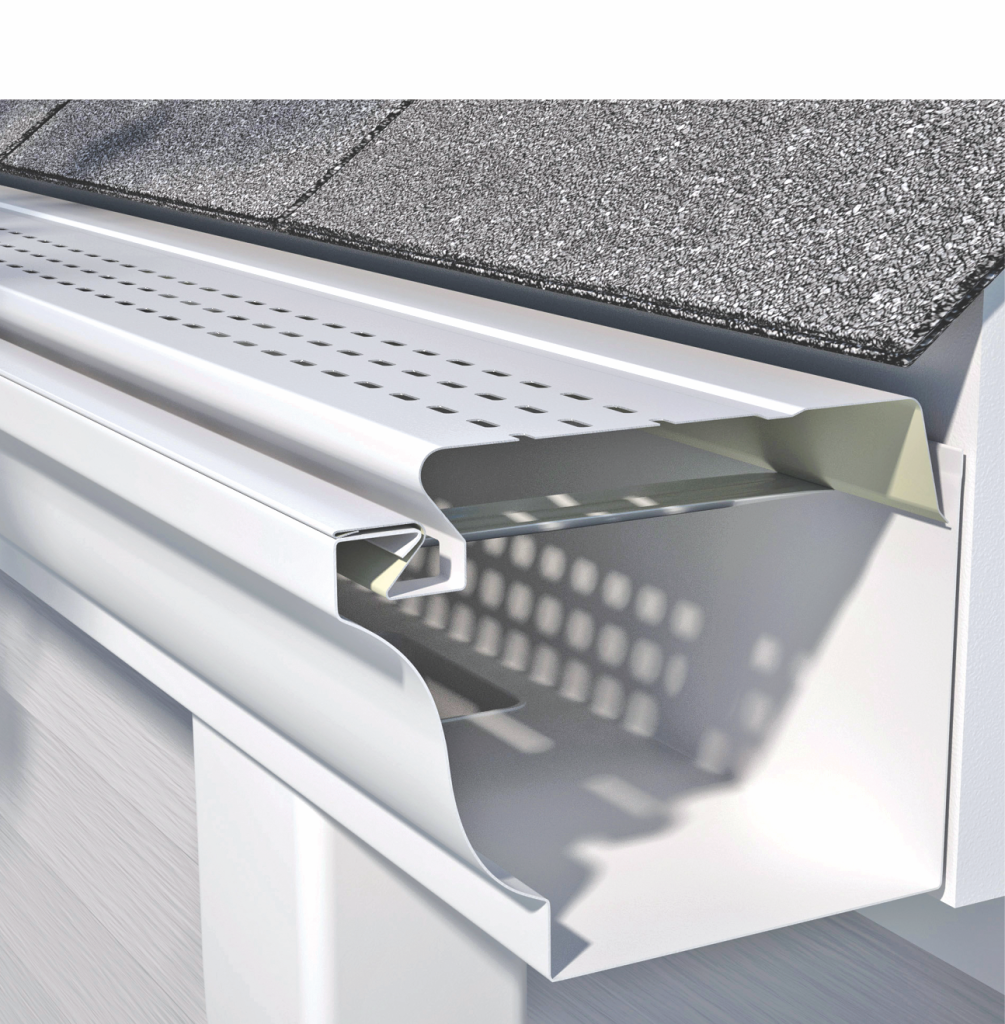 Midwest Enterprises
Hydroclean® High Capacity gutter guards are engineered for heavy rain volume areas where the perforated surfaces work hard to channel away excess rainwater. Best on long runs of standard shingles, very steep roofs, and metal roofs, the 5-inch guards have three rows of perforations, where guards for 6- and 7-inch gutters have 6 rows – to handle even greater volumes.
Raytec Manufacturing

HangTite and HangFast hidden gutter hangers, manufactured by Raytec Manufacturing, are exceptionally strong. Both have proven records of performance, strength and ease of use in the field. Raytec engineers designed the Hangtite to be strong. Hangfast hangers, with the integrated screw, add speed to the installation without compromising performance. Both hangers are available in 5-inch and 6-inch sizes, in aluminum, galvanized, and copper.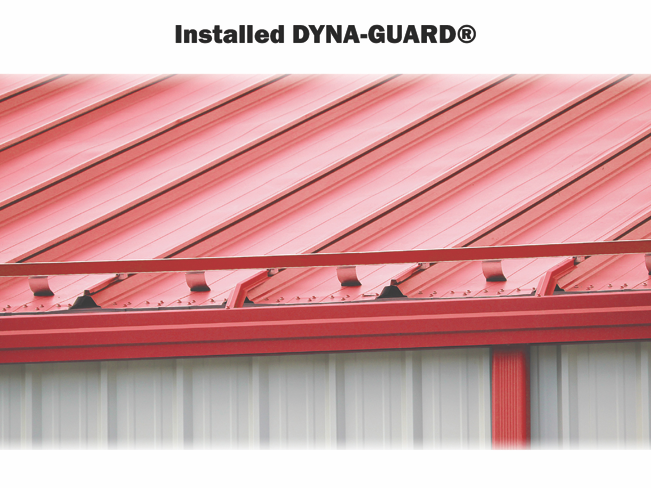 Dynamic Fastener
Dynamic Fastener's Dyna-Guard snow retention system is designed to be used on virturally any steel metal roof. Dyna-Guard is an 8-foot long extruded aluminum rail with a T-shape profile. Dyna-Guard is installed by attaching non-ferrous clamps or mounts to a metal roof and bolting or screwing the system to clamps or mounts. Eight Dyna-Clamps with round-point stainless steel set screws and Sno-Dams are also offered. Sno-Dams attach to the back of Dyna-Guard and inhibit snow and ice from sliding underneath. Dyna-Clips are available as a Dyna-Guard to Dyna-Clamp connection device when using unpunched Dyna-Guard. A 2-inch wide painted strip of metal from the same material as the roof is inserted in the Dyna-Guard for aesthetics.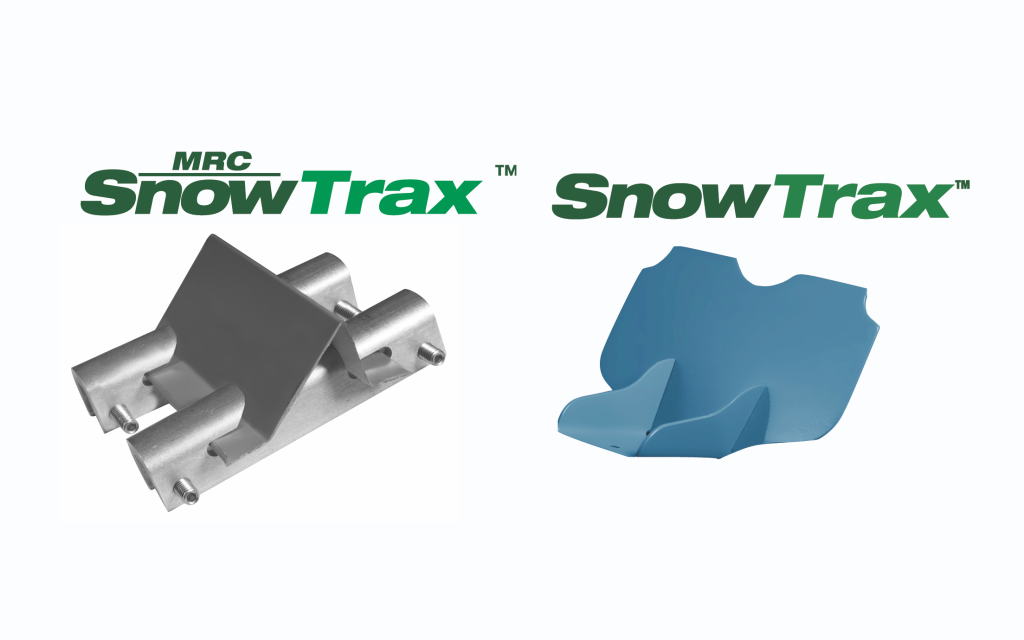 ST Fastening Systems
ST Fastening Systems offers Snow Trax snow retention guards for exposed fastener roofs and the MRC Snow Trax roof clamp for standing seam roofs. The Snow Trax is 16-gauge 304 stainless steel available in more than 20 powder coated colors. Its adhered rubber gasket eliminates the need for additional sealant. The MRC is extruded aluminum, and a colored rail slides through the clamp grooves to provide maximum protection from snow and ice.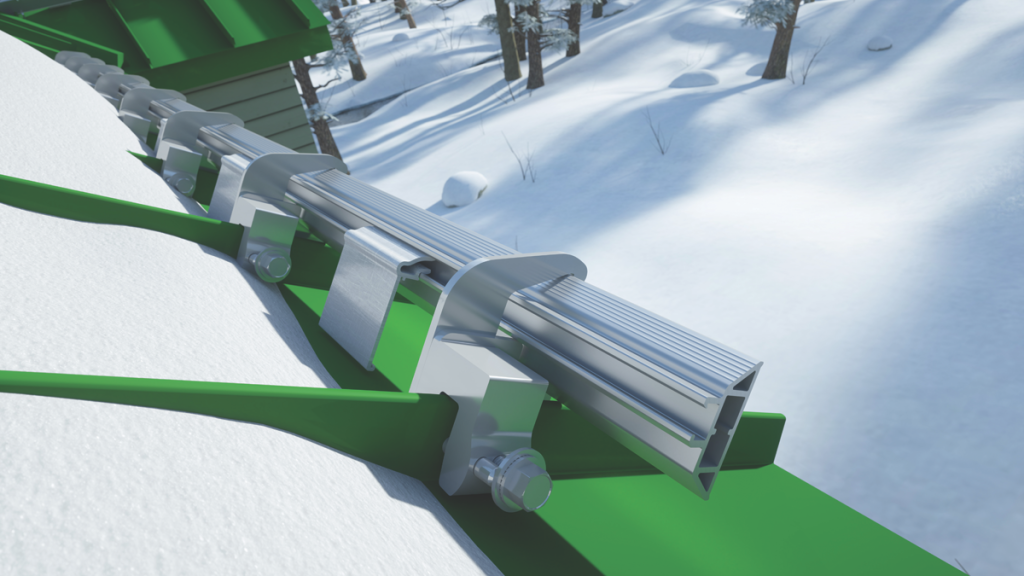 AceClamp by PMC Industries
The AceClamp® Snow Titan™ is our strongest and easiest snap-together snow retention system on the market. The newly designed cantilever "gripping claw" offers the latest in clamping mechanisms for easy installs with confident gripping power. The uniquely-built triangular rail handles extreme snow loads with confidence. Our patented "sliding-pin" designed Ace clamps help protect the panel and warranty and come standard with any of our A2® style Snow Titan™ snow retention systems.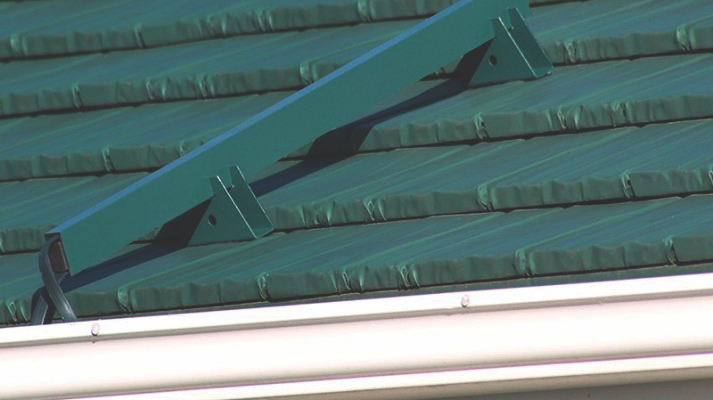 Isaiah Industries
Isaiah Industries' Ice Dam Cutter gets to the root of troublesome ice problems on roofs by cutting vertical relief channels in the snow load, which allow any ponding water to drain off the roof. This easy-to-install system is a very affordable solution to ice dam issues, which can't be addressed by ventilation and insulation. It can be applied to most metal roofs as well as other materials. This system requires no special wiring and includes heat cables for gutters and downspouts. Available in several roof colors.
MWI Components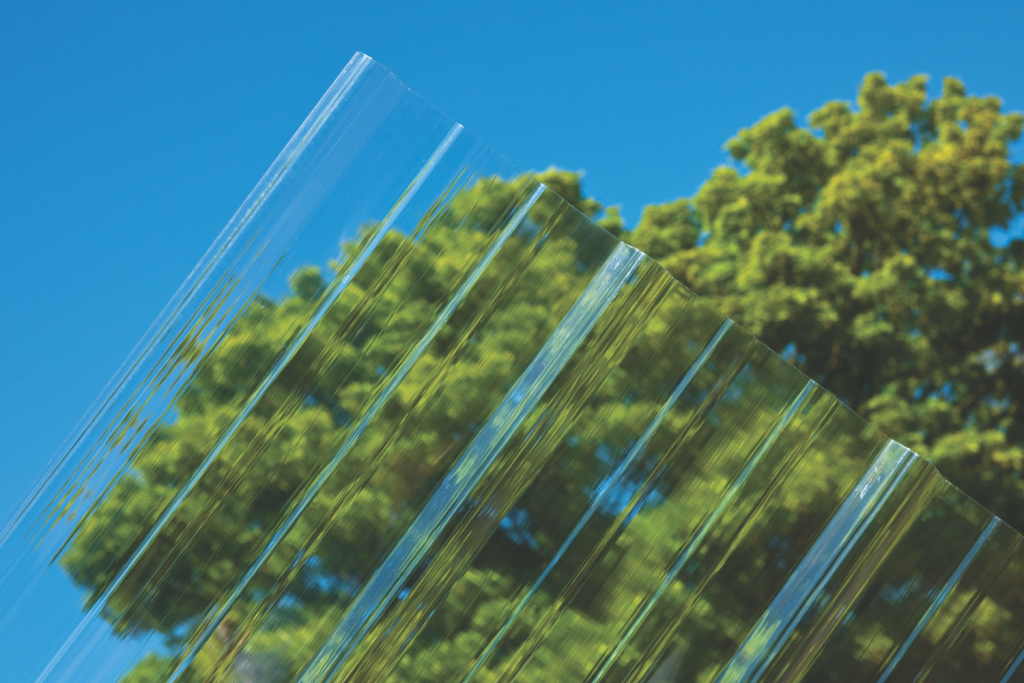 NATURAL LIGHT can't be understated. When it comes to natural daylight, MWI's Polycarbonate Skylight is perfect for roof or vertical sidelights. Naturally-lit buildings create pleasant, improved environments for livestock. PLUS, they have significantly lower running costs with higher energy efficiency than buildings relying on artificial light. Discover a multitude of profiles in a variety of lengths and colors (clear, opal, soft white, solar gray). MWI's Polycarbonate Skylight: practical, cost efficient, ideal for your next project!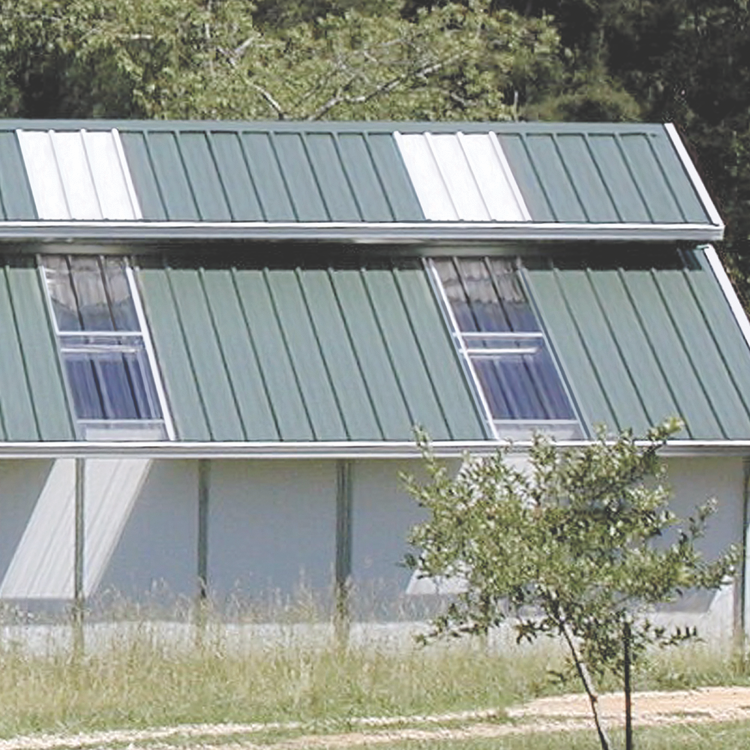 Palram Americas
Palram Americas offers SUNSKY polycarbonate panels for daylighting applications. Palram's proprietary MetalMatch technology allows for rapid matching of existing corrugated metal profiles. As a result, Palram has developed the world's largest catalog of corrugated polycarbonate profiles. SUNSKY profiles feature co-extruded UV protection. In fact, SUNSKY is warranted for 10 years against loss of light transmission due to yellowing, and against damage due to hail.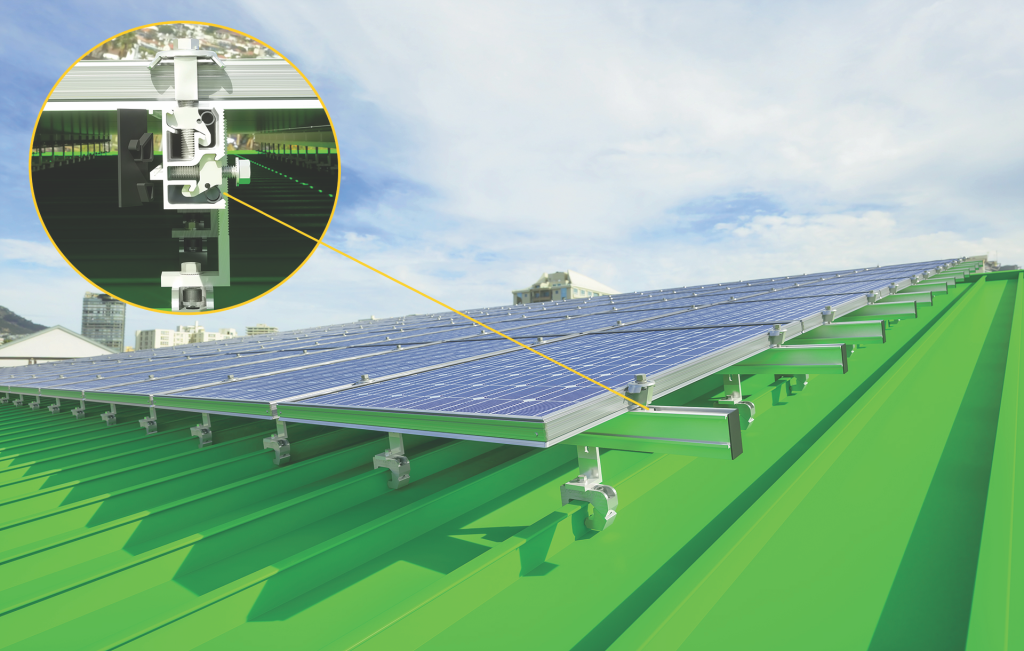 AceClamp (for solar) by PMC Industries
AceClamp®, manufacturer of precision-engineered snow retention and solar mounting systems is setting the bar in solar racking with its most recent innovative product – "Solar Snap." An adaptive solar racking solution, "Solar Snap" is designed to work with any of our SSMR clamps, corrugated brackets, and MCP (Membrane Coated Plate) – making it an ideal solution for almost any roof type. Maintain less inventory with AceClamp.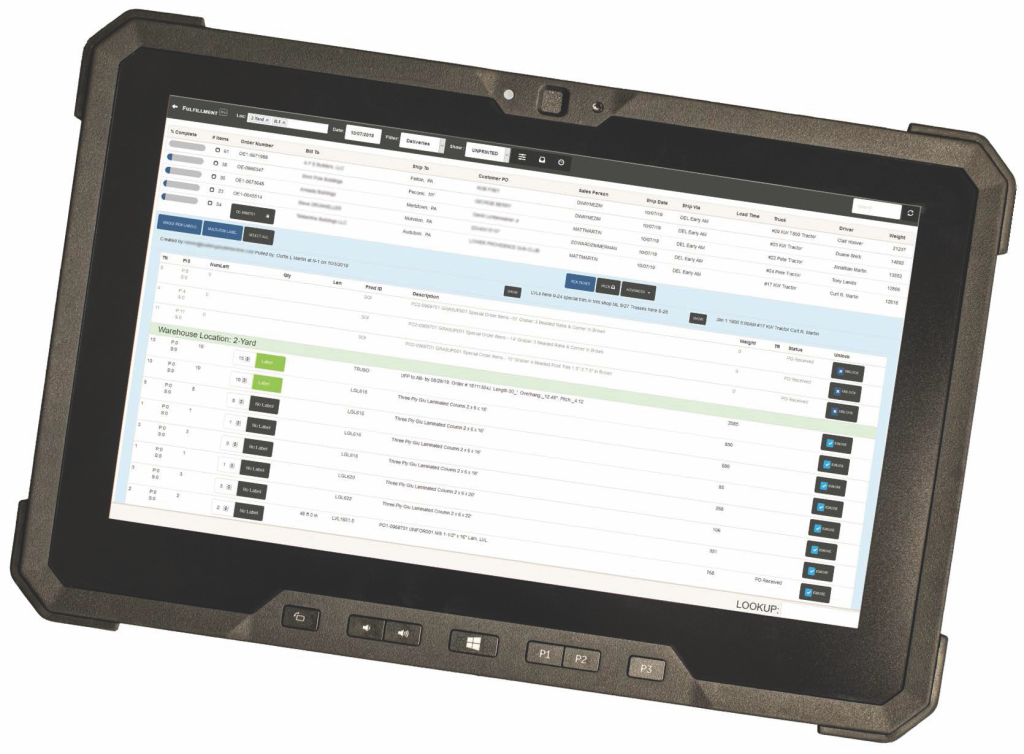 Paragon Computing
The Paradigm family of software products from Paragon Computing Solutions, LLC provides a complete business management system designed to allow building supply companies and metal manufactures to efficiently manage their operations. Imagine… a streamlined operation that allows you to seamlessly manage inventory, manufacturing, delivery, and accounting. That's what Paragon Computing Solutions can help you achieve.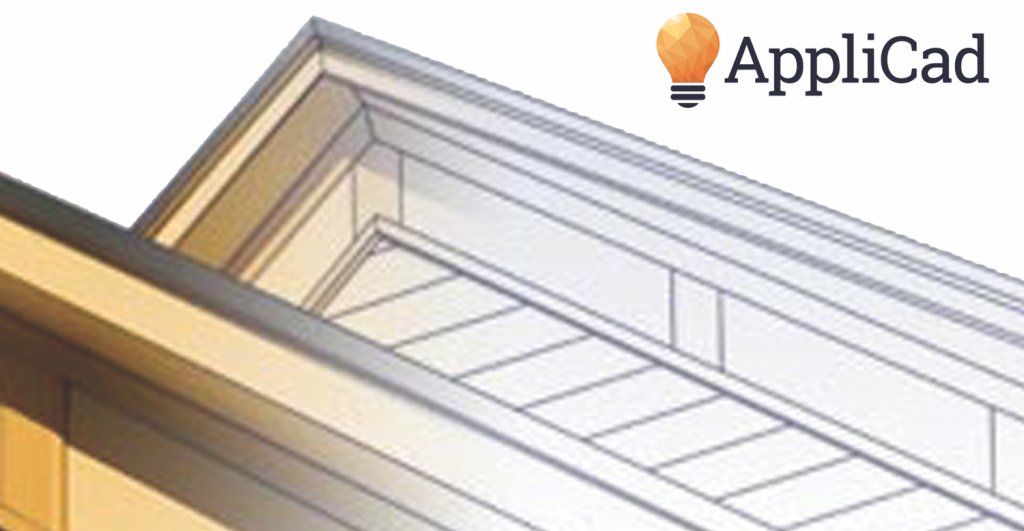 Applicad USA
AppliCad has developed software for simplified roof modeling in 3D that results in comprehensive cladding material and labor take-off, client proposals and job planning. The software creates complete material lists, cutting lists, workshop details, supplier orders, and labor summary at the click of a mouse button. With 25+ years experience and software in 148 countries, AppliCad knows how to do estimates for metal roofing and wall cladding, including all associated trim and accessory items.