Metal of Honor awards: 1 Website: www.acuformequipment.com PHONE: 330-674-4003 FAX: 330-674-4035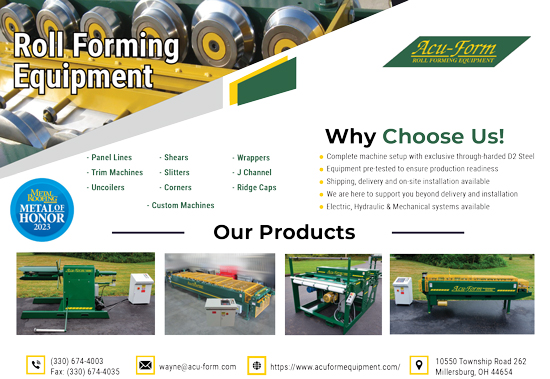 For the last decade, Acu-Form has provided nothing less than the highest quality roll formers, implementing a tried-and-true manufacturing production process that prioritizes quality control checks, systems, and customer support.
The Acu-Form Promise includes:
On-Time Delivery: Your timeline matters. The timeline we promise is the timeline we deliver.
Pre-Tested Machines: Your machine will be pre-tested with your materials so when your machine arrives on-site it will be ready to put into production.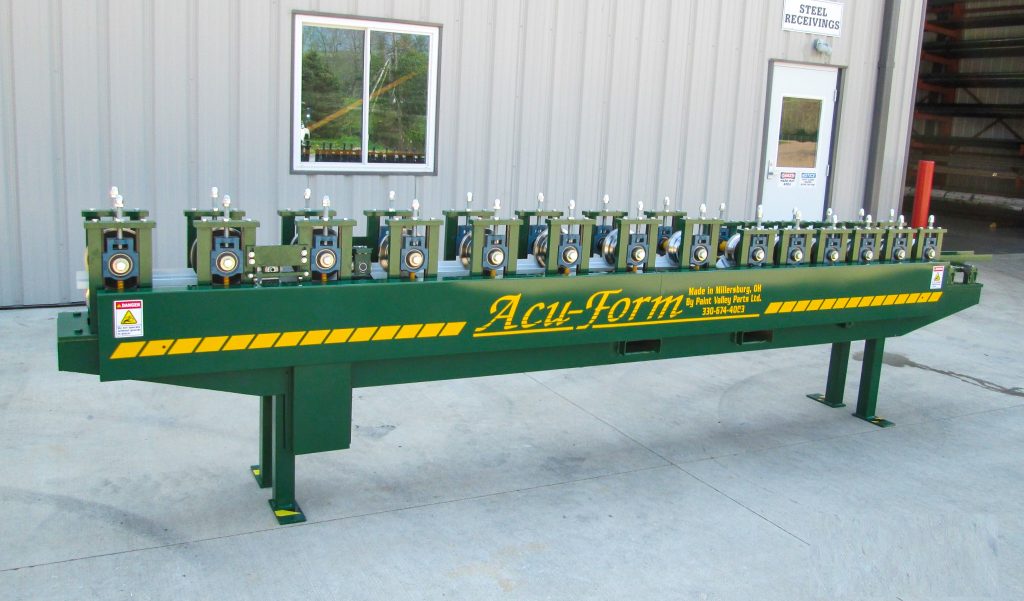 Versatile Growth Opportunities: Beyond your initial investment in the roll former, you have the ability to add and create new equipment to match your profile to expand your product offerings.
Exclusive Through-Hardened D2 Tool Steel: Our machines are manufactured with higher quality materials to ensure durability and performance at costs our competitors can't match.
Power Options: We offer hydraulic, mechanical, or electrical power sources according to your needs. With options to do full automation.
Shipping, Delivery, and Installation Available: Once your product is ready, we can provide full-service shipping, delivery, and installation for you, including arranging for an electrician to match the specs of your project.
Customer Service: We are here to support you beyond delivery and installation. If you have a breakdown, we have parts in stock, in house, and can ship the same day. MOH