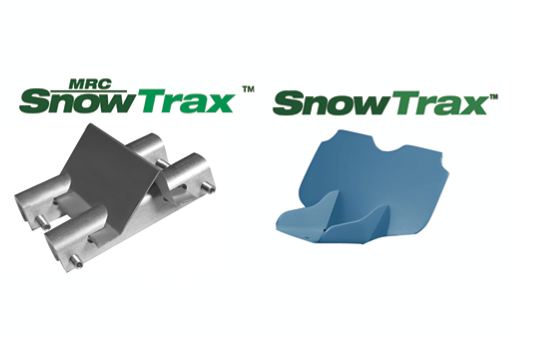 ST Fastening Systems offers Snow Trax snow retention guards for exposed fastener roofs and the MRC Snow Trax roof clamp for standing seam roofs. The Snow Trax is 16 gauge 304 stainless steel available in more than 20 powder coated colors. Its adhered rubber gasket eliminates the need for additional sealant. The MRC is extruded aluminum, and a colored rail slides through the clamp grooves to provide maximum protection from snow and ice.
Product profiles continued below.
---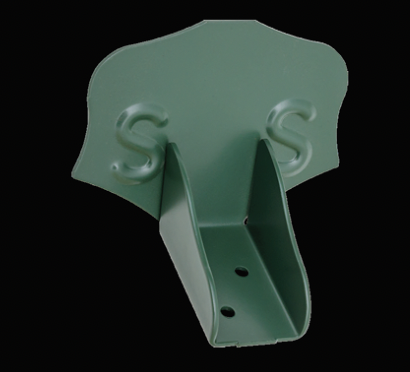 SS Snow Stoppers acts as a restraining system that holds ice and snow in place, allowing it to melt away without the fear of sliding off of your roof. When installed properly, a barrier is created that does not distract from the aesthetics of your roof, but is still very effective at stopping an avalanche. RMG Premium and SS G Classic Snow Stoppers are 14-gauge stainless steel and come in 28 powder coated colors to match your roof.
---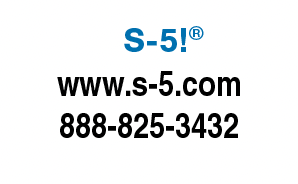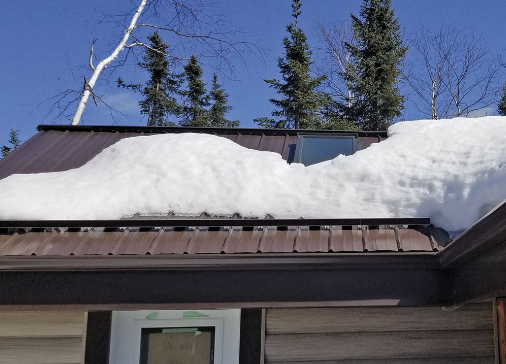 ColorGard by S-5! with Versabracket 47, designed specifically for exposed-fastened metal roofs, is the only snow retention system on the market designed and engineered on a site-specific basis. ColorGard provides the safety you need while complementing the look of your roof, with a clean appearance and perfect color and finish-matching, designed to last the life of the roof. Extensively tested for load-to-failure results, ColorGard comes with an industry-leading, limited lifetime manufacturer's warranty.
---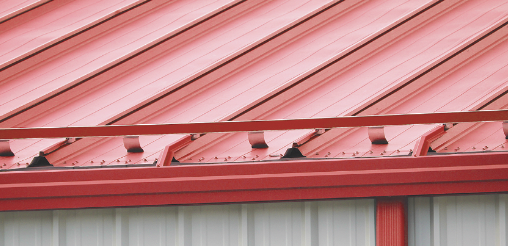 Dynamic Fastener's Dyna-Guard® snow retention system is designed to be used on virtually any style metal roof. Dyna-Guard is an 8' long extruded aluminum rail with a T-shape profile. Dyna-Guard is installed by attaching non-ferrous clamps or mounts to a metal roof and bolting or screwing the system to clamps or mounts. Thirteen Dyna-Clamps® with round-point stainless steel set screws and Sno-Dams® are also offered. Sno-Dams attach to the back of Dyna-Guard and inhibit snow and ice from sliding underneath. Dyna-Clips® are available as a Dyna-Guard to Dyna-Clamp connection device when using unpunched Dyna-Guard. A 2" wide painted strip of metal from the same material as the roof is inserted in the Dyna-Guard for aesthetics.
---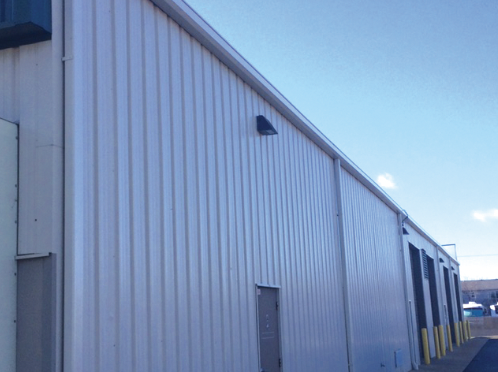 ADVANCED Architectural continues to manufacture in-house and provides consistent, excellent customer service with their quality gutters, downspouts, elbows, and gutter accessories as well as brake metal to roofers and contractors nationally. Their team concept with dedication, quality control, and commitment goes above and beyond with every customer. ADVANCED has been serving the industry for over 25 years.
---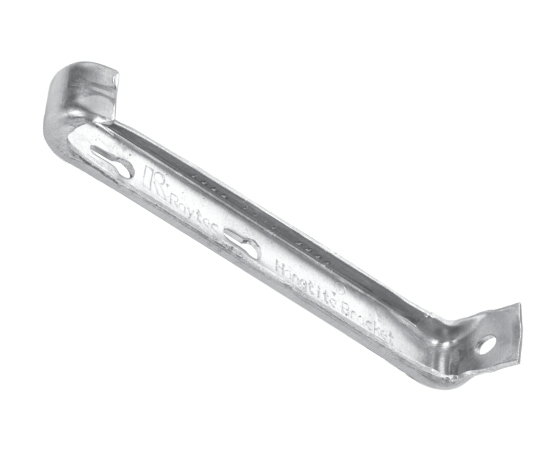 HangTite and HangFast hidden gutter hangers, manufactured by Raytec Manufacturing, are exceptionally strong. Both have proven records of performance, strength, and ease of use in the field. Raytec engineers designed the Hangtite to be strong. Hangfast hangers, with the integrated screw, add speed to the installation without compromising performance. Both hangers are available in 5" and 6" sizes in aluminum, galvanized, and copper.