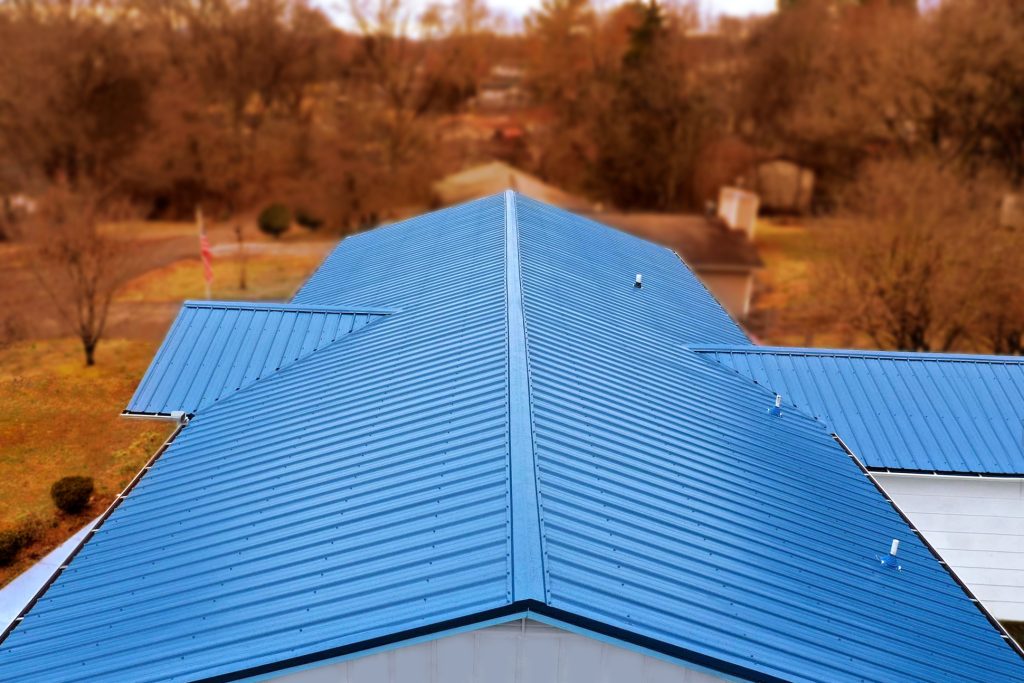 Details
Installer:
FLOW Roofing, Knoxville, Tennessee
Roofing Panels:
True Metal Supply True Blue Tuff-Rib, 29 ga.
Coating:
Sherwin-Williams Coil Coatings WeatherXL®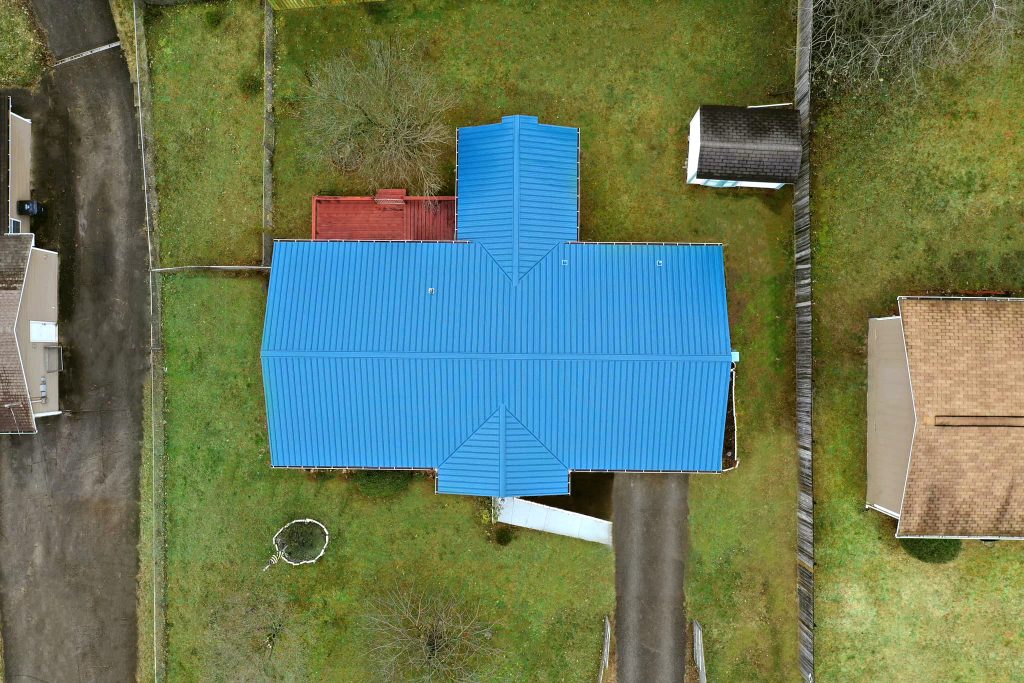 Fasteners:
Atlas Building Products Wood Ultimate® Fasteners
Underlayment:
True Metal Supply True Synthetic Underlayment
Vented Closures:
Marco Industries LP2
Residence Revived with True Blue Tuff Rib
While purchasing a metal roof is a great investment, it's not always an easy process, especially if you've only ever dealt with asphalt shingles. When a homeowner in Knoxville, Tennessee, was watching TV, she came across a True Metal Supply commercial. Although she had no knowledge of the industry, the True Metal Supply team assisted in the process: from lining up financing, to determining the right metal roofing option for her needs, to, lastly, finding her a contractor to install the new metal roof.
Because the homeowner needed a cost effective solution that would still offer a lifetime warranty on the paint coatings — along with matching her home's exterior aesthetic — the True Crew directed her toward True Blue Tuff-Rib. Tuff-Rib is a classic, through fastened metal roofing and siding panel made from the finest American roofing steel. It serves as an excellent residential (and light commercial/agricultural) panel, is manufactured in Knoxville from 29 ga. steel, and maintains the True Durability standard, all while presenting itself as one of the most cost-effective metal roofing options available.