SFS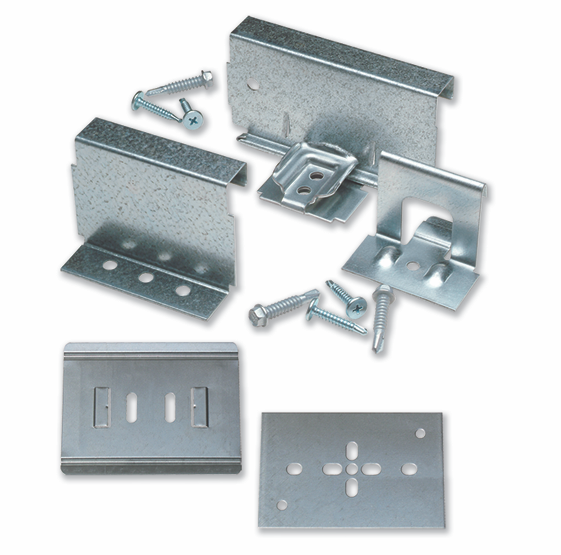 SFS is a premier manufacturer of fasteners for metal construction offering carbon steel, bi-metal and stainless steel self-drill fasteners in a variety of diameters, thread designs, head styles and drill points to meet the demands of metal building and commercial construction requirements. SFS manufactures snap lock, fixed and float panel clips for standing seam roof applications, as well as a complete line of fasteners specific for clip attachment to substrate.  Accessories include VistaFoam® closure, VistaVent® panel fit and universal venting material, pipe flashings, and sealant tape.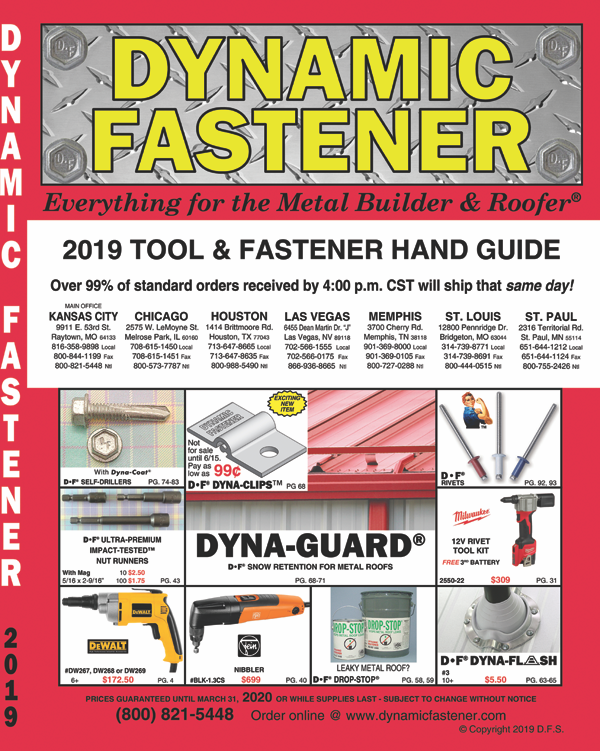 Dynamic Fastener
Dynamic Fasteners offers a variety of specialized fasteners, including the D.F. brand self-drilling screws made for stitching and sheet-to-structural applications; pole-barn fasteners for attaching up to 18-gauge sheet metal-to-wood; and clip screws that require a low-clearance head when fastening to steel or wood. Fasteners are available in stainless steel and with the Dyna-Coat 1,000-hour salt spray premium coating. 
East Coast Fasteners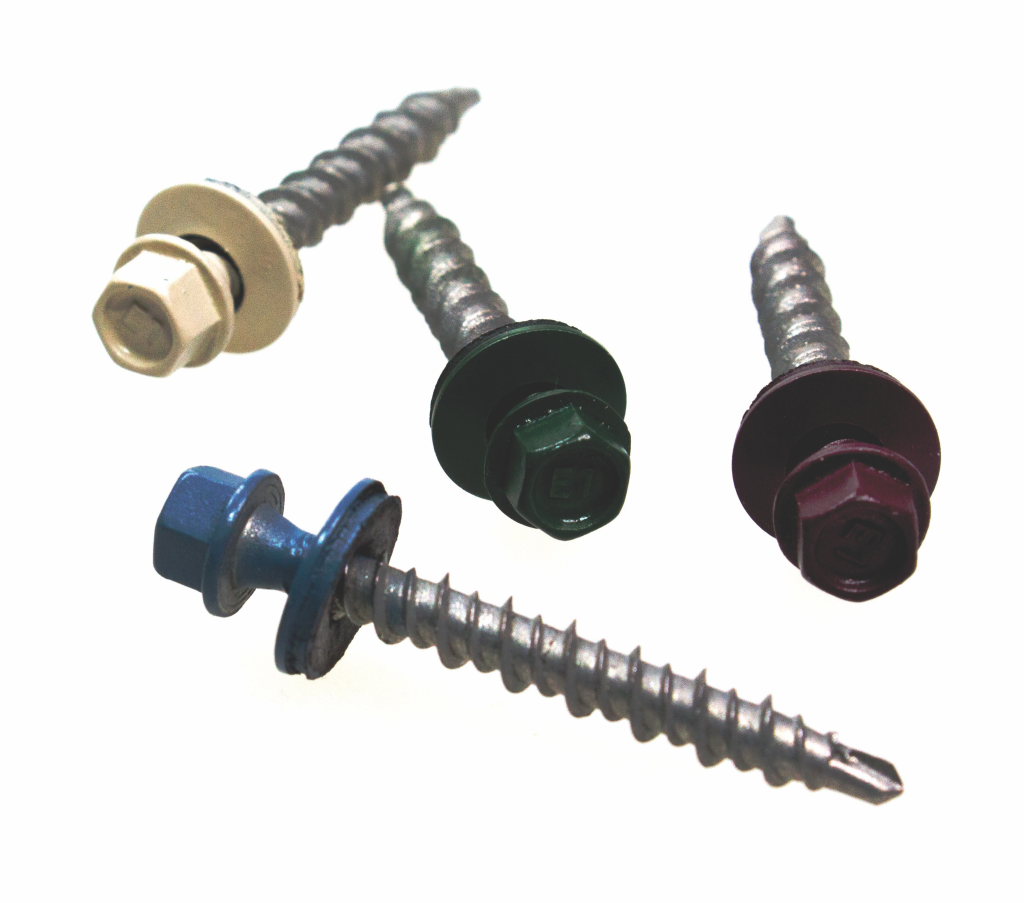 East Coast Fasteners produces durable fasteners for all combinations of building materials. The Ply-Lo Extreme line of fasteners is designed for extreme environments. The Ply-Lo Driller is the latest innovative addition to the company's fastener line, designed to save contractors time and money. The Ply-Lo Driller features a patent-pending design intended to be more forgiving than other fasteners. This means the tip is designed to reduce the likelihood of "walking" when fasteners are driven at a slight angle. Less walking means quicker and easier installation as well as a reduction in material damage and waste. The Ply-Lo Driller is available in colors to match virtually any panel as a #10 fastener in lengths of 1, 1-1/2, 2, 2-1/2, and 3 inches.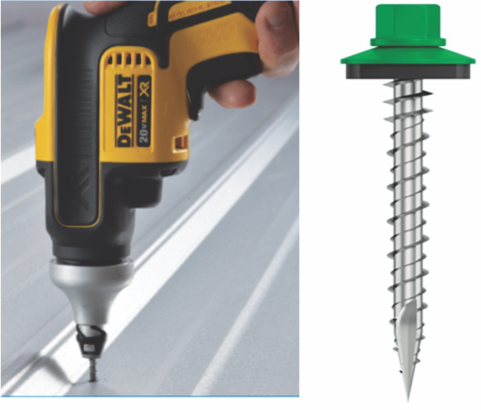 Atlas Bolt & Screw
AccuDRYve System Technology includes a screw gun and fastener that automatically stops driving the fastener when properly seated for a leak-proof seal. The fastener washer is engineered to deflect with proper force to disengage the clutch and stop driving the fastener. Dual-thread design prevents metal from panel extruding up, cutting the washer, and ensuring that the metal panel is flush to the substrate before seating. AccuDRYve provides the perfect seal by everybody every time.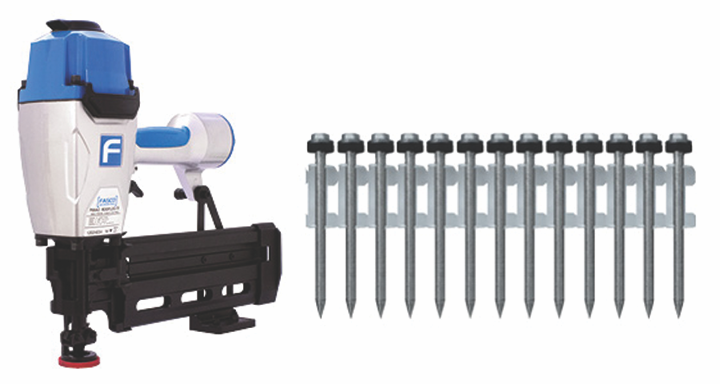 Beck America
The RoofLoc® SCRAIL® system was developed to install metal roofing and facades quickly and efficiently. Two times faster than collated screws, and eight times faster than bulk screws, this performance could only be achieved through the combination of the pneumatic Roofing Installation Tool and the patented RoofLoc® SCRAIL®. The tool design allows for excellent ergonomics and tool balance, which promotes better ease of use, even on the longest, toughest jobs.

Leland Industries
"Mini Drill Point" roofing and siding screws feature a self-drilling "Mini Point" to reduce installer fatigue when drilling in extended arm positions. Featuring a Hi-Hex head to compliment the Mini Drill point, the fastener drills and taps high-tensile steel with ease and is capable of drilling 16-gauge total thickness. Available in Low Profile Truss head design or Hi-Hex, Mini Drills are used for attaching metal sheets to metal door frames or multiple laps of steel sheet. The product drills with no pig tails and at speeds as low as 1,000 RPM. Offered in Carbon or high-tensile Stainless Steel, the MDP screw can be powder coated and warranted to match long-life panel warranties. 

ST Fastening Systems
ST Fastening Systems supplies steel-frame and post-frame screws for agricultural, commercial, industrial, and residential metal roof applications. Product strengths are drill quality and corrosion resistance, enhanced by the state-of-the-art POWDERFUL powder coat paint. The MAXX Steelbinder and Woodbinder MB with micro-bit drill point eliminates slow-drill or no-drill complaints. The ZXL Steelbinder and Woodbinder is a zinc-aluminum alloy molded head family that carries a 40-year warranty against red rust. New in 2019 is the Woodbinder OSB sharp point Type 17 specifically designed to prevent strip-out in OSB and light-density wood. It is also available in a ZXL version for residential metal roofs.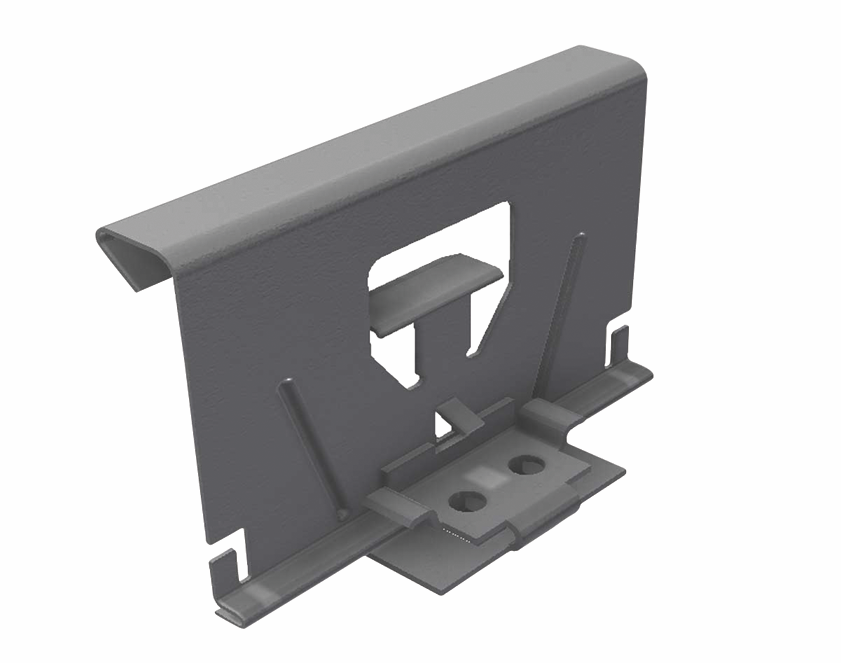 Building Products Development
Building Products Development (BPD) is a leading metal roof clip manufacturer in the United States. BPD offers a full line of high-quality clips and accessories for all standing seam profiles. With large stock readily available, BPD is able to process and ship most orders on the same day.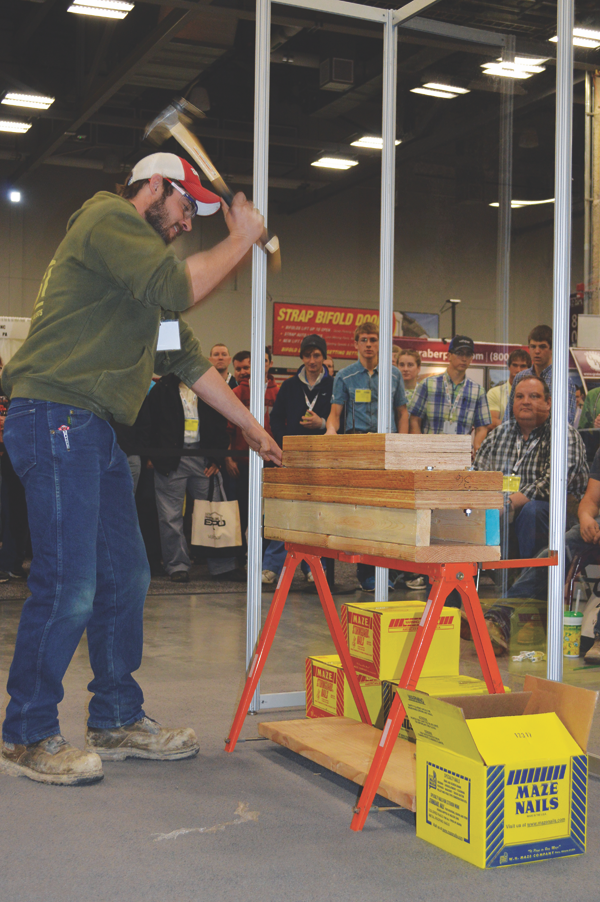 Maze Nails
Maze is the exclusive manufacturer of Stormguard double hot-dipped galvanized nails with a lifetime warranty against rust. In business since 1848, Maze offers a full line of specialty nails in bulk for hand driving and in collated sticks and coils for popular pneumatic nailers. Maze has been serving the post-frame industry for many years, providing painted rubber washer nails for corrugated roofing and siding. Maze post-frame nails meet the all-important ASTM F 1667 specification. In addition, Maze manufactures nails for fiber cement siding products, cedar and redwood sidings, fencing, decking and roofing. Maze nails are proudly made in the USA in Peru, Illinois.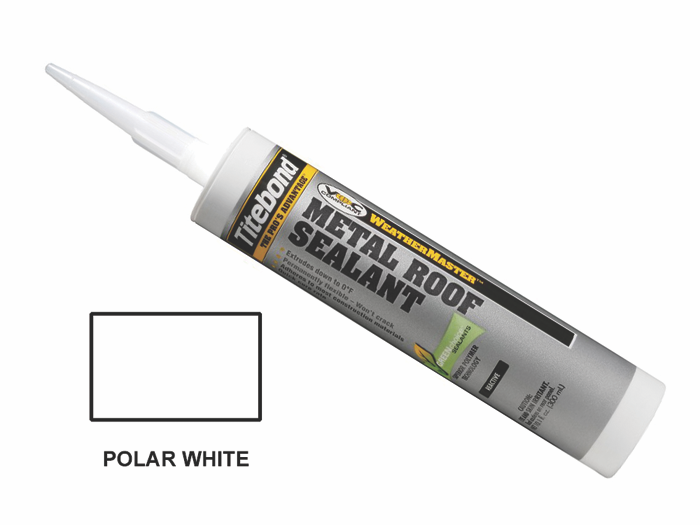 Titebond
Titebond WeatherMaster Metal Roof Sealant is specifically formulated to outperform all other sealant technologies, including silicones, tri-polymers and polyurethanes. This superior polymer provides a waterproof seal against water, wind, dust and dirt. It offers exceptional adhesion to Kynar-coated metal materials, along with standard metal, aluminum, steel, galvanized bonderized surfaces, plastics, and glass. Titebond WeatherMaster Metal Roof Sealant is available in over 50 colors, all of which match today's popular metal roof and metal siding colors, regardless of the material or manufacturer. 

Triangle Fastener Corporation
TFC is pleased to announce the #14 DP1 CONCEALOR®  304 Stainless Steel Bi-Metal Pancake Head Screw. The new screw is engineered to provide superior corrosion resistance and ductility. It is dimensionally identical to the #14-13 DP1 carbon steel CONCEALOR,® providing easy installation. The buttress thread increases pullout loads compared to ordinary roofing screws. It is TRI-SEAL® top-coated to improve tapping and reduce thread roll-over. It can be used to fasten to metal, wood, or concrete.