By Tom Batho, New Product Development Manager, Malco Products, SBC
Back in the early 1990s, a home improvement editor at Popular Mechanics recommended that folks keep a snips-type metal cutter in their home tool boxes just for the "shear pleasure of it." While we still agree with that advice for home repairs, snips are a must-have component of toolboxes for metal roofing professionals because of their function, form and fit. 
Function
Contractors, builders and roofers want tools that make their work more efficient in a variety of ways — one-and-done trips to the job site, quality work at all times with no reworking, and no material waste. The nature of the metal roofing business means that there's an interest in specialty tools, especially when it comes to the best tool for the application at hand. A quality pair of snips are considered a staple because they allow trade professionals to make the cleanest, most efficient cuts possible across a wide range of materials.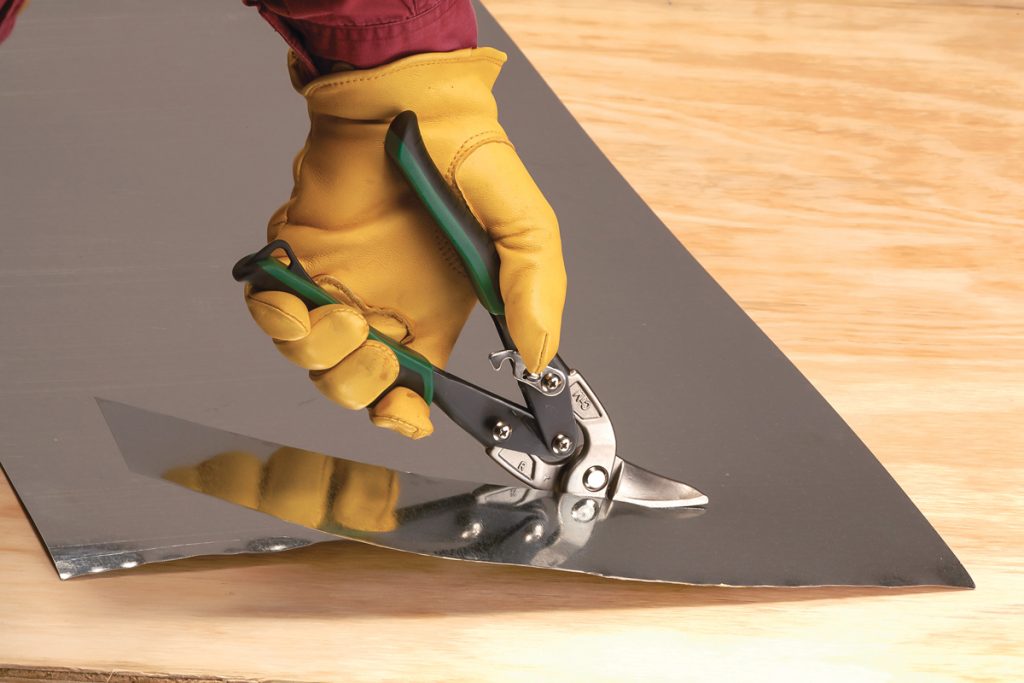 Because metal roofing pros rely on snips to effectively and efficiently get the job done, there are now a variety of snips available that include different features depending on how they will be used on the jobsite. Lightweight metal cutting snips provide a long cut, are lightweight and good for cutting lighter gauges of metal along with other materials. Builders and roofers needing to make long cuts tend to prefer the lightweight option. Additionally, these snips are meant to be used over and over again so they are extremely durable, and many offer replacement blades so that you can get the most out of your tool.
The top line versions of lightweight metal cutting snips ensure that metal roofing professionals can make cuts that are long and tight and provide straight and left-curve cuts of the highest quality across various materials, including sheet metal, metal roofing, aluminum, stainless steel, steel siding and vinyl.
Aviation snips provide high quality, short cuts on heavier sheet metal gauges that require more strokes and cycles compared to a lightweight metal cutting snips. Models with an offset design are popular as they improve material flow and are safer because the users hand does not meet up with the material as easily as with a straight snip. These tools have industry-standard color coding handles for quick identification of the type of snips. Aviation snips also have a spring design which allows for the snips to "self-open." Mini-aviation models are another great option. At only a little over 7" in length, this version perfectly fits in tool belts, allows for access in tight spaces, and is a good fit for any small, unplanned cutting needs.
While lightweight and aviation snips are the most common, specialty versions such as heavy-duty forged steel snips — regular pattern snips for straight and wide curves and duckbill snips to cut tighter circles — provide trade professionals powerful cuts with great maneuverability. In addition, vertical snips have an advantage in tight locations, making it easy to get a quality cut with an angled snip.
Metal roofing professionals also might want to consider the benefits of using powered tools in certain situations. A powered solution is a great option when making long cuts since it reduces fatigue and improves ergonomics. Power assisted shear solutions are flexible, allowing for a quick interchange between a shear and drill or driver.
Most trade professionals are likely to include both lightweight snips and aviation snips in their tool kits, using the lightweight version to work through long cuts and the aviation snips for shorter cuts, where maneuverability is needed, and heavier gauge steel is used.
Form
There are specific traits trade professionals should look for when purchasing high-quality snips. Prior to testing out the snip, it's good practice to inspect the tool making sure that the overall fit and finish of the components (handles, grips, latch, and blades/jaws) is of high quality, the action of the snip is smooth, and it's a comfortable fit in the hand during the range of motion. Also make sure to review the safety warnings, confirm the tool is made using high quality steel, and verify the cutting capacity of the tool prior to use.
Once you've inspected the tool, it's time to test it out. Exceptional products should have an ease of cut and no pinch points. They shouldn't tear or catch on the metal that's being cut. The ability to cut to the tip of the blades in one motion and a smooth, clean cut with no burrs are the hallmarks of a quality tool. Make sure you get a feel for the control of the cutting and determine if there's a preference of design, for example function of the latch or serrated cutting edge. By cycling the snips, you can test out if there's a consistent, smooth scissors action and try out maneuverability.
The key to a good user experience with snips is to follow the experts' advice for using them safely and efficiently. Trade pros should always follow the manufacturer's safety warnings. It's also important to understand the manufacturer's warranty. A company that backs up their tools by stating the full warranty for the life of a product when used in normal conditions equates to not only quality but safety.
Professionals should use the tool as intended and be aware of its capacities. Tools not used as intended may lead to injuries, inefficiency and void the warranty. Finally, make sure to pick the right snip for the job. By selecting the right tool, users will obtain the best results in an efficient timeframe, getting them on to the next jobsite in a timely manner.
Fit
You can spend a fair amount of time researching, reviewing and cutting metal before purchasing a new pair of snips, but it's imperative that the tool has a good fit and a feeling of quality in your hand. With a high-quality pair of snips, building pros can reduce the total number of cuts needed and decrease the total number of repetitive motions.
Overall comfort is a personal preference for each user, for example some professionals like aviation snips with a traditional handle design while others want an ergonomically symmetrical design. Whatever the preference, design for efficiency and comfort in the working environment, should be on your checklist when thinking about the fit of the snips. Personal comfort, accompanied by the weight of the snips, material flow, smoothness and finding a suitable solution for the needed application all fall under the ergonomic umbrella of high-quality tools.
At Malco, aviation, lightweight and steel snips are some of the most popular, long-standing product lines. Malco continues to build on this legacy of excellence by bringing high-quality, new versions to the trades. Innovative snip and shearing tools have always been about making the job easier and safer for trade professionals. The top products on the market do this while consistently evolving to meet the future needs of the industry. 
Snips: "Buy Cheap, Buy Twice"
By Karen Knapstein
Metal roof installation is a whole lot harder without the proper tools and equipment. One of the benefits of the Reed's Metals Metal Masters loyalty program is professional, hands-on training  on residential metal roofing. Metal roofing specialist Jasson Johnson, corporate trainer at Reed's Metals, who shows all the little tricks of the trade in the Metal Masters training sessions, shares some of his insights on snip selection and use.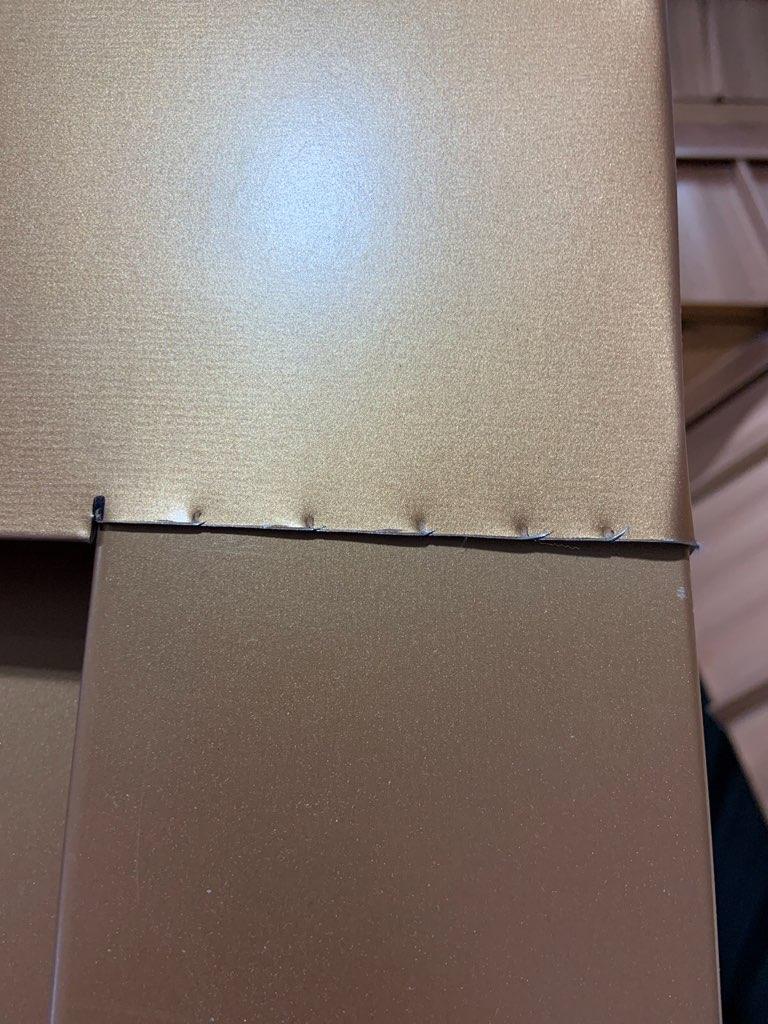 "The trim is what makes a roof look good," he says. And precise trim work is the mark of a professional, which takes skill, finesse, and the right tools.
"There are different styles of snips," Jasson explains. "You need to choose your snips depending on what type of job you're doing. These are the tools of your trade; use a quality product." If you don't, you'll be fulfilling the saying: "Buy cheap, buy twice."
"They're all packaged about the same," he says. But they're not the same quality. "If you have to do one little project, you can get the snips you need at a big box store. But if you're in a trade, you have to do research."
Offset snips often work the best for metal roofing professionals. He prefers snips that have pitched handles: the shear blade is even with the metal but the handles are pitched up a little, keeping your fingers away from the metal.
An important thing to remember is there are different snips that should be used depending on what you're cutting. Yellow-handled snips are for cutting in a straight line and won't deform either the left or right. Red- and green-handled snips will deform the piece that's being discarded. Jasson prefers Midwest snips. "The red and green snips offset left and right," he explains. "When the cutting blade is on top, that's the way it's going to lean but will distort the piece you're getting rid of. Depending on what you're trying to get rid of determines which snip you should use."
Keep 'em Cutting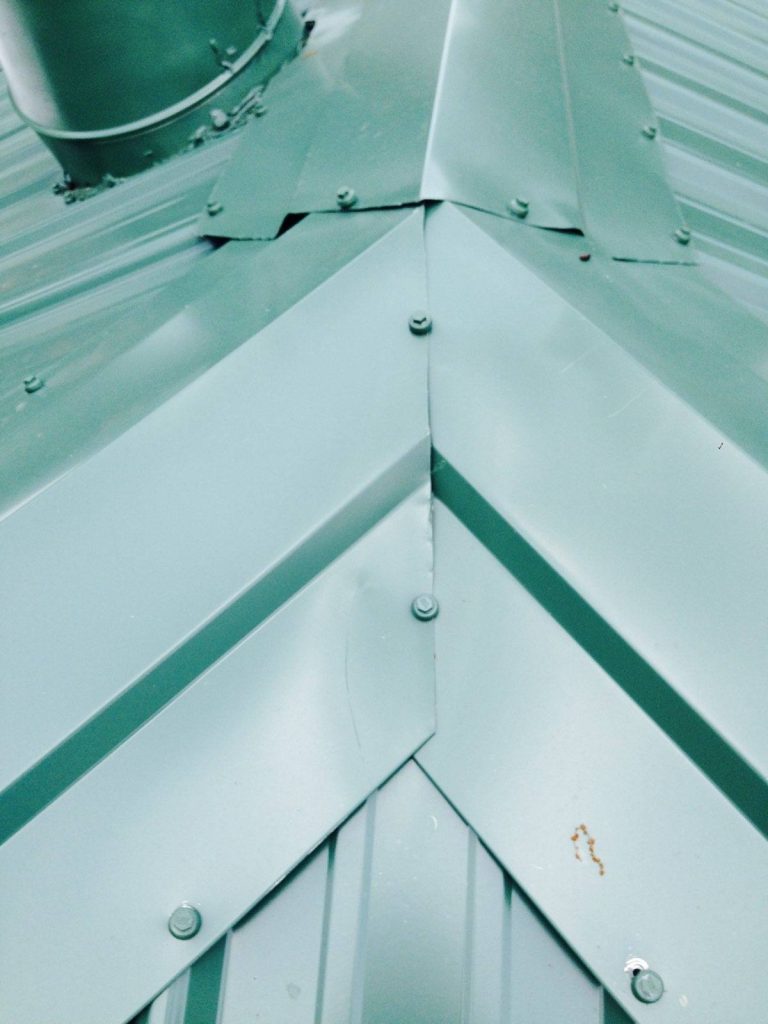 Here are some of Jasson's top tips to help you get clean cuts now and in the future:
1  Treat them with respect. Wipe them down with a suitable lubricant. If you're working in the rain, you want to dry them off and wipe them down to keep them from corroding. "They run through the metal better when they're clean," he says.
2  Don't cut wire or other stuff with your snips. "Once they get chipped, you'll need to throw them away. Unless you're going to cut more wire." Whenever you use snips that have a chipped blade, it will put a burr in the trim you're cutting.
3  Don't close the blade all the way. "Don't close the snips completely when you're cutting or it will leave a burr or barb on the side," he cautions. "Also, only cut to the point you're trying to reach. In other words, don't put your snips past the point you should be cutting. You'll end up going too far, past the point, and wreck the piece you just spent 15 minutes on."