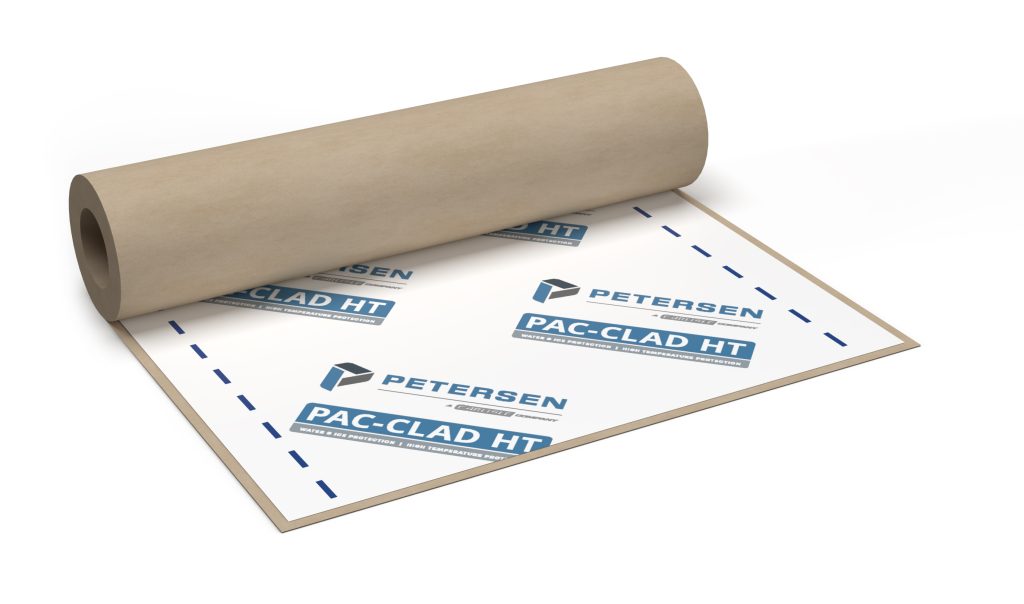 Petersen, maker of PAC-CLAD architectural metal cladding systems, now offers PAC-CLAD HT high-temperature, self-adhering roof underlayment, which is designed to provide premium waterproofing protection for a variety of roofing applications. PAC-CLAD HT underlayment offers protection against water and ice damming while withstanding extreme weather conditions.
The self-adhering qualities of PAC-CLAD HT reduces labor costs and installation times while providing increased protection compared to that of typical felt roofing underlayments. This strong, 40-mil, skid-resistant, high-tensile-strength rubberized asphalt membrane is designed to withstand temperatures up to 250°F and is available in either black or white. It will not crack, dry out or become brittle, even under the most extreme weather conditions, resulting in permanent protection and low lifecycle costs. The rubberized asphalt is laminated to an impermeable polyethylene film layer.
PAC-CLAD HT is available from all Petersen locations as well as distributors that carry PAC-CLAD products.