Metal of Honor awards: 9 Website: www.mfmbp.com PHONE: 800-882-7663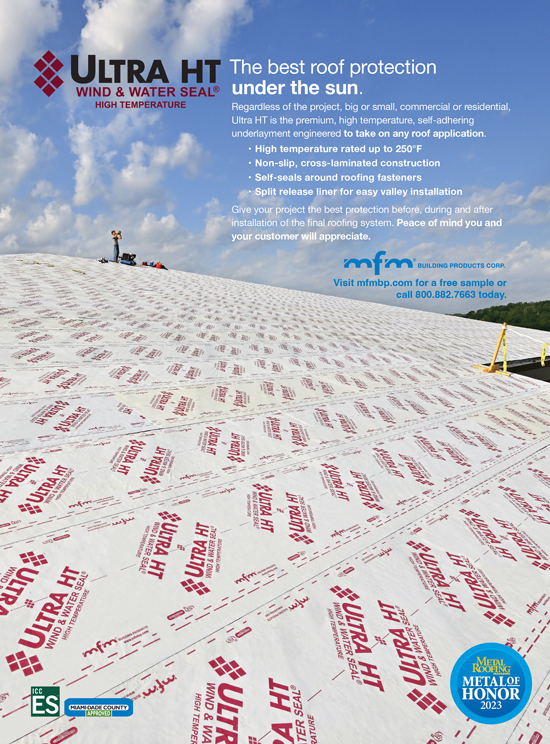 Committed to the Roofing Industry
MFM invested in a major expansion project that was completed in 2022 to increase our capacity and availability of high-temperature underlayments for the metal roofing industry. We offer several self-adhered steep slope underlayments rated to 250°F that are specifically engineered to take the heat of metal roofing and metal shingles.
MFM also offers a full line of other self-adhering and self-sealing roofing products that protect the structure before, during and after the final roofing system has been installed. All of our products are suited for new construction or re-roofing applications.
Look to MFM for: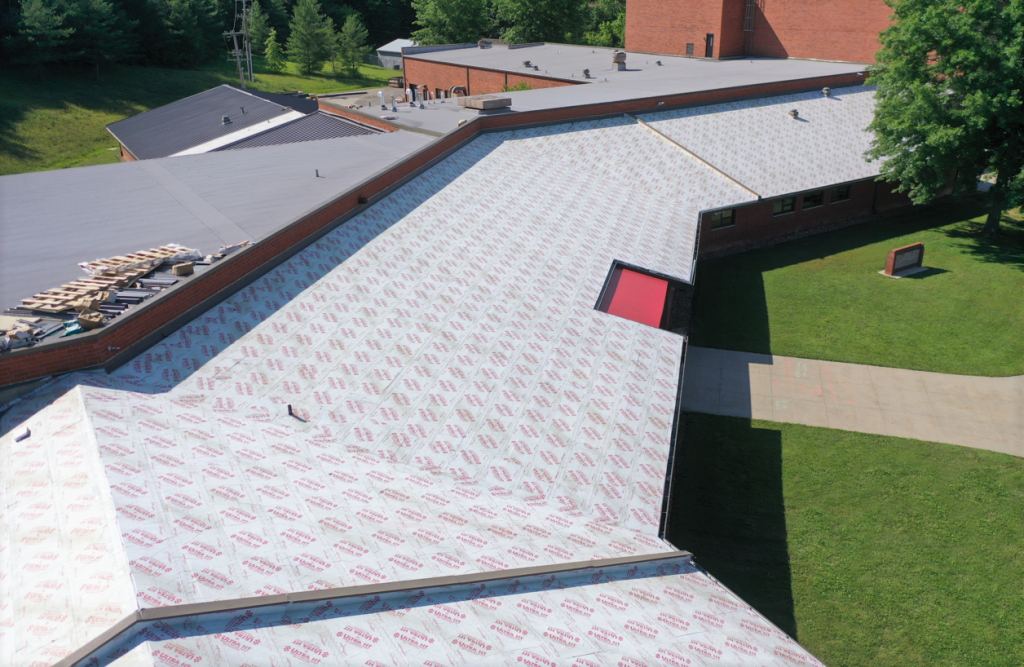 • Granulated ice & water underlayments
• High-temperature underlayments
• Tile and metal underlayments
• Shingle starter membranes
• Low-slope roofing membranes
• Specialty roofing and construction tapes
• And so much more!
Battling Mother Nature
MFM Building Products specializes in only waterproofing membranes and sealing tapes. Count on MFM and our more than 60 years of proven waterproofing expertise to provide the right solution for your specific application and keep Mother Nature from wreaking havoc on your project.
MFM is an Employee-Owned ESOP company and takes great pride in the quality of our work. Our products are manufactured in the United States and come with a rock-solid warranty to back it up. It's the way we've been doing business since 1961.
Need a Sample?
Check us out at www.mfmbp.com (listed above) or email [email protected] to learn more about our products or to request a FREE sample to see the quality for yourself. MOH