By Jennifer Morgan, Director,
East Coast Lightning Equipment
Remember the time when metal roofing was believed to be a material that actually attracted lightning more than other roofing materials? Education by various associations has convinced the masses this was a myth. Still, the owner of a building with a metal roof located in an area susceptible to lightning strikes, should consider protection.
According to a white paper from the Metal Construction Association, "based on all of the available evidence, on any given building, a metal roof is no more or less likely to be struck by lightning than any other type of roofing material. As an electrical conductor and a noncombustible material, the risks associated with use of a metal roof may even be a more desirable construction option."
Lightning, which may be occurring more frequently due to climate change, can ignite fires, damage structures and injure occupants. Powerful lightning surges, measured in tens of thousands of amperes and millions of volts, could fry electronic devices and systems within the building.
Lightning protection systems (LPS) provide proven and affordable protection against one of nature's most common and violent forces. Lightning shatters structures, sparks fires, destroys electronic devices with powerful surges and can cause injury and death.
To determine if a building needs protection, building designers and owners can use the Lightning Risk Assessment in NFPA 780 – Standard for the Installation of Lightning Protection Systems. These calculations can be easily performed online at http://bit.ly/LightningRisk.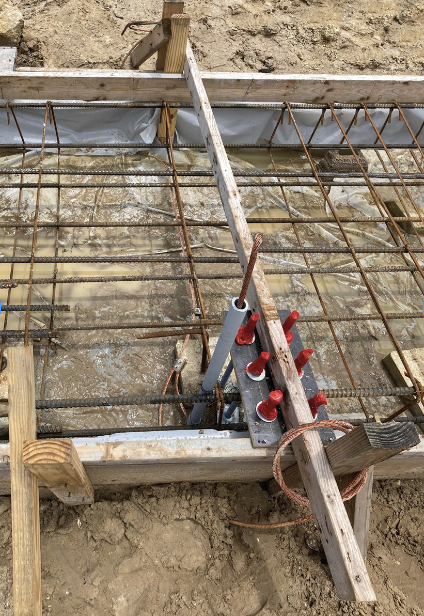 Design, Installation and Certification
Using a third-party certified LPS installer to help ensure adherence to proper safety standards is significant. Installing an LPS is not a do-it-yourself task for roofers or even electricians.
Design of a lightning protection system should be delegated to a firm employing individuals certified by the Lightning Protection Institute (LPI). Communicate with the LPS designer so you both understand project conditions and can optimize the LPS for efficient installation. Diligent planning can minimize costs and maintain project aesthetics.
According to the LPI website, the Master Installer Series is a sequence of examinations offered to individuals involved in the installation or sale of lightning protection systems. There are two exams to reach the level of Journeyman Installer; two additional exams to achieve Master Installer certification; and a final exam to become certified as a Master Installer/Designer. More information can be found at the LPI website (https://lightning.org).
An LPS creates multiple, interconnected low-resistance paths that safely conduct lightning between earth and sky. LPS installers may be one of the first trades onsite and one of the last to leave. Early work can include installing ground electrodes or ground rings, making interconnections to rebar in the footings, and making provisions to ensure that all building system grounds are made electrically common.
Once completed, it's important to obtain a third-party certification for a lightning protection installation. Requiring these certifications will help ensure the work has been performed by a contractor familiar with lightning protection. Good practice dictates specifying one or both of the third-party review programs currently available.
The first program offered is the Lightning Protection Institute – Inspection Program or the LPI-IP, which provides onsite lightning protection system inspection services, follow-up inspection reports and issues certification for installed systems that comply with standards LPI 175, NFPA 780 and/or UL96A. (Note: LPI Maintains a lightning protection and installation training program for its members.)
The LPI-IP program was created in 2011 and addresses a need for a lower cost alternative to the second inspection option for lightning protection offered by Underwriters Laboratories (UL).
The UL lightning protection program has been available for decades. One part of the program involves quarterly factory inspection of the products made by lightning protection manufactures to ensure compliance with UL's lightning protection standard, UL96.
Contracting firms maintain a listing with UL as lightning protection installers. Individual installations are then submitted to UL for Master Label Certification. Upon receiving an application, UL sends a field inspector to the jobsite to review the job for compliance with UL's installation standard, UL96A. Installers are notified of any deviations from the standard revealed in the inspection and these must be corrected prior to issuance of the Master Label Certificate for a particular structure. The UL certification remains in effect for five years.
Components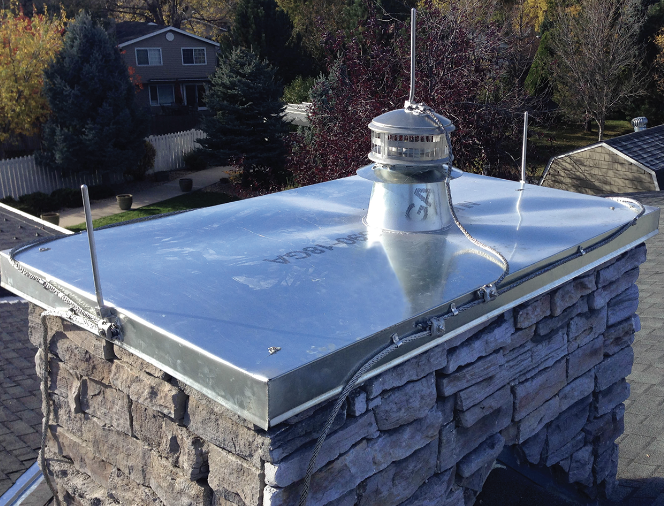 Most of the LPS is below roof level. The most obvious above-roof components are air terminals, formerly called lightning rods. They must be located at the highest points on a roof. Depending on the building's size and configuration, additional air terminals may be required around the roof perimeter at intervals not exceeding 20 feet, within the field of the roof, on rooftop equipment and as dictated by standards.
Air terminals can be as slender as a 3/8-inch diameter and as short as 10 inches. Taller air terminals can be used for decorative purposes or to meet special requirements.
Air terminals are interconnected by conductors – typically multi-strand cables that can safely carry up to 3 million volts of lightning to the ground. Conductors must also be used to bond rooftop equipment and metal building components, such as ladders, drains and railings, to the LPS.
LPS components are typically copper or aluminum. To prevent galvanic action with roofing and flashings, copper components should be used with copper roofing and aluminum components with steel or aluminum roofing.
In most buildings, through-roof penetrations are required so the down conductors can be run inside the structure; the penetrations can be sealed with typical flashing details. If conductors are exposed to view, they should be located in the least conspicuous locations and follow the building's architectural lines.
Every wire entering the building must have a surge-protective device on it. A variety of mounting devices, connectors, fasteners and adhesives are also required. All LPS components should be listed by UL specifically for lightning protection.
Working around LPS
Once the LPS is installed, it's important that any crews working onsite are trained to avoid damaging installed LPS components.
Specialists should be onsite during re-roofing to remove LPS components without damaging them, mark locations of through-roof penetrations that will be covered by new roofing and then restore the lightning protection. The specialist will also apply for the recertification of the LPS once the work is completed.
The LPS will have to be expanded to accommodate any new additions, bond new equipment and systems and protect new services entering the building. Disruptions to LPS should be coordinated with the building owner and not made when thunderstorms are forecast.
Safety first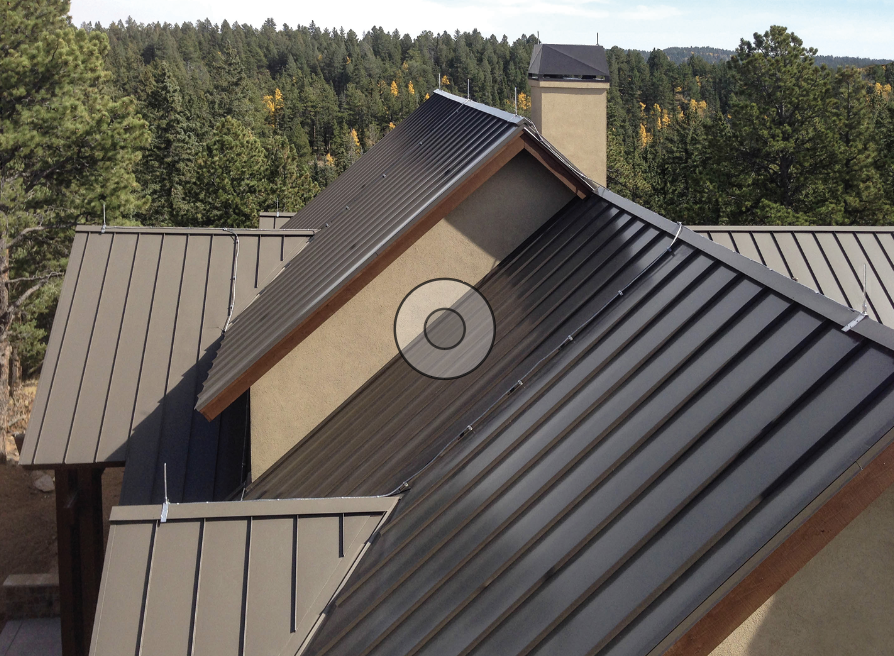 A lightning strike can result in a disaster, but don't let it become a tragedy. A lightning protection system will protect a building and its contents but it will not protect you if you are on the roof when lightning approaches. Get off the roof and into an enclosed building or an automobile at the first indication of thunder or lightning, even if it is miles away. Then stay off the roof for at least a half hour after the storm has passed. MR
About East Coast Lightning Equipment, Inc.
Established in 1984, East Coast Lightning Equipment, Inc. (ECLE, https://ecle.biz) provides high-quality, UL-listed lightning protection system components to lightning protection design and installation contractors throughout the United States, Canada, Central America and the Middle East. ECLE materials meet or exceed UL and LPI standards for safety.