Metal of Honor awards: 1 Website: www.graberpost.com PHONE: 800.264.5013
Graber Post Buildings continues to be a leading material supplier for contractors and wholesalers across the Midwest, Southeast, Mid-Atlantic and Northeast portions of the United States. GPB has seen great success in the last century and has continued to make improvements to handle even more growth in the upcoming years. In the last two years, GPB has built a completely new facility for our truss and laminated column productions. This facility includes the latest equipment and technology available in the industry. This has helped us increase efficiency in production and keep our lead times as low as possible. This expansion also featured 6 buildings to house of the lumber for dry storage. Graber Post also added a new roll-former in 2019 for our Board and Batten metal panel. This has been a huge hit for the residential side of business and has offered our customers more options than just a standard ag style look.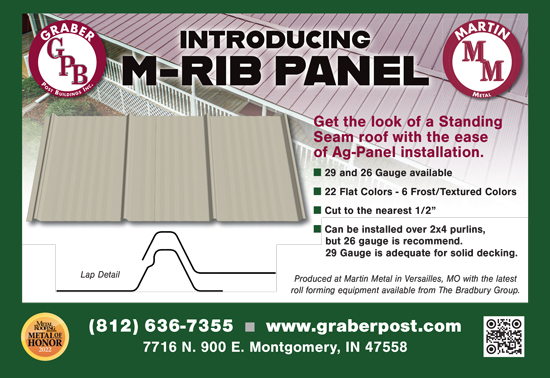 In 2003 Glen Graber (founder of GPB) purchased a similar company to Graber Post in Versailles, Missouri by the name of Martin Metal. Martin Metal has a very similar business strategy and does most of its business in the Midwest and Southwest. Together Graber and Martin Metal cover a very wide footprint of the United States and over 85 years of experience in the metal manufacturing and post frame supply business. Each company has its own fleet of delivery trucks for timely and convenient yard deliveries.
Graber Post still operates by a practice that Glen started many years ago, offering the best product at a fair price and providing the best customer service possible. We plan to use this strategy for many years to come and we believe it will work. GPB is always open to new contractors and wholesalers to add to our dealer network. If you have any questions about becoming a partner of GPB, give us a call or visit us online. MOH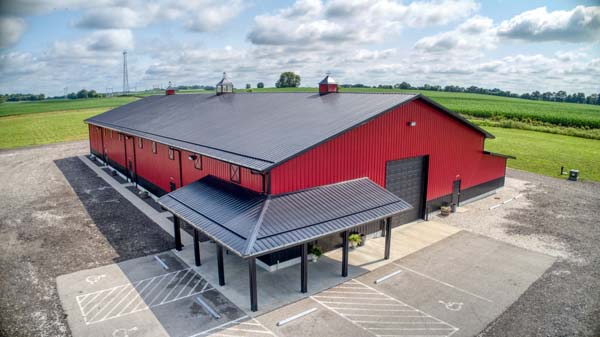 By Graber Post Buildings, Inc.
---