By Bard Roofing
This summer home built with ABC Snaplock standing seam paneling has no insulation. This was an open-rafter project that needed a one-layer asphalt rip. We first put down 2x4s and screwed them to the rafters, then filled the voids with 1-1/2" insulation. Once this was done, we screwed panels to the 2x4s.
We were the fifth contractor to look at the garage and the only one to give the owners a quote. The panels on the sides are installed in custom J-channel with drain holes drilled in them. The transition metal at the top was also custom. The real challenge was the dormers; they were stripped in all new metal.
The roof on the house took our four-man crew only four days to complete, while the garage took about 12 days. The two roofs are both approximately the same size, so you have an idea of how challenging and complex the roof is.
Roofing Panels: ABC 16" SnapLock Panel, 26 ga.
Installer: Bard Roofing
Insulation: Under roof: 1-1/2" board; under siding: 1/2" fan-fold
Underlayment: Kirsch Building Products, Sharkskin®
Fasteners: Pancake head screws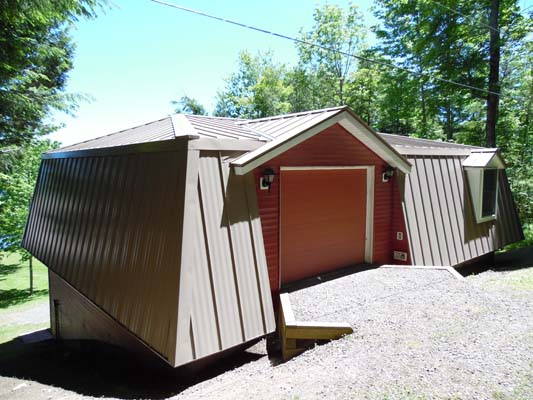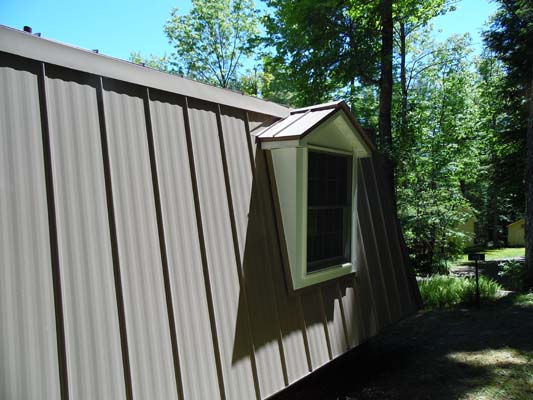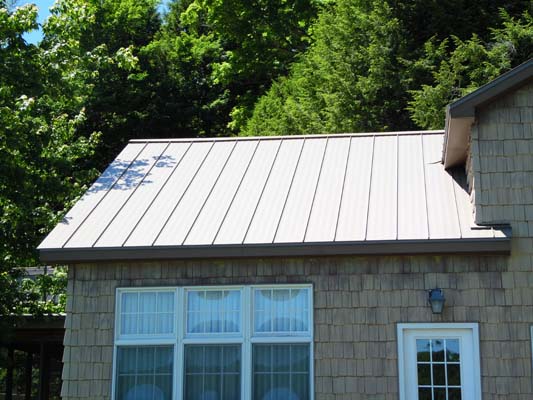 ---