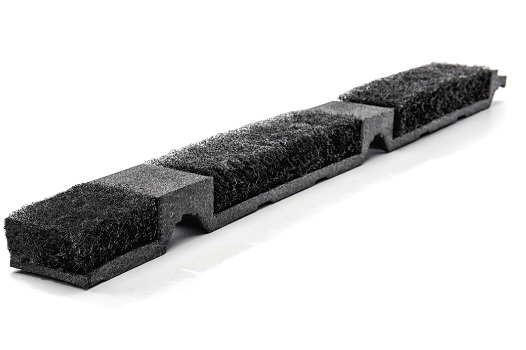 As North America's leading ventilation manufacturer, Marco Industries offers superior roof ventilation your way, with products tailored to fit specific performance requirements and budgets. Our ventilation products feature an exclusive nonwoven polyester material that delivers extreme durability and breathes to help prevent moisture absorption. All ventilation products offer a 40-year limited warranty, easy one-person installations, and two full beads of M63, Marco's proprietary adhesive, for superior hold.
The Product Profiles will Continue Below.
---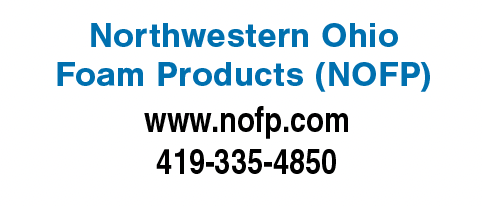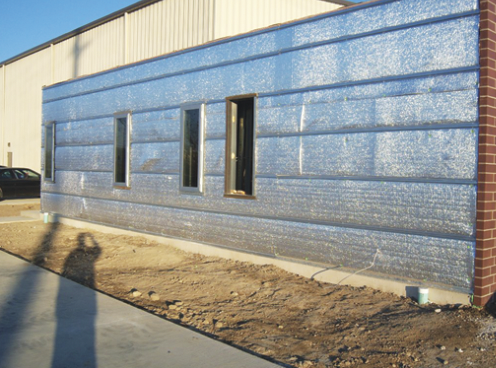 Northwestern Ohio Foam Products manufactures high-performance insulation for the agricultural, residential, commercial and industrial construction markets. MicroFoil, Solex, and Performance Star lines of reflective material are high-quality products offering outstanding features and benefits, including multiple options and R-Values for all your building needs. The Barrier Radiant Floor Under Slab Insulation provides an ideal solution for radiant-heated slab projects.
---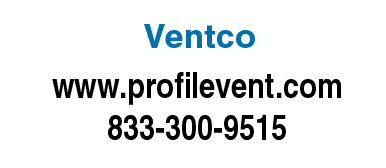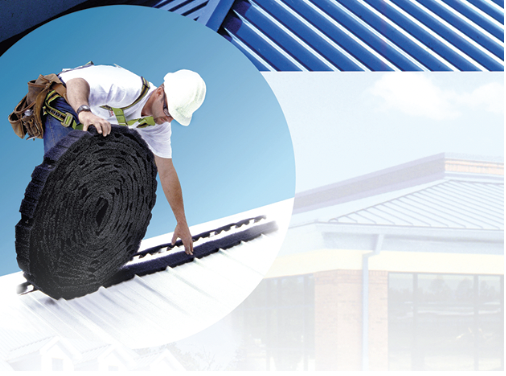 ProfileVent is a single-layer ridge vent designed for metal roofs, specifically cut to fit more than 50 profiles. Mongoose, a ridge vent designed for sloped shingle roofs, has a pressure-sensitive strip to provide permanent adhesion to shingles. RidgeVent is an excellent choice for cedar, asphalt, and slate roofs. Contractor's Choice ridge vent for sloped roofs helps vent the attic. Hip & Ridge Vent is for universal application to any screw-down panels ½" to 1½" high. All Ventco products are manufactured in the U.S.
---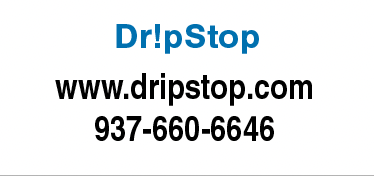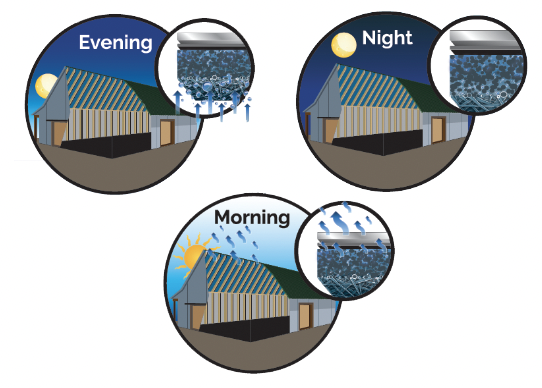 Dr!pStop is the absolute BEST WAY to handle condensation in uninsulated metal buildings; it fights condensation without insulation. Specially designed air pockets store condensation and hold it overnight, then it evaporates back into the air as humidity. Since Dr!pStop arrives on the jobsite already installed, it is not only safer, but it saves the time and labor costs of installing insulation. It also protects the steel by adding another layer of protection from the corrosive elements found in livestock confinement.
---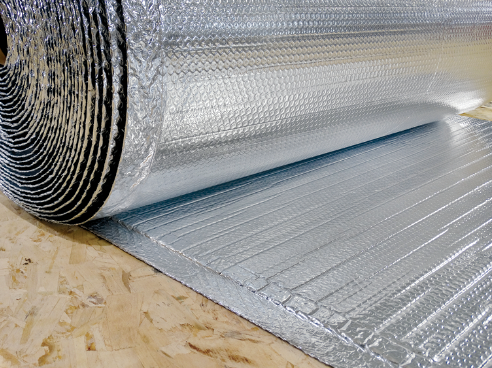 Infinity Shield™ is offered in standard rolls of 4'x125' Single Bubble Foil/Foil, Double Bubble Foil/Foil, Single Bubble White/Foil and Double Bubble White/Foil. We also manufacture a no seam 6'x125' and 8'x125' roll version of all the available SKUs. Infinity Shield™ is cost efficient and hassle-free. Additionally, the standard crushed edge tab (2") will result in simplified overlapping. Our ultra-white bubble has a more opaque finish — a result of additives throughout all layers of the bubble.
---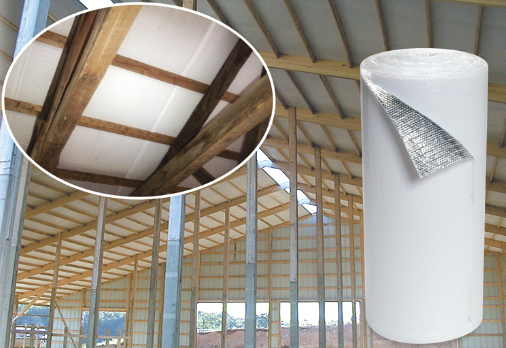 rFOIL Reflective Insulation is a layer of heavy-duty polyethylene bubble, bonded to and sandwiched between metalized foil sheets. A white interior facing is an option. rFOIL is specifically designed to control heat gain/loss, and prevent interior condensation, in all types of post frame, metal building and metal roofing applications. rFOIL provides the best defense against the radiant heat transfer that occurs commonly in these building systems. The key is the aluminized surface, which blocks 96% of radiant heat transfer.