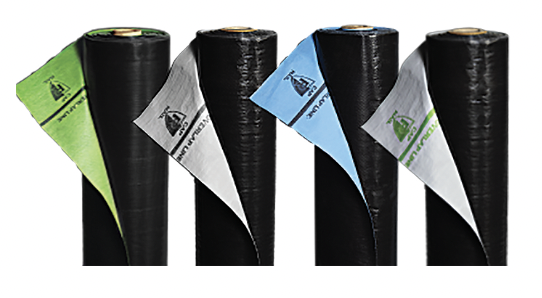 RoloShield™ covers more roof with less roll—lowering your installed cost. This water-resistant 100% polypropylene synthetic roofing underlayment is lightweight, stronger than felt, and easily installed thanks to its pre-printed nailing pattern. With extended UV resistance and an added slip-resistant layer, the new and improved RoloShield™ lineup offers a range of economical to high-end options with code-compliant quality.
Product Features are continued below.
---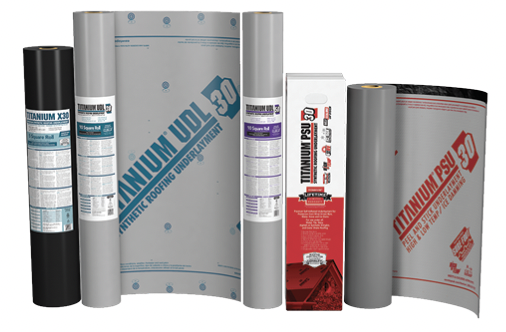 Titanium® Synthetic and Self-Adhered Underlayment: the premium choice for protection that lasts. Contractors trust Titanium Synthetic and Self-Adhered Underlayment for roofing projects that demand performance. Sure-Foot® Technology creates a safer nodular walking surface that resists tearing and keeps working to help prevent moisture damage and cracking under tough conditions. Choose one of the most preferred premium synthetic underlayment brands—and the ideal choice for asphalt and metal roofing systems. Discover all the benefits of premium synthetic and self-adhered underlayment.
---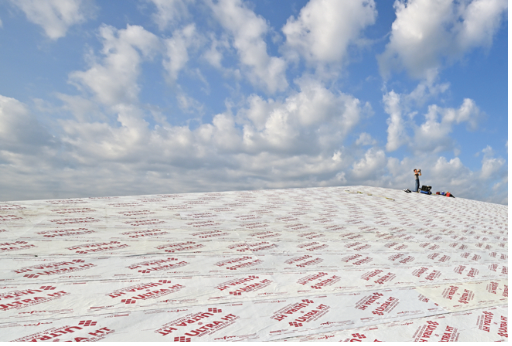 Ultra HT Wind & Water Seal® is a self-adhering underlayment composed of a cross-laminated, non-slip polymer film laminated to a high temperature rubberized asphalt adhesive. It is engineered for use with metal roofing system where extreme heat is generated. The membrane is self-sealing around fasteners and has a slip-resistant surface. The 45 mil underlayment comes in a 36" x 67' roll size, has 90 day UV exposure rating and a 10-year warranty. Made in the USA.