Metal of Honor awards: 8 Website: www.aceclamp.com PHONE: 860.479.0876
AceClamp® is a market-leading manufacturer of rooftop snow retention and solar mounting systems. Our lab-tested mounting systems save contractors time and money by offering fully assembled clamps/components that simplify installation and reduce labor costs.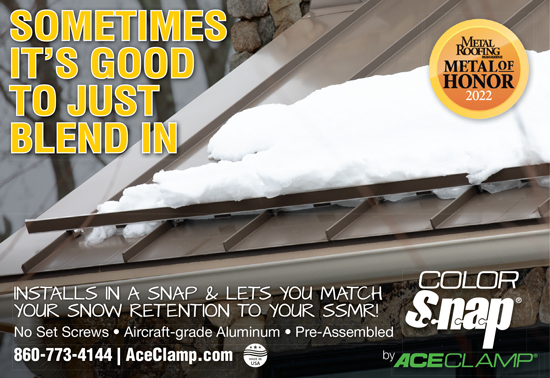 Our patented non-penetrating, sliding-pin clamps secure without the need for set screws. A single fastener evenly distributes forces across two push-pins.
While our products are designed primarily for SSMR, we offer asphalt, membrane, and slate solutions. One example of AceClamp's time-saving ingenuity is Color Snap®, a snow rail system that features snap-in ice flags and the ability to match your snow retention to your roof.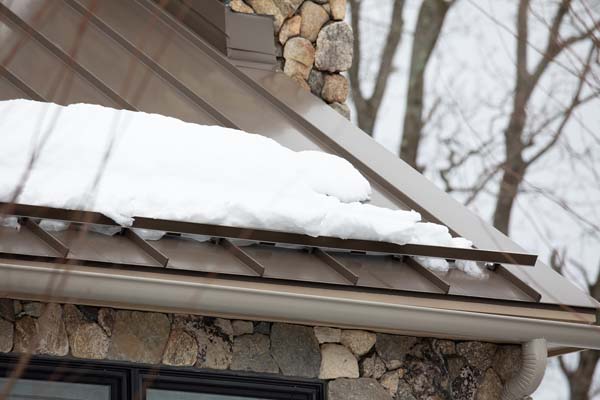 Our innovative Solar Snap™ Racking System is coming soon, designed explicitly for shoreline/ island environments that experience harsh weather conditions with high winds up to Cat5. MOH
By AceClamp®
---