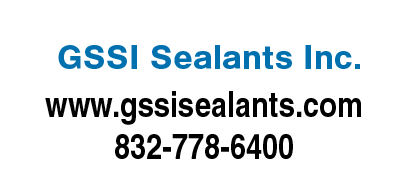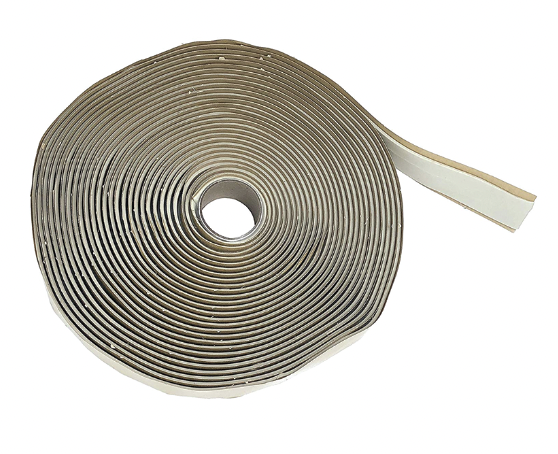 GSSI manufactures premier elastomeric butyl rubber sealant tapes. We have been producing tapes for a wide range of industries and applications for more than 30 years. Our MB-10A is a premier elastomeric butyl rubber sealant designed to meet the critical requirements of metal building applications.
Product Profiles are continued below.
---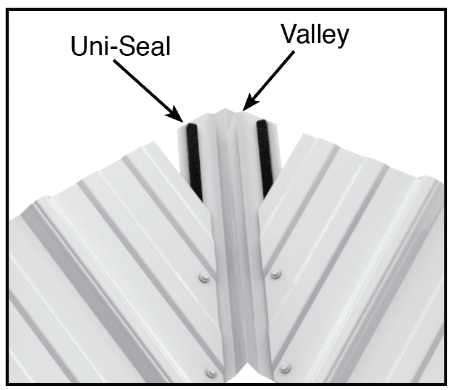 MWI Components' Uni-Seal® is the perfect choice for valley and hip applications. This sealant eliminates the need for angle-cut closures, and installation is a breeze thanks to the factory-applied glue strip. For hip applications, apply Uni-Seal® approximately 1/2" from the edge of the ridge cap and fasten through the high rib with stitch screws. For valley applications, apply approximately 1/2" from the edge of the roof. Stop leak paths with Uni-Seal®'s convenient 1"x1"x20' and 1-1/2"x1-1/2"x20' rolls!
---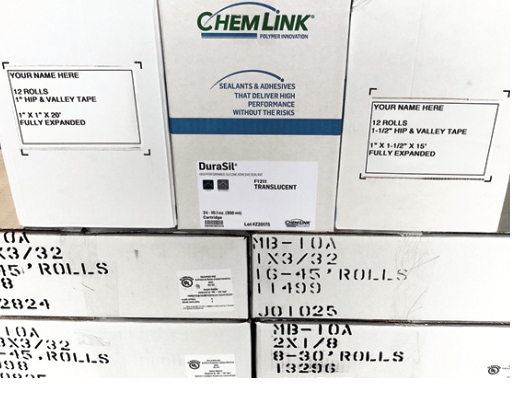 Golden Rule Fasteners stocks butyl tape in 3/8" wide, ¾" wide, 1" wide, and 2" wide rolls; EPDM and silicone pipe flashings; Durasil translucent silicone sealant; foam closure strips; and Hip and Valley expanding foam tape to help your customers make sure the weather stays on the outside of their buildings. Most orders ship the same day.
---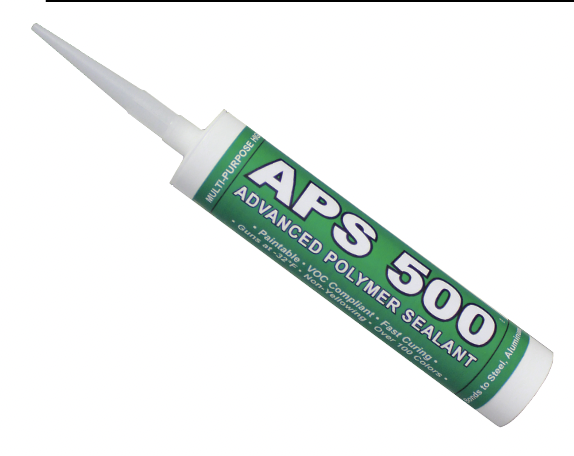 APS500® Advanced Polymer Sealant is engineered to produce superior adhesion to metal, coated metals, aluminum, zinc, brick, wood, PVC and most common construction materials. It is a class 50 sealant that provides exceptional movement capabilities compared to other class 25 sealants. It is NSF registered, UV resistant, paintable, and provides long-life performance. It is formulated to install in temperatures as low as -32°F. Available in 24 standard colors, and in smooth or textured finish.
---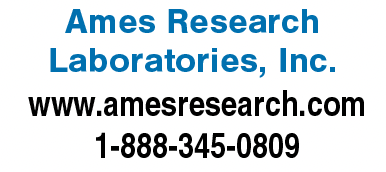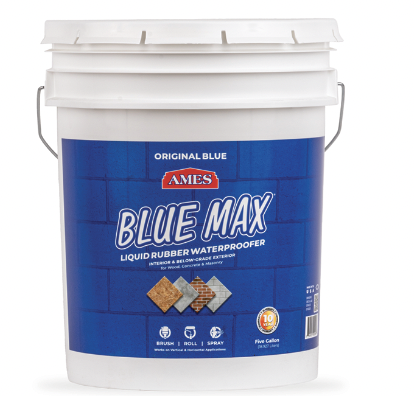 Blue Max® Liquid Rubber Waterproofer is a water-based, strong, flexible, and highly adhesive elastomeric coating and sealant with 1200% elongation that moves with the surface to resist cracking and peeling. Ideal for waterproofing above and below grade foundations, basements, roofs, floors and more including masonry, cement backer board, ICF, wood, metal and EPDM. It's easy to apply with brush, roller, or sprayer and water clean-up. Non-toxic, eco-friendly, low VOC and made in the USA. Available in 1- and 5-gallon pails. Bulk ordering available.
---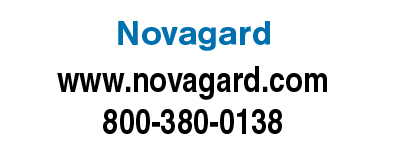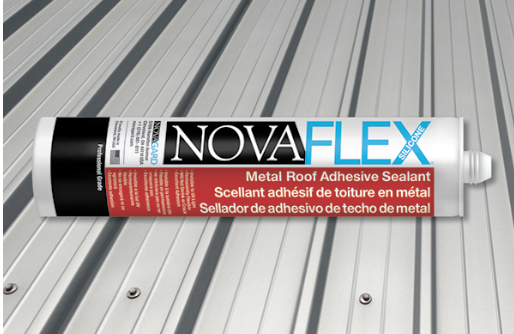 NovaFlex Metal Roof Adhesive/Sealant, a neutral cure silicone sealant, has excellent adhesion to all types of metal, provides permanent flexibility, and does not shrink or crack. It is a low-odor material and cures to a medium modulus, flexible, and durable rubber-like solid. It can be used on metal roofs, panels, and gutters. It is used most frequently as a seam sealant or joint filler in metal roof systems.