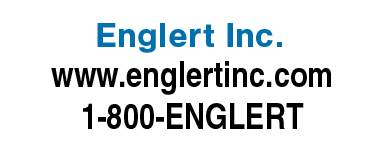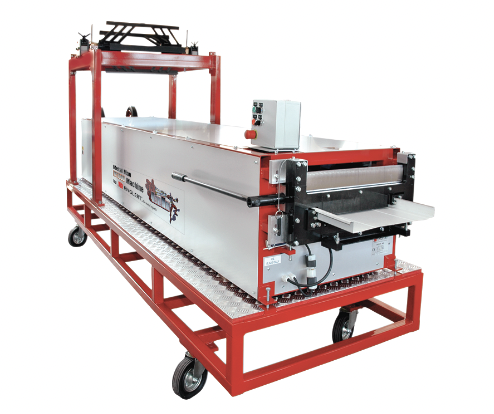 The Englert MetalMan FP1300 Panel Rollformer is a state-of-the-art roll-forming machine that runs the A1300 Panel in various gauges and types of materials with minimal adjustment and less scrap. On-site fabrication eliminates shipping damage and short shipments while reducing sizing errors and providing packaging and freight savings. Available in 16-inch and 20-inch coverage. Financing available. brands of equipment.
---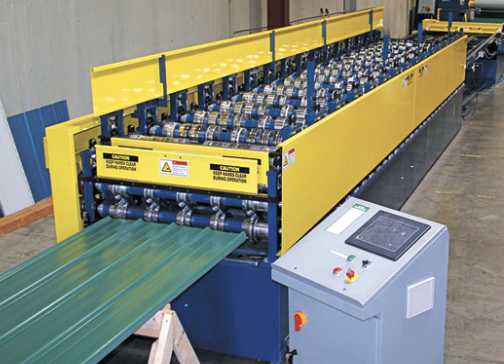 Metal Rollforming Systems (MRS) designs and manufactures industry-leading roll-forming equipment and accessories. The MRS product lines consist of single- and double-deck roll formers, single- and multi-trim roll formers, slitters, and more. MRS takes great pride in customer support both before and after the sale.
---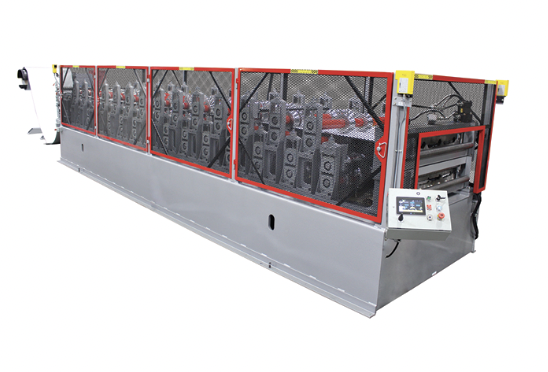 The ASC Alpha Series® is a revolutionary panel roll-forming line featuring heavy-duty cast stands with cast bearing blocks. The close-coupled pre-cut front end minimizes the equipment footprint to a total length of approximately 40'. The additional slitter pass and belt conveyor option allows the economic production of flat sheets and trim blanks—both exiting at a convenient height of approximately 30". The Alpha Series is also available as a post-cut line featuring a rugged hydraulic post-cut shear to produce panels down to 1' in length.
---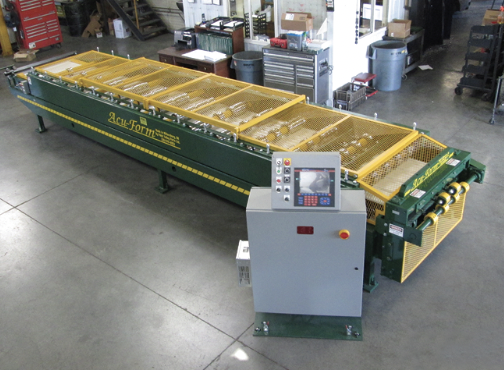 Acu-Form Panel Lines with new controllers are built for more accuracy and consistency with longevity and ease of operation. They produce precise parts in various profiles, including custom matches, thereby saving you time which is money. All of the forming dies are made from D2 tool steel for a longer wear life. These machines can be powered by electric, hydraulic or mechanical means.
---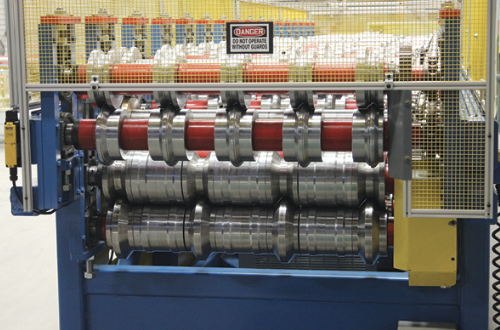 Marion Manufacturing adds value to the metal by designing, fabricating, and installing custom manufacturing and production machinery. Marion specializes in metal-forming equipment such as roll formers, uncoilers, shears, stackers, etc. Marion Manufacturing also offers a full-service machine shop and retooling and service on other brands of equipment.
---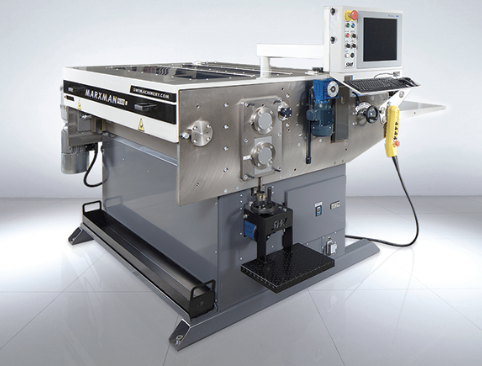 Minimize waste and maximize efficiency with our Marxman Plus Automatic Slitter. With eight pairs of auto-setting slitting blades, automatic part nesting, waste minimization software, and the capability to run up to 150 fpm, the Marxman Plus is outfitted with all the features to take your production to the next level. It's also possible to connect an offline label printer to the Plus so that labels can be printed for manual application by the operator.
---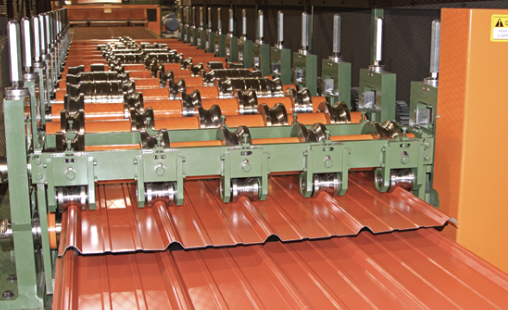 The Bradbury B.O.S.S.™ Series is a state-of-the-art roll former and closed-loop servo shear with speeds up to 300 fpm and accuracy of 1/16". The B.O.S.S.™ can be close coupled to a new or existing roll former and is the leader in high production panel line roll forming.
---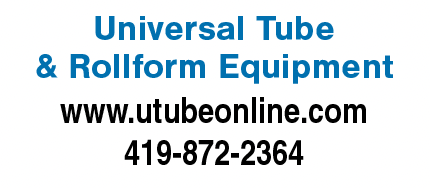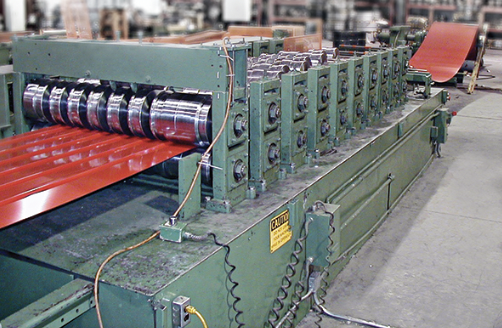 Quality used roll formers for sale with tooling to produce ADLOK Standing Seam, ribbed panel, standard AG panel, and more. We are a full-service roll-form supplier. Our experienced team can provide reconditioning, new controls, drive systems, start-up, technical support, and more. Our large in-stock selection of roll formers is available for online viewing or inspected in person at Universal Tube and Rollform Equipment in Perrysburg, Ohio.
---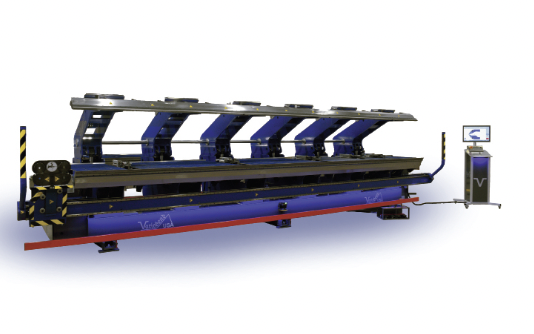 Wouldn't you like to have the same kind of quality and service that you strive to deliver to your customers? Variobend USA is the answer to your quest for speed, accuracy, and service in a trim folder. With European design coupled with American manufacturing and service, Variobend USA folders are built with you in mind. Look no further. Contact Hershey's today to experience it for yourself! Need more proof? We are happy to let you talk with Variobend USA owners.