Sherwin-Williams Coil Coatings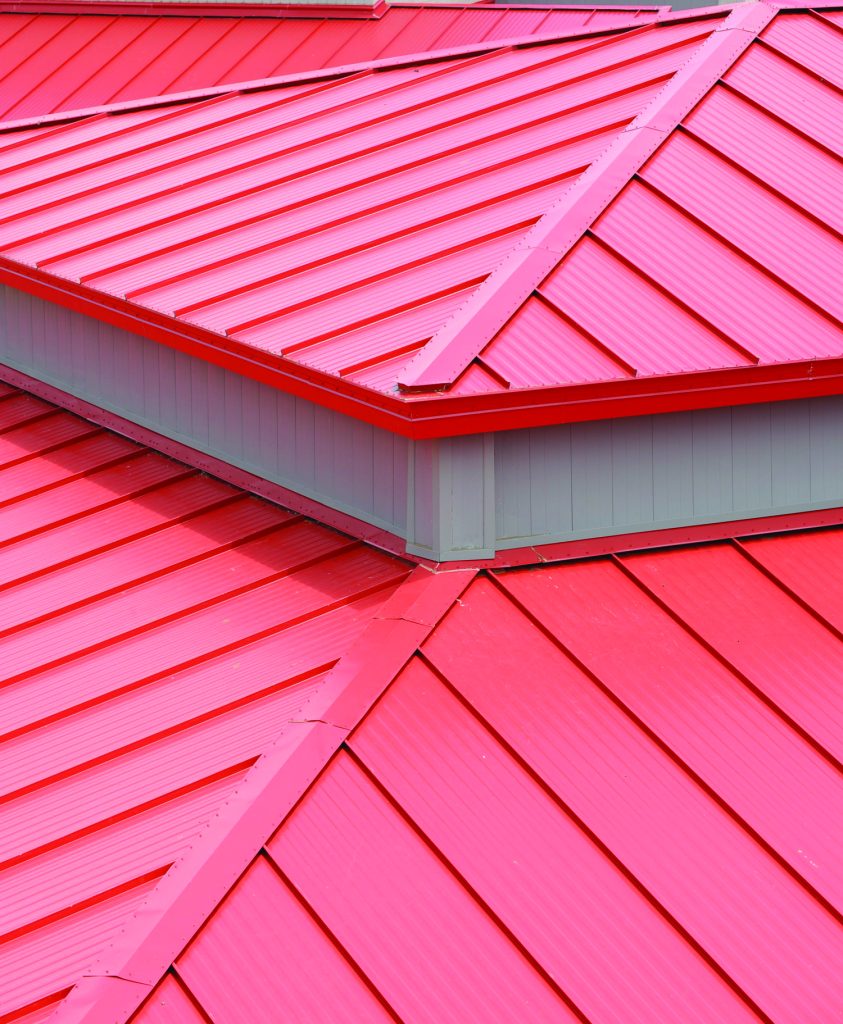 Sherwin-Williams Coil Coating, formerly Valspar, offers a full range of high-performance architectural metal coatings in PVDF, SMP and polyester formulas. Fluropon is its flagship coating, containing 70 percent PVDF resins, and offering premium protection against harmful UV rays, chalk, fade, and chemical degradation. WeatherXL, the next generation enhanced silicone polyester coating, offers protection against weathering for years to come. WeatherXL Crinkle Finish coating offers a unique textured appearance. Each is extremely durable and have excellent film integrity and adhesion properties.
Prassas Metal Products Inc.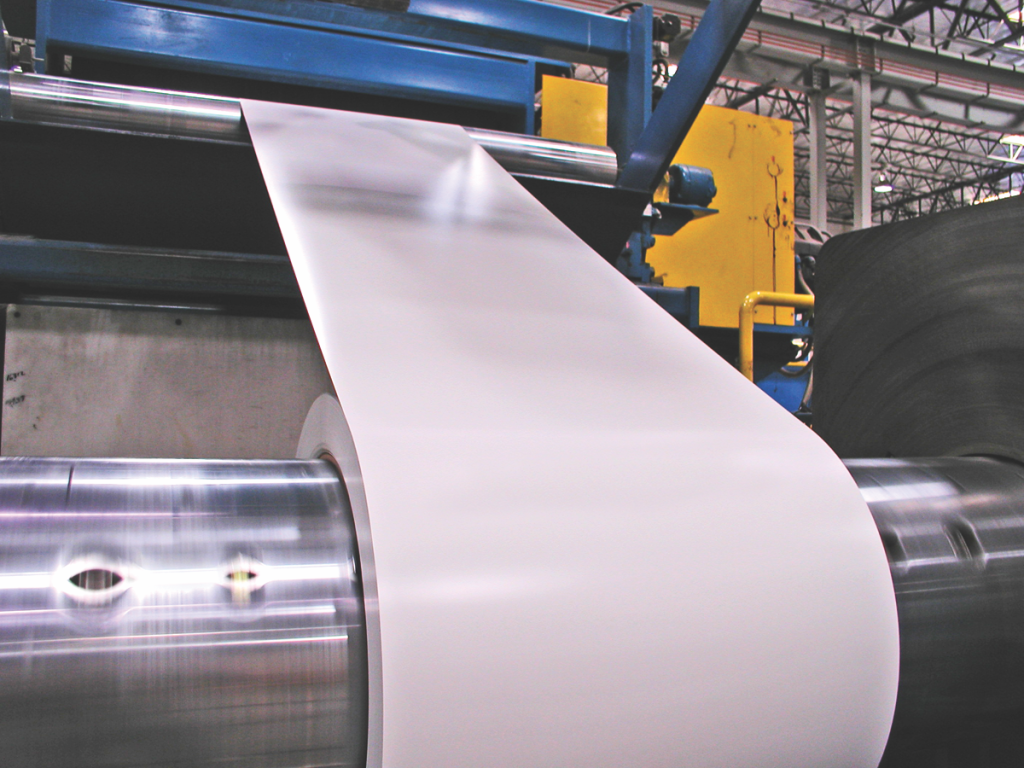 PMP Steel is a 29-year-old steel trading and coated coil distributor, specializing in prepainted Galvalume coil intended for a variety of industry applications; including residential roofing, metal buildings, roll-up and garage doors. PMP Steel maintains coil distribution centers at Savannah, GA and Tampa, FL. PMP Steel stocks ValsparXL, Akzo1050, Generic SMP-Cool PPGL, 29 ga x Regular Polyester PPGL, and Acrylic Galvalume (29 ga – 22 ga) in a wide range of widths. Visit online or call 800-294-3427.
Akzo Nobel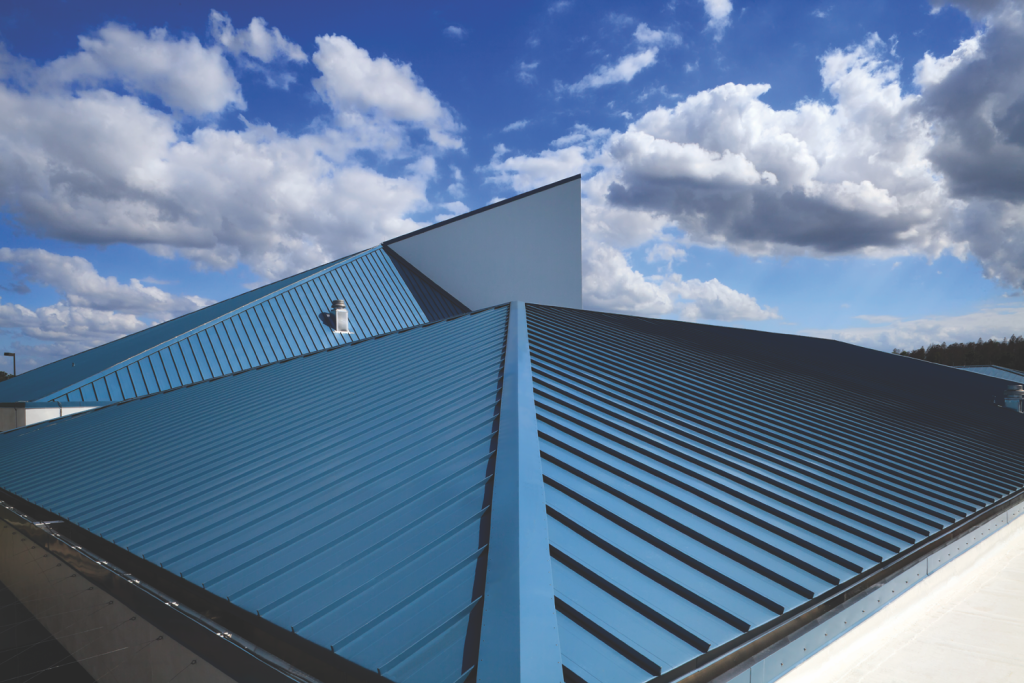 AkzoNobel manufactures high-performance coatings to meet the needs of the metal construction industry. Our products include TRINAR, a 70 percent PVDF coating, and CERAM-A-STAR 1050, the benchmark of SMP paint systems. Both products are available in our Cool Chemistry formulations, which help make projects more energy efficient and sustainable. AkzoNobel coatings are widely specified for their excellent performance and durability, as well as their color and gloss retention. 
Dura Coat Products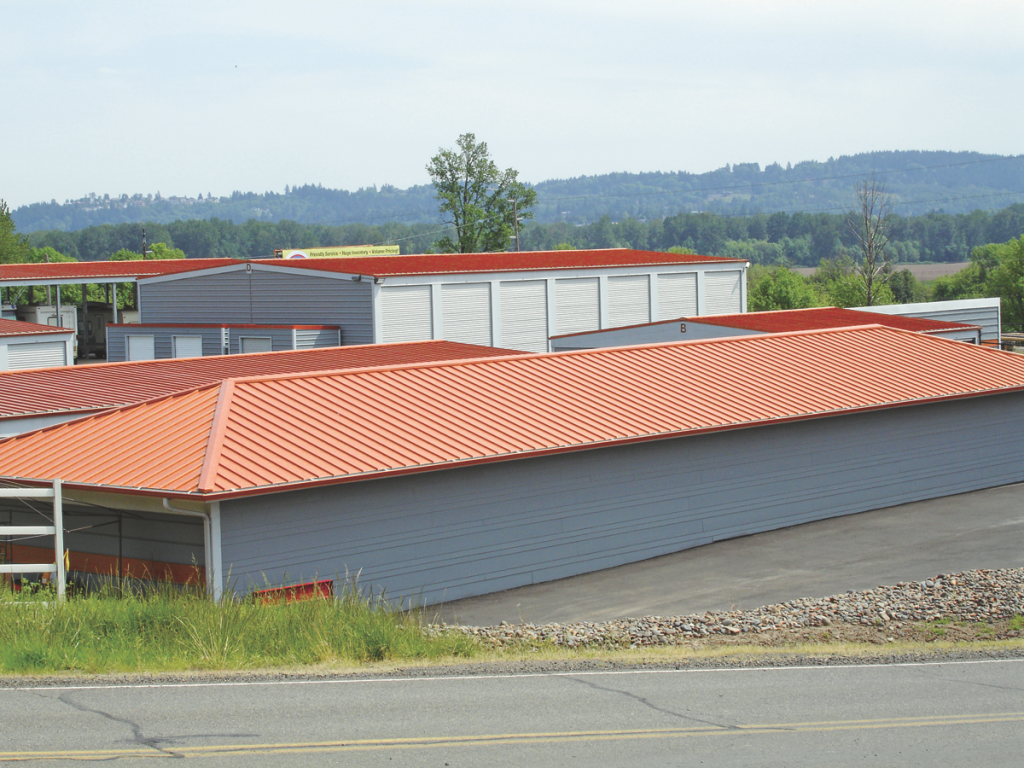 Dura Coat Products offers two high-performance coil coatings. Durapon 70 is a PVDF formulation with exceptional durability and fade resistance that is also available with thick film primer for tougher environments. Ceranamel XT40 SMP is a polymer that is harder, yet more flexible than ordinary coatings. Both are Energy Star compliant.