Details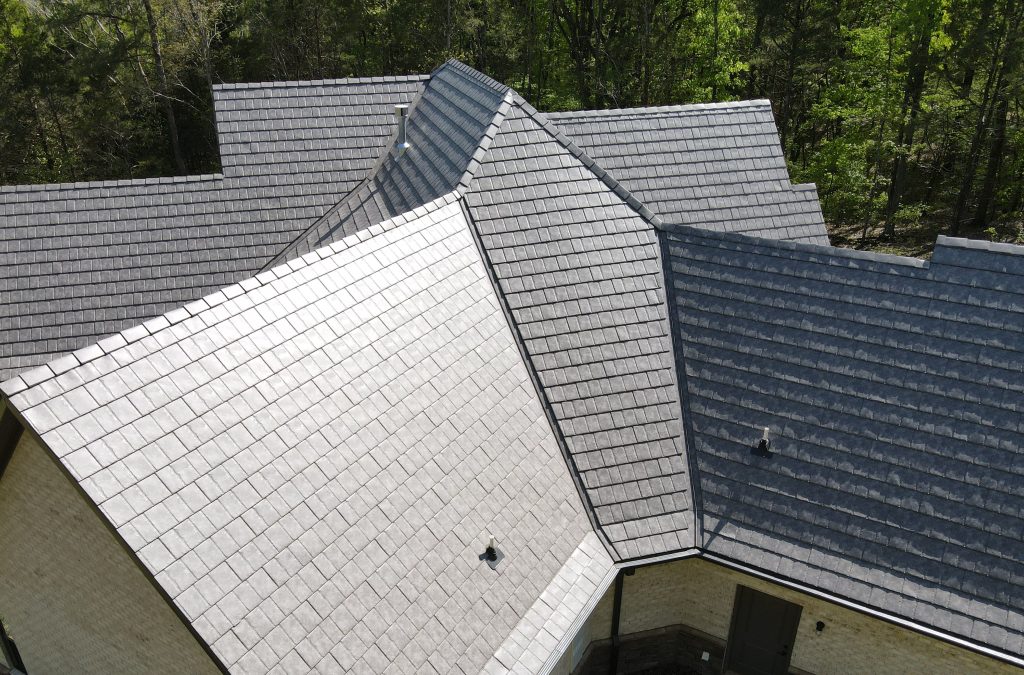 Contractor:
Kevin Nichols, Cross Construction, Booneville Mississippi
Roof Panels:
ProVia 26-ga. Stamped Metal Panel in Larkstone Slate
Coating:
ProVia GalvaTec™ finish system
Fasteners:
#10 x 1" and #10 x 2" hex head screw
Underlayment:
SharkSkin Ultra; SharkSkin Ultra SA along eaves and in flashing areas
This new build outside of Tupelo, Mississippi features ProVia stamped panel metal roofing. The homeowners, one of whom works for ProVia, wanted something stronger than the asphalt architectural shingles they had replaced twice on their previous home (once due to hail damage). Metal roofing was their preference, and ProVia's Larkstone Slate profile complemented the home's style and exterior color scheme.
The homeowners wanted a roof that could shield their home from the elements. The high temperatures and humidity in Mississippi often lead to intense storms, and the 26-gauge galvanized steel panels give ProVia roofing a Class 4 impact resistance rating, protecting it from hail and storm debris. ProVia metal roofing uses a highly reflective and emissive GalvaTec™ finish that helps keep the roof cooler in warm climates, and its locking installation system withstands windspeeds up to 180 mph – a big advantage when fierce storms hit.