By ProVia
The owners of this ranch near Millersburg, Ohio, built the home in 1976, and had already replaced their asphalt shingled roof once during that span of time. The original and replacement shingles were functional, but their appearance was a disappointment – the streaking and discoloration of the weathered surface made the otherwise attractive home look "grungy," in the homeowners' opinion.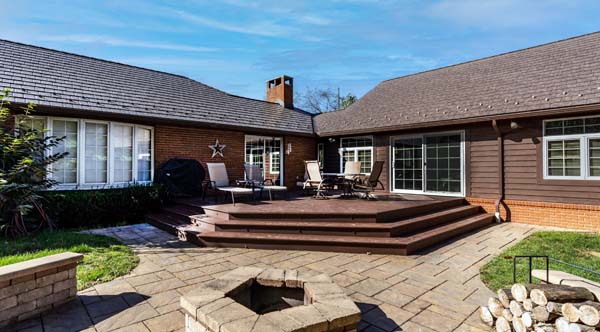 The family knew they wanted the strength and durability of metal – their barn had a standing seam metal roof – but they wanted a more elegant look for their home; something charming and antique-looking, like the roofs of the chalets they had seen on a trip to Switzerland. Their contractor showed the couple samples of each ProVia metal roof profile and color, and took them to see a few installed roofs nearby. The homeowners chose Lodgestone Slate, an earthy tone of brown and tan that would complement their house and landscaping.
The asphalt tear-off and installation of the new roof went smoothly. The crew would tear off a section of asphalt shingles in the morning and install the metal roof system in its place that afternoon, ensuring that the roof remained weatherproof during the entire process. On some of the more challenging areas, where the peaks and valleys meet, the Yoder Family Roofing crew received support, advice, and on-site training from ProVia metal roofing installation instructors who came out to see their progress — and treated them to pizza!
The homeowners are extremely pleased with the overall appearance of their new roof – the charm of authentic-looking slate shingles, the earthy color of the Lodgestone panels, even the unique diamond-shaped snowguards. They feel that they made a wise long-term investment in the value of their home. And contrary to popular belief, the metal roof is not noisy during a rain shower; the homeowners are pleasantly surprised by the peaceful, soft sound of rain pattering on their new roof.
Roofing Panels: ProVia stamped metal panel, Lodgestone Slate
Coating: Kynar 500® FSF®
Contractor: Yoder Family Roofing, Millersburg, Ohio
Fasteners: 1" #10 galvanized screws, ¼" hex head
Snow Guards: ProVia
Underlayment: Sharkskin Ultra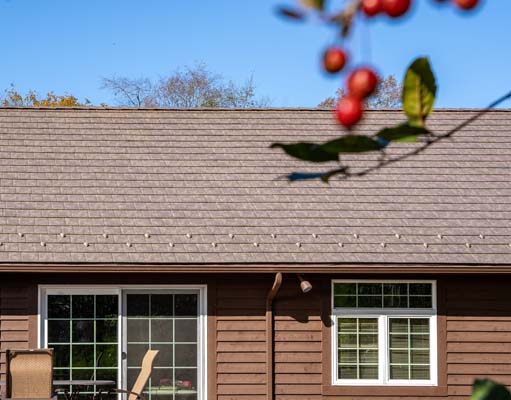 ---