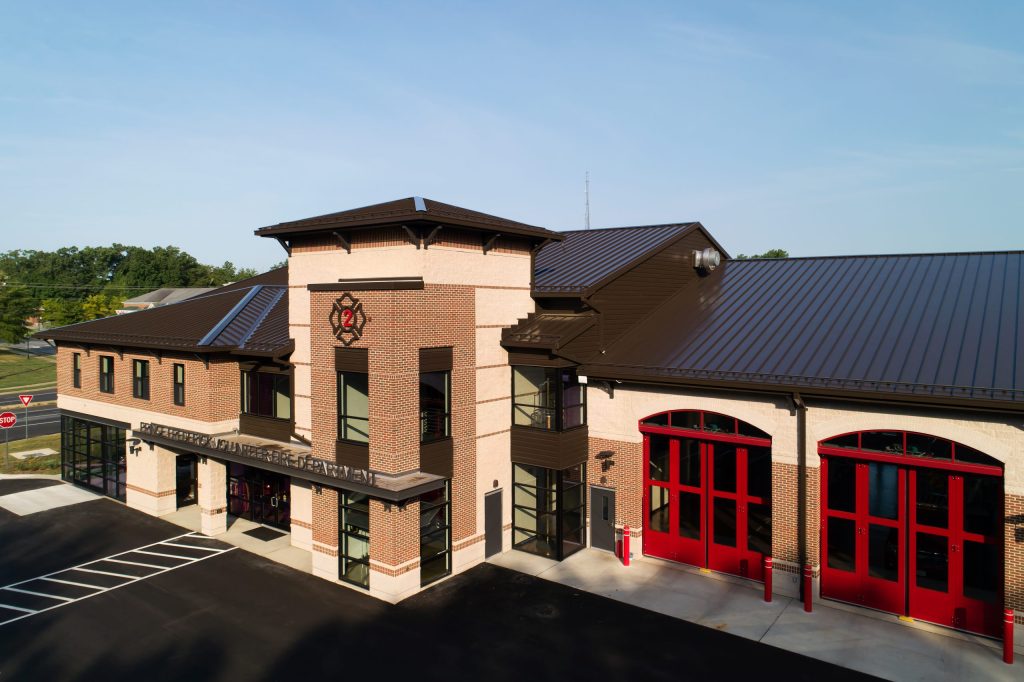 Details
Architect:
Bignell Watkins Hasser Architects
Installer:
Orndorff & Spaid,
Beltsville, Maryland
Contractor:
S.E. Davis Construction
Roof Size: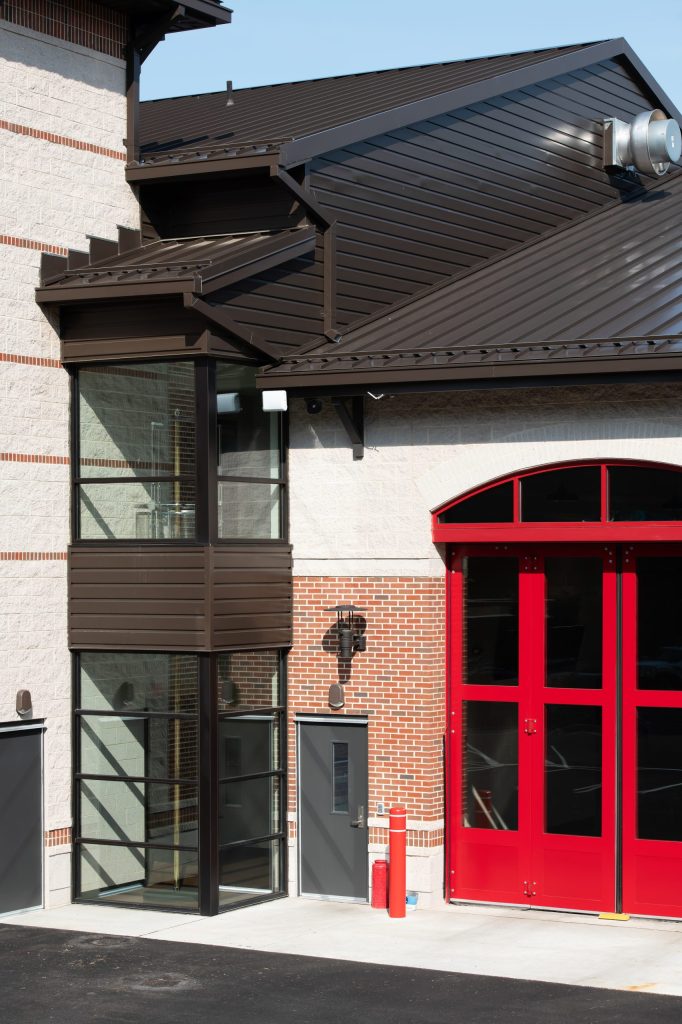 21,000 sq. ft.
Roof Panels:
PAC-CLAD Tite-Loc Plus,
Dark Bronze
Fasteners:
Buildex 12-14 Tech 3,
#14 Pancake 1.25"
Snow Management:
S-5! ColorGard
Rain Management:
8" shop fabricated box gutter w/ shop-fabricated 4" x 5" downspouts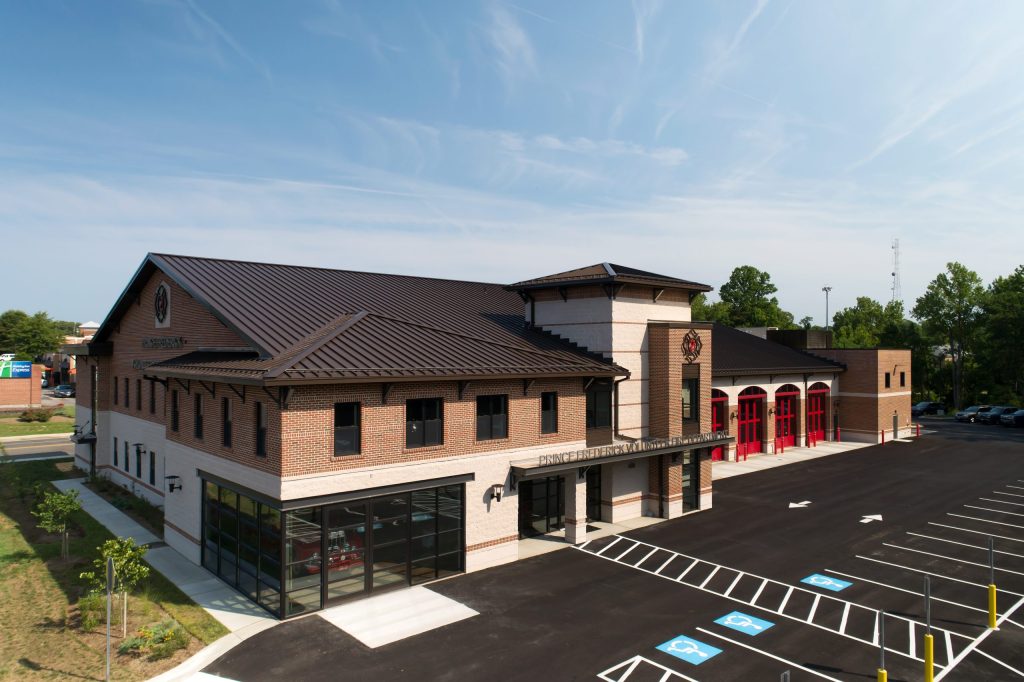 Underlayment:
Carlisle Wip 300 HT
Sealant:
Vulkum 116 Caulking
Other:
PAC-CLAD Reveal wall and
soffit panels, Dark Bronze
Designers wanted to make this fire station a landmark to people in the area as they came into town. The building design conveys a welcoming presence with a modern take on traditional architecture of the area. The façade highlights the building's five glass apparatus-bay doors. The doors' curves help balance the otherwise horizontal orientation of the building's long front elevation, as do two flat-roofed tower-style bump-outs that also help define interior functions.