Details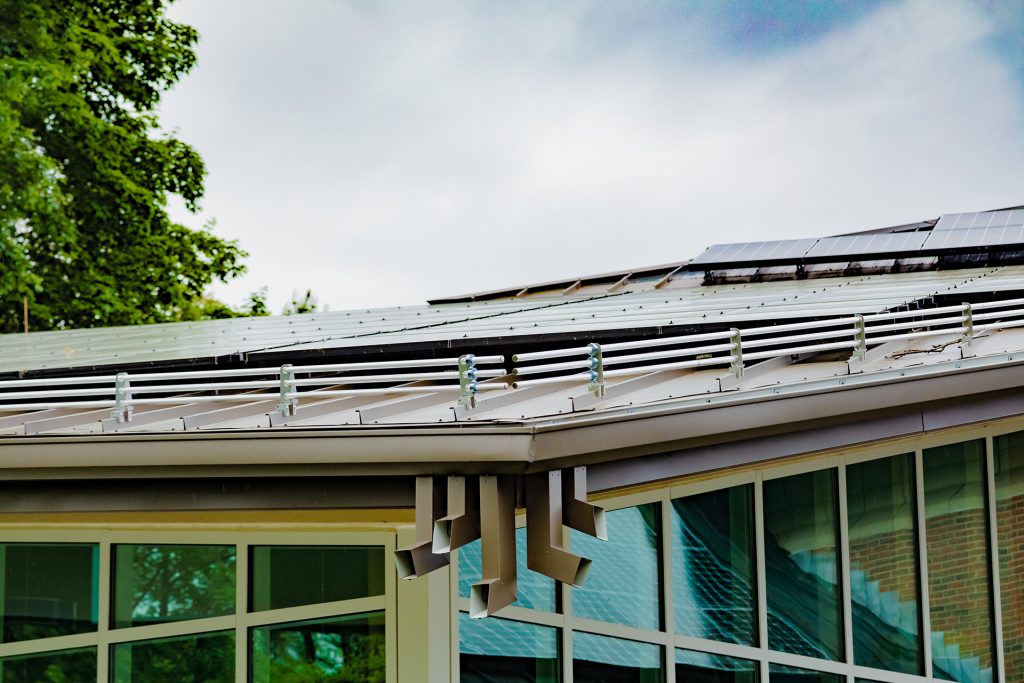 Architect:
Robert Gabalski, Lothrop Associates, LLC
Contractor:
Yankee Construction
Roof Size:
1,600 sq. ft. +/-
Roof Panels:
Original Roofing:
Butler Manufacturing, MR-24 Roof System, 0.032
Addition Roofing: Englert Series 2500 Panel System, 24-ga., "Medium Bronze" #R-32.3 – E91 – SRI 35.6
Underlayment:
High Temp, self-adhering 40mil, slip-resistant with Fire Retardant Slipsheet Type II (No. 30) asphalt saturated organic felt
Fasteners: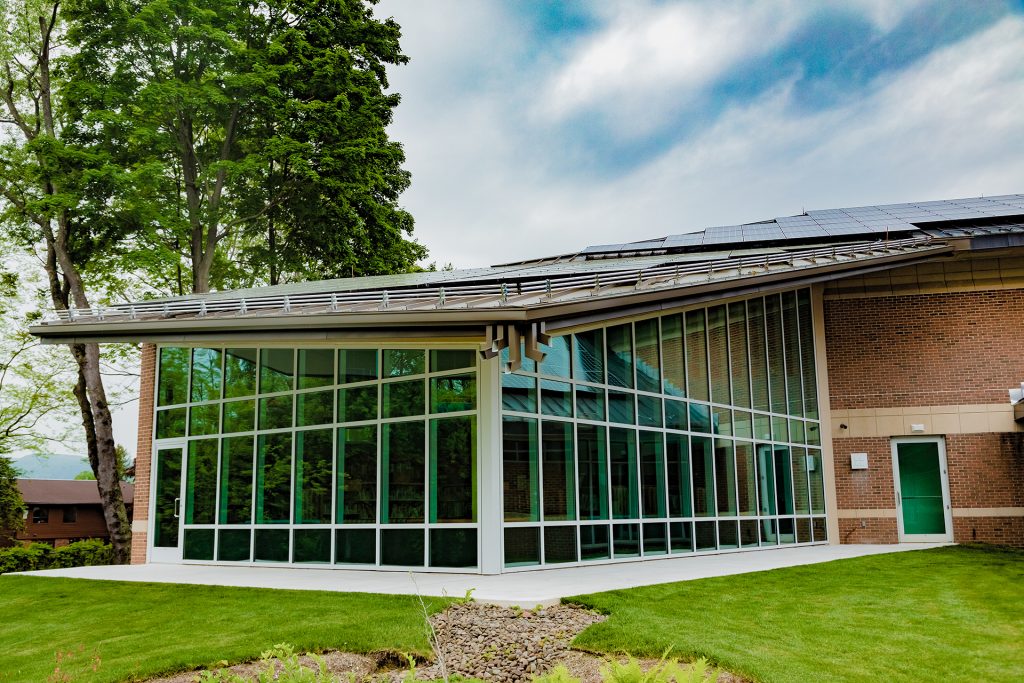 0.024-inch nominal thickness, zinc-coated steel sheet
Ventilation:
Original Roofing:
Metal ridge vent
Snow Retention:
AceClamp A2 Snow-Rail System with PMC Industries Z3 Bracket
Gutters:
24-ga. brake-formed Galvalume box gutter
The expansion of the Hendrick Hudson Free Library in Montrose, New York, features a sweeping, non-traditional, single planar roof where standing seams are laid out in a pattern where the pitch of the seam is not perpendicular to the roof edge. The new expansion was part of the children's room addition and was designed to reflect and inspire the artistic spirit of the community.
The library's new roof meets up with a previously built fascia. For safety reasons, the specification called for snow guards, but without exact specs on the type or brand that would best match the angles of the new roof.
One of the most substantial problems Yankee Construction encountered, besides the angles, was that the library's requirements called for a significant amount of the roof's usable square footage to be allocated towards the installation of photovoltaic panels. A solution would need to be found to help maximize on available rooftop space, while also allowing the snow guards to maintain their load correctly along the structural wall, which in this case was far from a right angle.
As a result, AceClamp developed the Variable Angled Bracket, which allows for installation of snow retention rails within a variable range.