By Pat Overson
The COVID-19 pandemic has had a dramatic effect on the way roofing contractors do business. Face-to-face interactions with prospective clients are less common, and keeping your employees safe during a job becomes even more of a priority. The adjustments contractors need to make can be difficult, but that does not mean they aren't beneficial to your business. Changing the way you do business can be stressful, but you can create new practices that have long-term benefits for your roofing business.
Emphasis on Virtual Quotes
One of the biggest challenges my company, Overson Roofing, had to overcome at the start of this pandemic was looking at the way we quote clients. We pride ourselves on being able to communicate every step of the quoting process to our clients and discussing in person how we are going to do a job. In a time of social distancing, doing in-person quotes at the kitchen table was not something our clients wanted us to do.
We wanted to continue to provide detailed quotes to our clients while respecting social distancing, so we created a virtual quote system.
When a prospective client called us or asked for a quote online, we would have someone go to the property and take measurements and photos of the project to figure out what needed to be done.
We would then create a video discussing all the issues with the roof using the photos we took, and use this video to go over each issue point by point. The virtual system allowed us to create a personalized quote for our clients that consisted of detailed images and descriptions of the entire project. Our virtual quote system allowed us to continue to be personable with our clients while maintaining social distancing.
The program was so successful that it actually increased our closing rate. The pandemic forced us to change the way we did business and our ability to change with the times allowed us to create a new process that we didn't see anybody else using.
When the COVID-19 pandemic worries decrease, we will continue to use our virtual quote system when needed because it has proven useful for reasons unrelated to social distancing. We are already using our virtual quote system to communicate with out-of-state clients and owners of rental properties.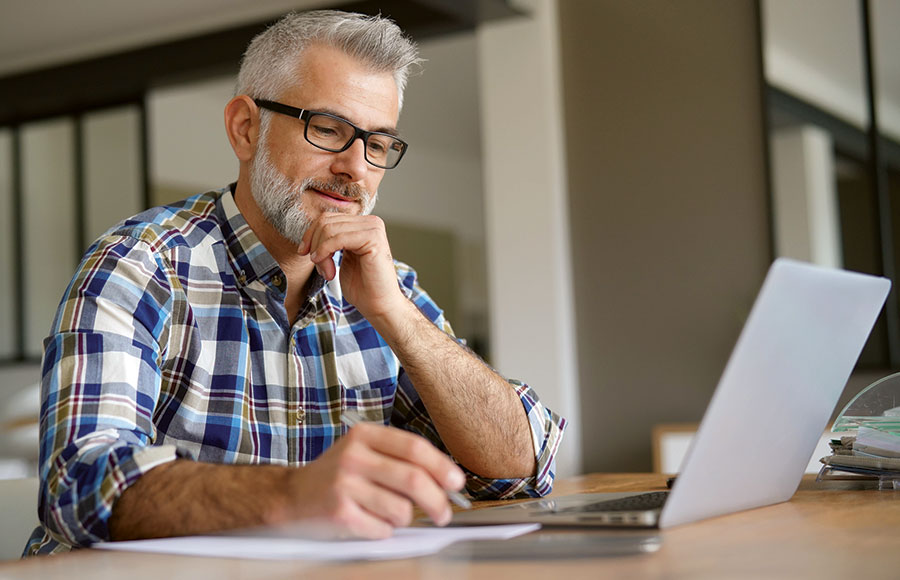 When shelter-at-home orders were put in place, we were concerned that our business would struggle as so many businesses have. Instead, we were able to adjust and create a system that allowed us to continue to pursue leads and keep a steady stream of business.
Improving Communication
Communicating with each other was another hurdle we had to overcome. For the first time, we allowed some of our sales associates and employees the option to work from home. This required us to implement software that allowed our sales reps to take phone calls away from the office.
The extra flexibility allowed our team to continue social distancing while still ensuring leads were not being missed. Any sales rep that wanted to work from home was allowed to do so and those who wanted to work in the office were given work stations in separate rooms and scattered hours for each rep to ensure the office didn't become too crowded.
We were initially concerned that some calls would be missed because not everyone was in the office, but we found that our calls remained steady and there was no problem answering the phone. Overson Roofing continued to get good reviews from customers and positive feedback from our staff on the new process. We were also able to conduct our team meetings via teleconference, allowing everyone to stay up-to-date on jobs and continue to communicate.
We have always been a company that likes to handle situations face-to-face. Switching to a less personable form of communication was a concern for us, but knowing we were able to continue a high level of production showed we are able to adjust to the challenges of a pandemic and continue to do so.
The COVID-19 pandemic has been a challenge to every industry and roofing contractors are not immune to the economic challenges the virus has created. Adapting your business to the times can be incredibly challenging, but if you accept the challenge head-on, you will find new ways to conduct your business. Taking a creative and pragmatic approach to these challenges can even lead to new ideas you will continue to use in a post-pandemic world.
Pat Overson is the owner of Overson Roofing in Mesa, Arizona. Overson Roofing has served its clientele with respect and professionalism for over 30 years. The company won the Better Business bureau Blue Torch Award for ethics in 2016. MR