S-5!, a leading authority on metal roof attachment solutions, presents the fundamentals of Understanding Metal Roofing: Part I and II, providing the opportunity for attendees to earn continuing education credits at the International Roofing Expo (IRE) in Dallas from March 7-9.
S-5!'s Founder and Director of the Metal Roof Advisory Group, Rob Haddock is a featured speaker at the show. On Wednesday, March 8, beginning at 7.45 a.m., he will present an introduction to Understanding Metal Roofing: Part I. Often billed as "Metal Roofing 101," and known as the best "crash course" available for all in-industry personnel, it includes technical information presented in a common-sense fashion that makes the art and science of metal roofing clear, concise and understandable. Contractors, salespeople, architects, specifiers, roof consultants, engineers, building owners and maintenance staff will all benefit from attending.
Then, later that same morning beginning at 9.30 a.m., Haddock will present Understanding Metal Roofing: Part II, supplementing and expanding the metal roofing essentials covered in Part I earlier that day.
Course instructor, Rob Haddock is a well-known expert in the field and has worked in various aspects of metal roofing for five decades―beginning as a laborer, then contractor, forensic consultant, technical author, educator, innovator, CEO and founder of S-5!, the leading authority on metal roof attachment solutions.
His innovations have resulted in 100+ patents, and his hundreds of writings and lectures have been translated into at least 10 languages. He has won numerous industry awards from MCA, CSI, ASTM and MBMA. For 35+ years, Rob has been a featured speaker at a variety of industry tradeshows. His practical experience, colorful background and world travel add flavor to his technical expertise resulting in a "must-attend" course that is as poignant as it is entertaining for every educational or experience level in metal roofing trades and practices.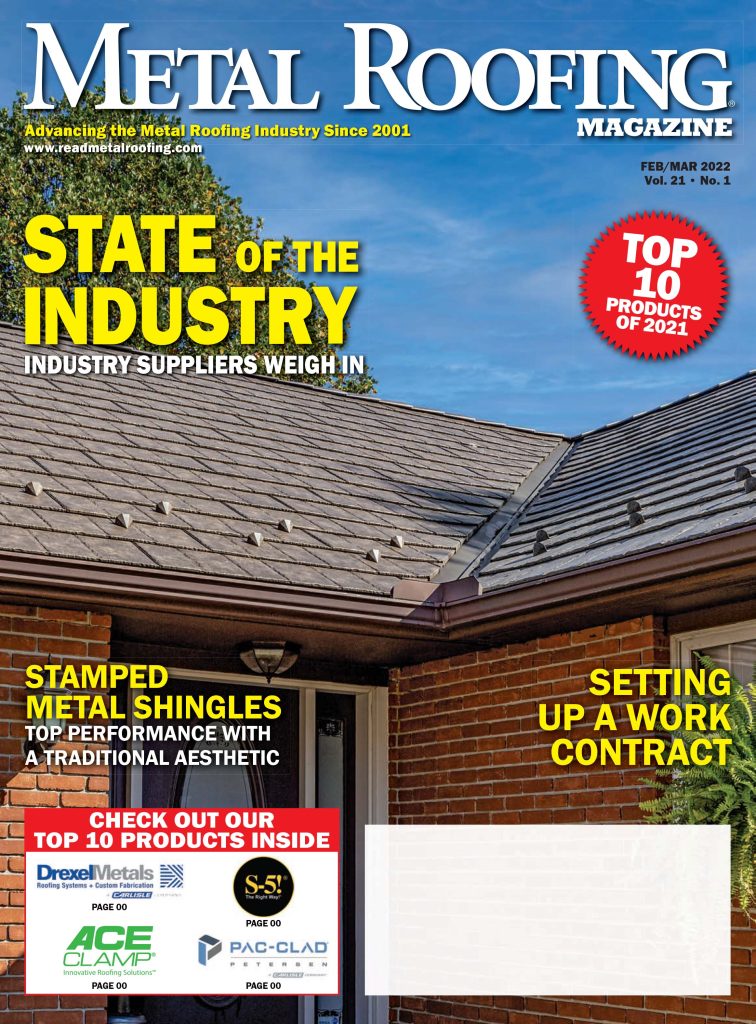 Sign Up For A Free Subscription
Anyone who is involved in the construction trade is welcome to sign up for a free print or digital subscription to Metal Roofing Magazine, which has been advancing the metal roofing industry since 2001. Published 7 times per year.