By Sharon Thatcher, Editor 
Tom Hulsey, Vice President of Engineering for ST Fastening Systems prior to his retirement, has been named the recipient of the 2019 Metal Roofing Magazine Hall of Fame, sponsored by Metal Roofing Magazine and Rollforming Magazine. He will be inducted on December 13 at the first annual Construction Rollforming Show in Cincinnati. 
Hulsey, 80, retired in 2014 after a 50-plus year history of developing some of the most significant fastening products and systems for the metal industry, approximately 14 of which were patented. 
Career Evolution
A native of the small town of Ladonia in northeast Texas, Hulsey graduated from the University of Arkansas in 1962 with additional post-graduate studies at Penn State University. 
He started his own residential drafting service following graduation, while teaching architectural drafting and design. 
"Varco Pruden called and said we would like your help," he says. "They wanted to develop a product manual that illustrated all their products in a graphic form – line drawings – so I developed a product manual for them." 
The product manual led to a construction manual, which led to a pricing manual, which led to VP asking Hulsey to join the company full time in its newly formed Research and Development department in the late 1960s.
His career evolution continued while in the R+D department where he developed fenestration units for windows, doors, and one particular project for a self-drilling fastener. 
"They wanted to re-design their fastening system for wall applications," he recalls, adding: "Well, that started the addiction." 
Captivated by Fasteners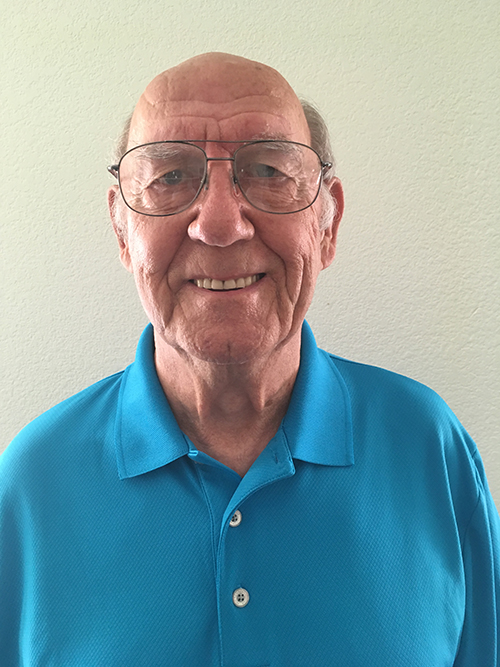 There was something about fasteners that called to Hulsey and from that point on he never looked back. 
Next came a company called Construction Fasteners, (forerunner of today's SFS intec). He joined the company in 1974 to set up their engineering, quality control, and technical service departments. He also started developing fasteners on a regular basis.
"Construction Fasteners was heavily involved in metal building fastening and long length fasteners for the single-ply roofing construction industry," he says. "I developed several different fastening plates and screw combinations to secure rigid insulation to steel decking. One was a flexing type fastener for attaching fiberglass roof insulation which led to a patent in the early 1980s."  
Another fastener was a bi-metallic screw: a stainless steel upper body that didn't rust, and a carbon steel lower body that could be hardened for drilling. "You could drill steel with it and it wouldn't rust," he explains. "Generally, stainless steel doesn't heat-treat hard enough to drill through steel. However, the union of the stainless steel fastener body and the hardened carbon steel drill point led to another patent in the late 1980s."   
Invention Innovation
Another of his inventions in the early 1990s was a zinc aluminum head fastener on a steel screw that wouldn't red rust. It was self-drilling and self-tapping, and the first of its kind, moving the metal industry away from the traditional carbon screw that did rust.
The screw's self-tapping feature was monumental for saving time. "When I first started in the metal building industry in the mid 1960s, the industry standard was self-tapping fasteners," Hulsey says.  "Installation required pre-drilling a hole with a drill then driving the screw with a screw gun.  It required two tools on the roof.  A self-drilling screw had been introduced in the early 1960s as a hardened steel fastener that required electroplating to retard red rust formation on the head of the fastener after installation."  
Hulsey's self-drilling fastener drilled its own pilot hole and threaded its way into the structure and also had the benefit of an alloy head that would not red rust after installation.
When he moved to ST Fastening Systems (then called Sealtite), in 2001 to become Vice President of Engineering, he would develop a similar alloy head screw outside the provisions of his first patent, further solidifying what has become a standard in the metal construction industry. 
Later in his career at ST Fastening he did much of his work from a home office, building his fixtures in his shop and then traveling two hours to the office for testing and development. He also traveled around the world in Asia and Europe to visit vendors.  
Excited by the Possibilities
Hulsey says he thoroughly enjoyed his time in the industry. "It was just fun thinking about what you could do to improve certain situations," he says. "Special needs would become apparent in some construction situations where structural performance or economic considerations could be improved.  Before you realize it, it's 14 patents later.
"It's been an exciting career all of the way," he adds. "The last 50 years that I worked were very exciting. I didn't really want to retire, but on the other hand, I think I was ready. What do you do? I was caught between two desires: continuing with the work that I loved doing or enjoying more time with the family.  The family was the obvious choice."
He was 75 when he retired. Today, his workshop has been converted into a woodworking shop. He lives in the same little Texas town where he was born and raised with his wife of 60 years, Oma, his childhood sweetheart. "I grew up on the same lot that I'm sitting on now," he says. Not far away are his two children, four grandchildren and two great-grandchildren.   

The Future of Fasteners 
While Hulsey has left the components industry, he sees great growth potential in the continued developments of fasteners and accessories.  
"Mother Nature is always trying to destroy a building, so corrosion is always going to be an issue," he says. "There's weathering and corrosion — those elements that tend to bring steel articles back to the original iron ore. But there's a lot of work going on with different coatings, paints and finishes, powder coating, etc. to significantly extend the life expectancy of metal buildings. 
"The fastener industry investigated powder coatings 40 years ago, but not to any realistic commercial scale. It was very expensive and productivity was poor at that time. Years later, ST Fastening got involved with a design company for a machine that assembles the fastener, powder coats it, cures it, cools it down and puts it in the box all in one motion.  As a result, powder coating is state of the art in fastener finishes.
"There's a lot going on, too, with roof and wall panels, various coatings for better corrosion resistance, better thermal resistant insulated panels, and development in those areas will continue. Fasteners for those systems vary in some cases but the need for threaded fasteners will be here for the foreseeable future. 
Added Attachments
"I have designed several different metal clips for the securement of metal building roof panels to the structural members. The attachment system was designed to conceal the fasteners from the weather so there was no chance of them corroding. That market continues to grow with new panel profiles and new attachment methods.
"We're seeing a lot of new applications in the solar industry. At one time there was work being done to integrate a solar panel into a roofing panel. I would expect to see significant growth in the solar energy arena.
"You see metal building growth in the residential field; not just metal studs that hold dry wall, but the entire structure. I see that moving forward at a rapid rate. 
"The roof and wall finishes in the early metal building years only lasted 4 or 5 years and now you have building fasteners that last 20 years plus. That's a big improvement and I would expect even more growth.
"Considerable growth has occurred with sealants and caulks, ventilation, accessories, and it just keeps growing. I am proud to have been a part of this multi-billion-dollar industry."